this fall
Apple TV+: Pros and Cons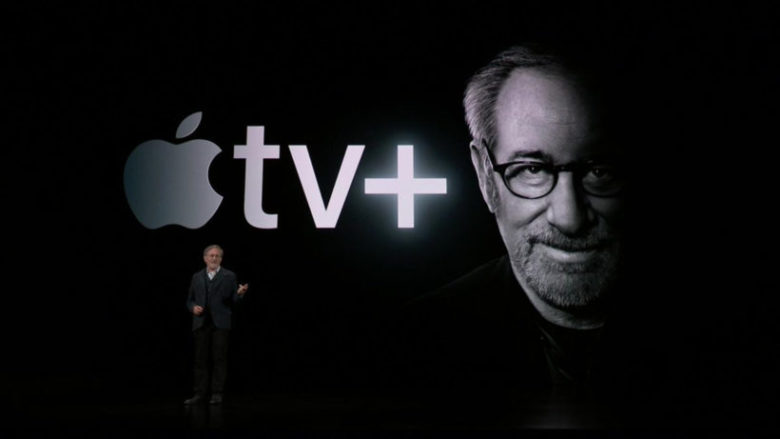 There are more than 600 million customers worldwide who pay for a video streaming service, with a strong growth trend. Of course, Apple does not want to miss that opportunity, especially not at a time when iPhone sales are stagnating and it has to look for new sources of revenue.
With Apple TV +, Tim Cook has announced a new service that has to compete with Netflix, Hulu, Amazon Prime Video and Co. The rollout is planned this fall, the price is not fixed yet. Anyhow, Apple has won a lot of stars for the streaming service that will produce content.
1. Star Squad (Pro)
Apple has won a list of celebrities who will produce exclusive films and series in front of and behind the camera. This will draw in the US domestic market:
Oprah Winfrey

Steven Spielberg

Jennifer Aniston

Reese Witherspoon

Steve Carell

Octavia Spencer

JJ Abrams

Jason Momoa

M. Night Shyamalan

Jon M. Chu
https://www.youtube.com/watch?v=RrdbT4hpwBk
2. Reach (Pro)
Apple TV + will be pre-installed on the new Apple TV app on iPhones , iPads, and Macs as well as on a series of flat TVs from Samsung, LG, and Sony.  This gives the group a potential reach of more than a billion customers. Even if only one in ten gets Apple TV +, the new service would instantly have 100 million users.  For comparison: Netflix has built up around 140 million users over many years.
3. Localized content (Con)
Netflix invests a lot of money to produce content with local film producers that suits the regional taste (e.g. Dogs of Berlin in Germany, La casa de papel in Spain) and brings on the screen nationally known actors. In the same time, Apple seems to focus on the US market. This may please Hollywood fans, but Netflix will continue to score points with localized content.
4. Bundling (Pro)
Amazon could outstrip Apple with its bundling of various services on "Prime" (Video + Music + Books + Delivery). But Apple could make it even more attractive for customers by bundling a package that includes Apple TV + as well as Apple Music and iCloud.
5. Content (Con)
Steven Spielberg, JJ Abrams and Co will produce exclusive films and series for Apple. However, there are not even trailers yet – so it's completely unclear how good this content is. Netflix or HBO have already won many Emmys for their series, while Apple was unsuccessful with their own show "Planet of the Apps" and dropped them after a season – despite star team (Jessica Alba, Gwyneth Paltrow, Gary Vaynerchuk and Will.i.am).
6. New competitors (Con)
Netflix, Amazon Prime Video and Hulu are already known – but in the next few years Disney, NBCUniversal (Comcast) and Warner Media (AT & T) will launch three new streaming services. They will also run for audience attention on the domestic US market – it's going to become more and more difficult on the already very busy market.