VENTURE CAPITAL
Auxxo: Germany's first VC fund for female founders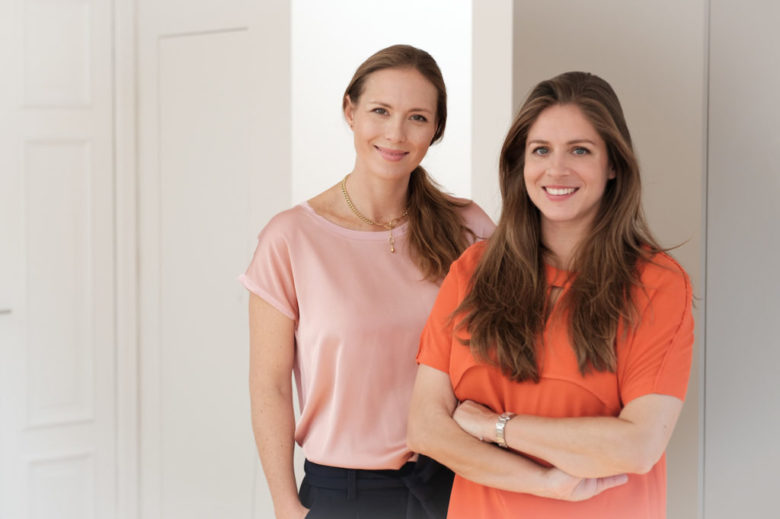 Earlier this week, the first German venture capital fund which aims to support predominantly female-founded startups, Auxxo, was launched. Two of Germany's best-known angel investors, Gesa Miczaika and Bettine Schmitz, are behind the $15 million fund.
Founded in 2019, a historical number of the investors in the fund are women – 60%. The Auxxo VC fund unites some of the most well-known female founders and investors in Europe such as Verena Pausder, Tina Müller, Emma Tracey, and Simone Menne. Investors in the fund also include VCs from HV Capital and Cherry Ventures, and Union Square Ventures' Albert Wenger and his wife, US entrepreneur Susan Danziger.
"It was important for us to attract many women as investors. Only once there are more female investors in the VC business will female founders also get enough capital," says Miczaika, board member of the German Startup Association.
Launched in 2021, the Auxxo Female Catalyst Fund aims to invest in at least 25 startups across Europe in the pre-seed and seed stages. In return for a 3-5% stake in the businesses, the VC will support the startups with €100.000 to €600.000. Female founders need to hold at least 20% of the founders' shares for Auxxo to consider backing the business. So far, Auxxo has invested in six startups in sectors ranging from green chemistry to fintech.
Mind the (gender) gap
The Auxxo founders share that the main motivation behind the VC is that there is still a visible gap in terms of investments. Globally, only 2% of investors are women and the share of female founders in Germany is below 16%. The exact same startup pitch gets more money if it is presented by men than women.
"We founded Auxxo to create awareness for the need to drive diversity in the investment world. And to show that being successful female investors is possible alongside having a family."
Funds exclusively backing female entrepreneurs which are active in Europe, according to Sifted:
Merian Ventures — US/UK firm focused on women in deeptech.
Pink Salt Ventures — UK fund with a strict gender focus, investing in (pre)seed rounds. They've invested in 6 companies since 2019.
Auxxo Ventures — German follow-on angel fund focused on women.
January Ventures (previously Jane VC) — US firm focused on women but also active in the UK.
Unconventional Ventures — Nordic early-stage firm focused on women and minorities.
WinEquity — New French fund for early-stage female founders.
Sie Ventures — Upcoming capital platform focused on women, led by Triin Linamagi (watch this space!)
The Better Fund — Upcoming Eastern European tech fund, currently in the process of raising €30m. It will be focused on early-stage, ESG-first startups with female founders or gender-balanced teams.
Borski fund — a Dutch €40m fund investing in female entrepreneurs or gender-first startups.
Astia — US firm focused on women-led startups with one GP in the UK.
The Helm — US early-stage venture firm backing women, with 15% of its $25m fund available for Europe.
Forerunner Ventures — US firm for women but has invested in the UK's Thingtesting and Finland's Oura.
Female Founders Fund — New York-based firm but has invested in the UK's Peanut and Switzerland's Fave.
The angel investors in Europe are predominantly men with only 11% of angels in the region being female, most of them concentrated in the UK. But don't lose hope! The Sifted provides a 100+ Female angel investor in Europe list. Here are some of the most active female angel investors:
Lucia Cerchlan – Lumus Investment Collective, CEE region
Helena Torras – Spain
Verena Pausder – Germany
Céline Lazorthes – France
Deepali Nangia – UK
Agathi Galani – Greece
Fausta Pavesio – Italy, UK, Denmark, Sweden
Anika Chojnacka – Poland
Aytul Ercil – Turkey
Mor Assia & Shelly Hod Moyal – Israel