Beating the clock with augmented trading: Priogen optimizes renewable positions with latest technology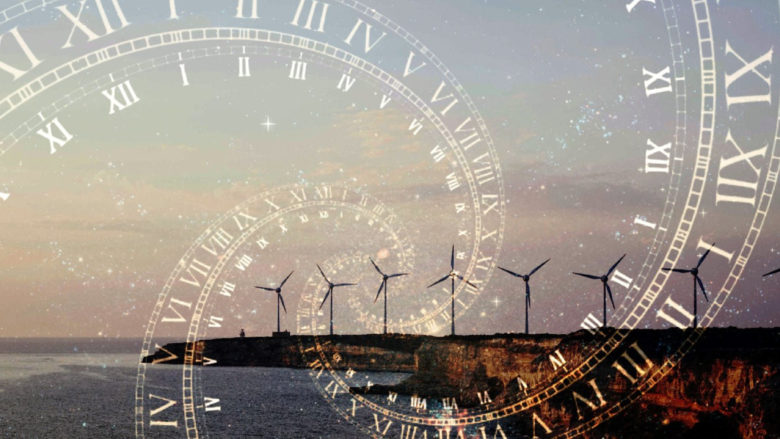 No matter your industry, energy shapes its reality – this is the fundamental belief Priogen holds. Based in Amsterdam, the company serves owners of renewable generation assets by optimizing the revenues of their utilities. Specifically, it helps businesses maximize energy value and minimize energy risks. However, the impact of COVID saw the company's intraday desk devastated as traders re-evaluated their careers and their lives in general.
Challenge: 24/7 trading exposure with a 9-5 workforce
With the levelized cost of renewable power becoming increasingly competitive, the market has seen wind and solar generation making up an ever-increasing percentage of the available capacity. Intraday forecast updates lead to greater pricing volatility, which means more opportunities for traders. At the same time, the risks involved manifest themselves at all hours of the day, and the need to respond to these risks requires continuous evaluation of both weather and market fundamentals. In short, due to increased market complexity, it's not easy to be effective unless your trading relies on the latest and most advanced platform.
For renewables, around-the-clock trading operations are not only desirable but can even be mandatory. However, implementing and improving a trading setup takes enormous effort and money. Developing your in-house algo-trading solution is a possibility, but in the months and years it takes to build and test, you have to manage different trading setups during the transition. On the other hand, if you want to improve performance with standard software, you may have to compromise, for instance with an algo-trading platform that doesn't offer the flexibility and features you need.
Priogen already implements a highly sophisticated and automated renewables forecasting platform; therefore, being on top of the volatility in expected generation was very straight forward. However, as most of its intraday traders moved on, the company's ability to act on its propriety modelling was severely impacted. The hiring process is notoriously slow and even more so for traders with the right skillset. Priogen found itself up against the challenge of maintaining the effective balancing and trading of the assets under management with a significantly reduced ability to execute in the market.
So, what is the most efficient approach to leverage an existing platform and the newest trade technology with a minimum time to market while keeping the budget under control?
Solution: Trading as a Service
Priogen realized that they needed to use the latest technology for trade execution to get the maximum value from their renewables position – and enspired's trading as a service offers just that. So, Priogen entered into a partnership with us, a trusted team of automated trading experts who use highly sophisticated algorithms, keep an eye on the company's trading, and constantly fine-tune algorithms for optimal results while automatically monitoring trading behaviour 24/7.
"It's great that even though we now have a service provider for our 24/7 trading operations, we're still in charge of optimizing our position closing and control dashboards as we see fit – a win-win for both parties. And, amazingly, the implementation of a fully functioning system took only two weeks! We couldn't have wished for a better partner than enspired", says Wolfgang Krüger, former Managing Director of Priogen Energy GmbH.
It's a continuous interaction between humans and machines where enspired's trading experts deploy and implement self-learning algorithms in live trading with embedded monitoring and risk controls. We trimmed our high-performance platform to guarantee the fastest possible execution of trades – in a volatile market where algorithms compete for the best deals, speed is imperative.
"The re-hiring and training of a whole new intraday desk can take months, and during that time, you still have the obligation to balance your energy and deliver positive trading results. The close collaboration with enspired enabled us to replicate the creation of a highly-skilled intraday desk in the space of two weeks", states Jared Field, COO at Priogen Energy B.V.
"Ideal combination of AI and human trading expertise"
In addition to all benefits of trading as a service, the Priogen team did not need to give up transparency and control. They can pre-optimize positions and enjoy full transparency of their trading activity, including strategy behaviour, order flow, and real-time P&L – day or night. There is also close cooperation between Priogen and our trading experts: regular calls and workshops provide an excellent opportunity for in-depth discussions and knowledge exchange, and together we determine how to optimise positions further. Finally, the process to integrate the service and train the models was much faster than developing an in-house solution, or the customization of standard software would have been: It only took two weeks before Priogen was able to execute the first actual trades.
"Priogen helps businesses accelerate their energy transition and also makes power trading more effective – just like we at enspired do. Thanks to the ideal combination of artificial intelligence and human trading expertise, this cooperation has brought us closer to fulfilling our shared vision", comments Juergen Mayerhofer, founder and CEO of enspired. Priogen now relies on a highly innovative, augmented trading solution that is cost-efficient and guarantees a much better trading performance, which, in turn, leads to higher margins.