Startup champions
Berlin takes London's crown as Europe's most attractive startup metropolis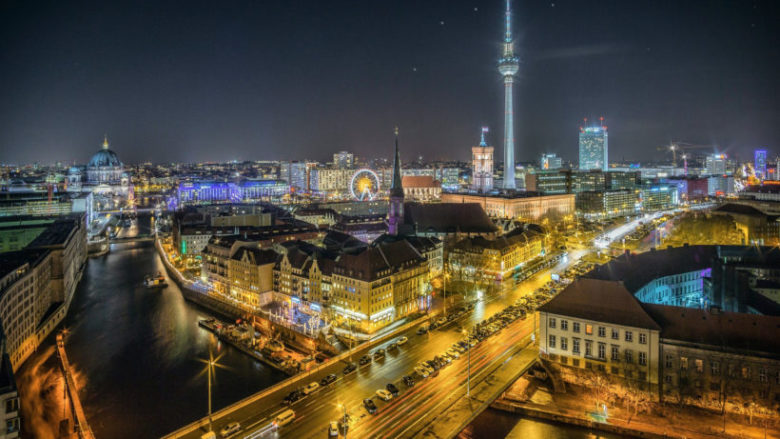 In 2020, Berlin was the most attractive city to start a company in Europe, according to the annual Startup Heatmap Europe. The German capital, which was last on top of the ranking in 2016, overtook previously undefeated champion London in the year of Brexit.
Brexit frustrates founders
A total of 1,295 startup founders across Europe took part in the survey. Of them, 27% came from non-EU countries.
Some 39% of participants in the survey see Berlin as a promising place to launch their business compared to "just" 36% for the British capital. Interestingly, 2019 saw a divide going through Europe with CEE founders leaning dramatically more to London, while the Nordics and Baltics turned to Berlin. Across all European regions, London remains the top choice only in the Mediterranean countries.
+++No Deal Brexit: 5 Ways It Affects Tech Startups And What They Can Do About This In Particular+++
The CEE region shows the highest fragmentation with no clear contender emerging from the local ranks. Bucharest reaches 14%, Tallinn 13% and Prague 11% of the regional vote.
According to the Startup Heatmap, Brexit, which was enforced in late 2020, served as a major disruptive factor for London's reputation as an attractive startup destination. Many founders, who pitched their tents there before leaving the EU, now feel frustrated. Over 60% of them say they would clearly would not do so again.
Corona increases inequality
The COVID 19 crisis has also impacted Europe's startup scene negatively. This impact is most visible when it comes to female entrepreneurs, who account for just 8% of financing in 2020, a discrimination amounting to EUR 3 billion. Some 58% of startup communities say they lost members in the year of corona. In addition, the rate of international expansion by startups has gone below the 50% mark for the first time since 2016.