CRYPTO NEWS
Bitcoin tanks to two-week low as US widens crypto crackdown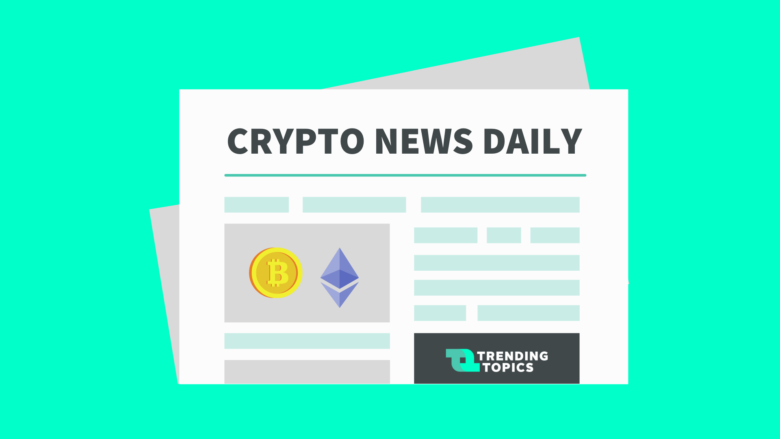 Bitcoin's price slid below the $31,500 marks for the first two since June 26th on Tuesday (July 15th) as the US announced a taskforce to crack down on the use of digital coins in ransomware attacks. In just three hours on Thursday, the Bitcoin lost 3% of its value going down to $31,400. According to CoinGecko, its capitalization fell to $596 billion. Over the past week, the digital coin lost 6%, depreciating by 21% in a month.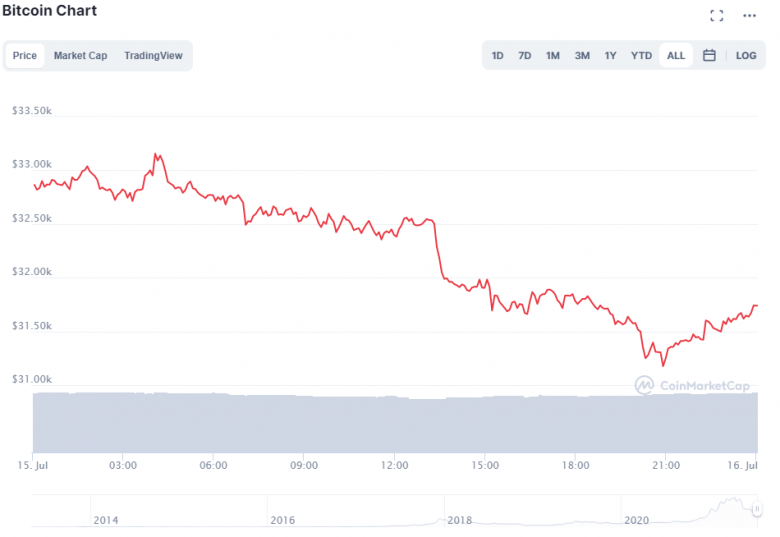 Ethereum, the second biggest cryptocurrency, lost -1.38% in the past 24 hours reaching a bottom value of $1.882. Despite the trouble facing the crypto market at large, relatively unpopular altcoins like Aavegotchi (GHST), Centric Cash (CNS) and Alien Worlds (TLM) registered gains in the past 48 hours.
Top stories
US plans crypto ransomware crackdown
U.S. officials announced on Thursday the launch of a new taskforce against the use of digital currencies in ransomware attacks, Bloomberg reported. The goal will be to trace proceeds paid to hackers to attack corporations, government agencies, and other groups. The Biden administration's initiative includes offering bounties of up to $10m for information that could help investigators to identify hackers.
Dogecoin co-founder slams crypto as "right-wing hyper-capitalism"
Jackson Palmer, the co-founder of memecoin Dogecoin (DOGE), slammed the entire crypto industry and its investors in a tweet Wednesday. Palmer, who created the wildly popular coin as a joke in 2013, published a lengthy thread, describing crypto as "ineherently right-wing" and "hyper-capitalistic", and "built primarily to amplify the wealth of its proponents through a combination of tax avoidance, diminished regulatory oversight and artificially enforced scarcity." According to Palmer, the crypto industry is controlled by a "powerful cartel of wealthy figures" who have "evolved to incorporate many of the same institutions tied to the existing centralized financial system they supposedly set out to replace."
Brazil greenlights Latin America's first Ethereum EFT
Brazil is going to list the first ether exchange-traded fund (ETF) in Latin America after the country's Security and Exchange Commission gave it the green light on Thursday. The fund, called QETH11, will trade on the B3 stock exchange in Sao Paulo. It will be administered by said QR Capital, a blockchain investment firm and the holding company of QR Asset Management.