Face of the week
Bogomil Balkansky – Bulgaria's First Honorary Consul in the Silicon Valley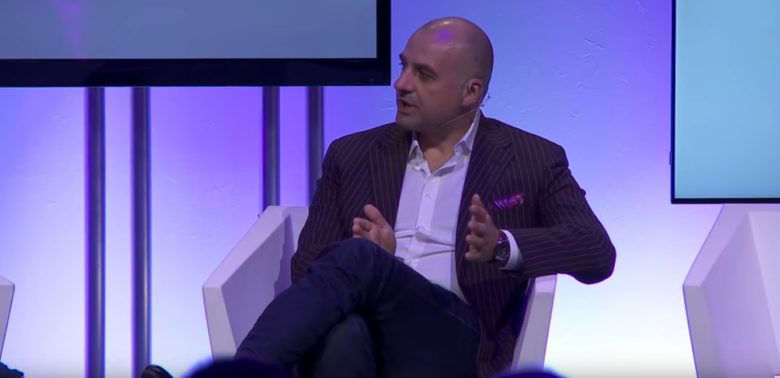 The discussion whether Bulgaria needs and could have a formal representative such as an honorary consul in the Valley had been around for some time. Around a year ago the ecosystem has come up with a suggestion – one of the best connected Bulgarian with the tech entrepreneurship ecosystem in the Valley – Bogomil Balkansky, and the government has just accepted it. Several Bulgarian entrepreneurs TrendingTopics asked have expressed excitement over the news.
What does it mean
Bulgaria is launching an honorary consulate in the US located in San Francisco and it will be responsible for the whole Silicon Valley. It is an important step forward for at least three reasons. On the one hand, the fact that this occupation received the support of the government is a good sign of the state's will. On a practical level, it means that Bulgarian entrepreneurs and companies will be assisted in soft landing on the US market – connections to partners, investors and potential clients will be provided. And last, but not least, as Bulgaria is not the most prominent tech hub across the Ocean, it will give more visibility to the local ecosystem and the processes within it. The consul will be the one point for information for US companies and investors.
According to the Ordinance for the order of appointing and receiving honorary consular officials, Bogomil Bakansky, an entrepreneur and investor himself, will serve as consul for the next at least four years or until the Council of Ministers decides to dismiss him. The Bulgarian Association of Startups (BESCO) initiated the creation of a Silicon Valley consulate almost a year ago and has worked closely with the Ministry of Economics, the Ministry of Foreign Affairs and the Bulgarian Embassy in the US to achieve it.
The superconnector
Bogomil Balkansky is a well-known name in the Bulgarian but also US tech ecosystem. He has been part of Oracle at the beginning of his career, then became senior Vice President at VMware, which built and sold to Google a startup called bebop.co, also he was a Vice President responsible for cloud products in Google twice. The Stanford graduate has been in the US for over 20 years and helped a lot of Bulgarian companies set a foot in the Valley, connect to investors and clients.
"Bogomil is the best connected Bulgarian in the Silicon Valley and has been a single point of contact for years", Rumen Iliev, partner at Launchub and board member of BESCO, told Trending Topics.  Bogomil has also three investments in Bulgarian companies and is involved in the building of a Bulgarian Innovation Hub in the US, a project in progress initiated by the Bulgarian Entrepreneurship Center that aims to bridge the Bulgarian and US ecosystems.
Face of the Week is where we tell stories about personal achievements with greater impact.