Listicle
The Trending Topics Guide to the 18 Bulgarian Startups to Watch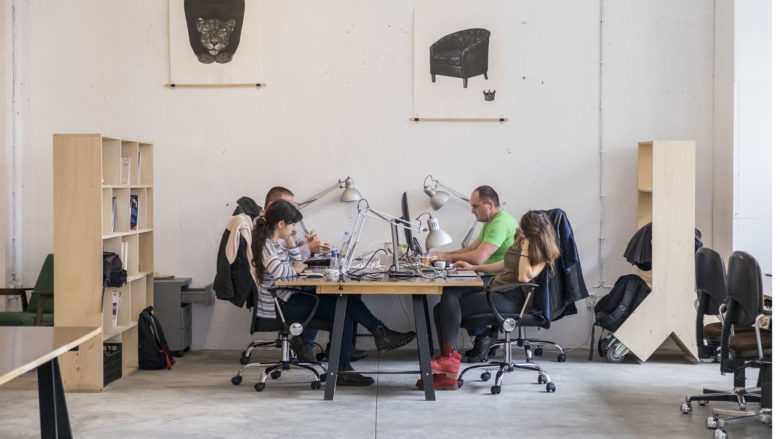 What is going to be Bulgaria's next success story after Telerik or HelloHungry? What's Bulgaria best at? Will Bulgaria ever give birth to a B2C product such as Skype or Spotify? The answer, of course, varies depending on who you might be asking. For some the country might be an excellent outsourcing destination, for others its the next fintech, blockchain or B2B software hub of Europe. Well, the reality is there's absolutely no clear answer to any of the questions above.
However, there are names and companies that appear often in conversations and the local investors are always somehow involved in their development. Trending Topics has put together a list of the startups that have shown some good traction, achieved outstanding results and will probably have even more news to share in the months ahead. Here they are:
Founded by the former R&D leader of Experian Bulgaria Hristo Hadjichonev, A4Everyone is a three years old startup that leverages data science to improve small and medium businesses efficiency. The initial idea of the company was to offer SMEs flexible and affordable predictive analytical solution to help them with their sales and supply chain forecasts. Today the A4Everyone is targeting medium and enterprise businesses and offers solutions for different cases.  So far the startup has attracted €425K funding from Eleven Ventures, Impetus Capital and Unicredit Bulbank and has clients such as the Coca Cola Bulgaria and Telenor Bulgaria.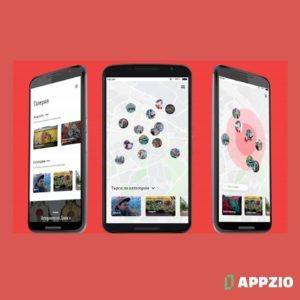 Since its incorporation in 2015, the Bulgarian-Finnish company has been working on a technology that makes the development of mobile apps ten times faster than usual. The software is custom-made for the concrete client and operating system (the so-called 'native app') and it's not just a ready-made solution. Appzio was started with €200K initial funding from its founders and has since then attracted €600K from Eleven Ventures, Bulgarian angel investors and the biggest Bulgarian bank Unicredit Bulbank. The international published Readers Digest is among the first clients of the company. Appzio provides tech solutions primarily to small and startup companies on different markets such as  Europe, USA, Asia, Australia. The startup is already generating revenues from sales and Branimir Parashkevov, CEO of Appzio, expects a break even in 2018.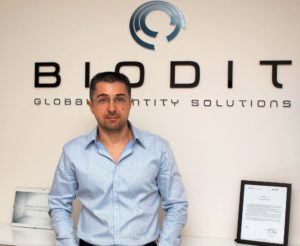 Founded in 2010 as a Spanish company Biodit moved completely to Bulgaria two years later to become Bulgaria's leading biometry company and soon the first IPO of a startup in the country (Trending Topics reported). Biodit's portfolio includes different access control systems based on biometrical data – vehicle protection solutions, doors with biometric locks and more complex systems that allow access management and monitoring in production, hospitality and healthcare. The company develops its own fingerprint capturing devices and a software product for their operation. Almost all of the major insurance companies and 40 production businesses on the Bulgarian market are already working with Biolit's products. The company is planning expansion to UK and Scandinavia and already has its first clients in Spain. The founded by Julian Sofroniev company has already attracted €1.75M funding from local investment funds Neveq and Impetus Capital.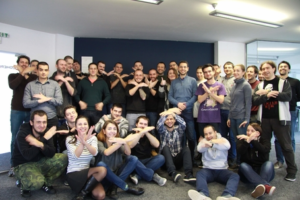 Game development software with its expected size of $217 million size by 2020 is a hot topic everywhere. And in CEE especially with companies such as Coherent Labs. The founded in 2012 software startup develops middleware technology and tools that allow game developers to implement interfaces in the visual design of games with minimum effort. Their main products Hummingbird and Coherent GT are aimed to spare time and costs in game development. The company works with clients such as ArenaNet, the studio that launched the popular game GuildWars 2, or Qubic, a subcontractor of the U.S. government, that uses Coherent Lab's products for developing virtual trainings. The company's team of 45 is based between Sofia where the technology unit is and San Francisco. So far the startup with €1.1M revenues in 2017 has attracted €500K from Bulgarian fund Launchub and the Google VP Bogomil Balkansky.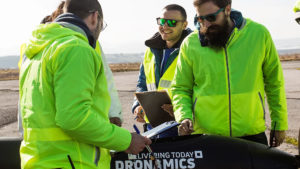 Founded in 2014 by the brothers Konstantin and Svilen Rangelovs Dronamics is a company of 14 engineers and logistic experts who are all willing to revolutionise airfreight. They develop an advanced cargo drone that can carry up to 350 kg payloads across routes exceeding 2,000 km called The Black Swan. The company started from a scratch and now has a quarter scale prototype and the full scale will be launched in 2019. Serial production of up to 1000 aircrafts yearly is expected to start in 2021.  As Trending Topics reported Dronamics has already attracted €850K of investments from Bulgarian investment fund Eleven, Austrian Speedinvest and the angel investor Boyko Yaramov.  has become the first and only strategic partner for drones worldwide of the International Air Transport Association (IATA) and is now raising Series A.
Governmental organizations, educational and research institutions are investing more and more in the space industry and CubeSats are among the hot topics on the market according to Business Insider. Endurosat is a Sofia-based company that was founded in 2015 by Raycho Raychev to manufacture nanosatellites and communication systems that allow companies and universities to conduct researches and collect data in space easier and more cost effective. The satellites are designed for a range of missions from low Earth orbit to Space exploration with main focus on swarm satellite applications and inter-satellite connectivity. So far Ednurosat has attracted €2.2M investments from the Bulgarian fund Neo Ventures and the European Union executive agency for SMEs.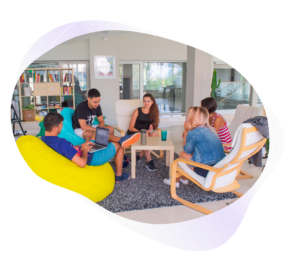 Volen Valkov was on his exchange semester in Germany and trying to find a job, when he noticed that the standard CVs are not in the game anymore. Especially not in the trendy companies, where the majority of applicant desire to work. With a little twist in his own resume he managed to get a job in a German startup, and when he came back to Bulgaria in 2014 with two friends he started a company called Enhancv. Enhancv is a SaaS startup built around a web platform for creating modern resumes. The tool offers guidance through every step of the process so a person can highlight achievements, attitude, and personality. In September the company announced its partnership with the U.S. startup ZipRecruiter and has added a job board to its platform. Within three years and with an external investment of €325K the team grew to 15 members, 500 000 user and €500K recurring revenue.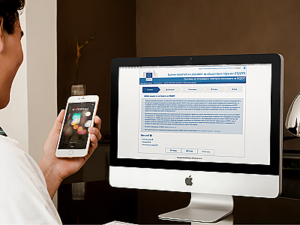 In 2017 the Bulgarian startup Evrotrust has launched a new generation solution for remote identification, remote issuing of qualified certificates and remote signing with qualified signature via smartphone. The company uses face recognition technology and verifications with different state registers to confirm the identity of the person issuing e-signature. The solution has the potential to make possible mass use of user friendly and cost effective remote services for identification, signing and secure delivery of messages in the areas of banking, insurance, telecoms, e-commerce, as well as for e-government purposes. The company has recently won the Raiffeisen acceleration program Elevator Lab in Bulgaria and has integrated its solution with several banks, telecom providers and governmental institutions. Evrotrust which has €300K registered capital and has taken a loan of €500K is the first company certified for such eTrust services in Europe and is now in negotiations with several European institutions.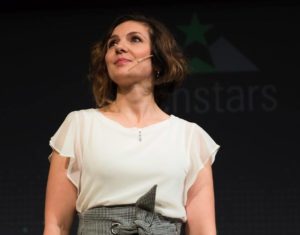 Often referred to as the Google for clinical trials FindMeCure is an online platform allowing everyone struggling with a medical condition to access treatments in development. The founded in 2015 by Maya Zlatanova company already has 61000 listed treatments in development and a record of over 2 000 patients who have found treatments. The first investors of FindMeCure were its co-founders Miroslav Valchev and Ivaylo Yosifov.  The company got through Techstars Accelerator in London in 2016 and has so far attracted $420K funding.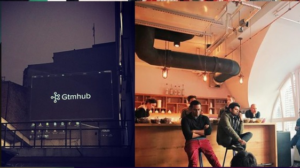 Founded in Sofia in 2015 and now with offices in London and Berlin, Gtmhub is a goal management and employee experience solution. The software helps organizations amplify revenue growth by aligning every employee with the corporate purpose using the Objectives and Key Results (OKRs) method. This year the company closed a €1.2M seed round led by LAUNCHub Ventures with support from investors at Google, Angelist, Telerik Academy. Gtmhub has experienced triple-digit customer growth and has been generating revenue for the last three years, the company stated in a press release.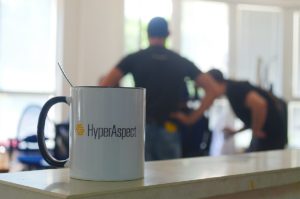 Following the already established way of doing software business in Bulgaria the founded in  2017 HyperAspect started as an outsourcing business and is slowly evolving to a product company. The young company specializes in AI application developments and products. One of its main products HyperLog is a real-time log-based anomaly detection and analytics tool. Within less than a year the young company managed to attract clients from four continents and a team of 20 developers. The company already generates revenues that are being invested in the product development.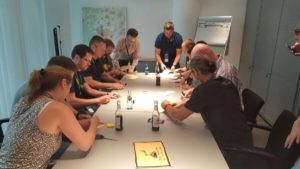 In September this year the Global Industry Reports published its research on the kanban software market and named the Bulgarian startup Kanbanize among the top five global players in the nische. Founded in 2012 the company develops a project and task management SaaS platform used by clients such as Continental and GoDaddy. The tool visualizes workflow, limits work in progress, measures and analyzes the entire work process. With a team of 30 and €604K funding provided by Eleven Ventures the company not only generates revenues (€1M in 2017), but is also profitable, the financial reports show.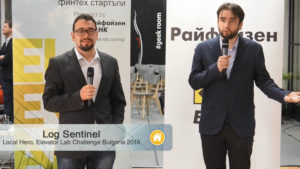 Anton Gerunov and Bozhidar Bozhanov have led the process of developing the Bulgarian e-government system while counselors in the Bulgarian Council of Ministers. In 2017 they decided to develop a solution to a lot of the issues they witnessed in some systems during their previous occupations. So they founded LogSentinel. The startup company develops information security solutions based on blockchain. With as little as 100K of initial angel investment LogSentinel launched a platform that monitors and audits all logs of a system that it's integrated with. So far the solution is used by the Bulgarian e-government agency, several other local register systems, a system operated by the Global Entrepreneurship Monitor (GEM)  and one UK hospitality platform. The company recently got awarded by Raiffeisen Bulgaria and is now integrating with the bank's core system (Trending Topics reported). To raise Series A to continue their R&D and add an artificial intelligence (AI) layer to the fraud detection and notifications system of are the next milestones of the company.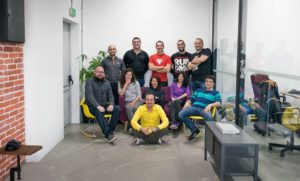 Founded in 2014 as the second venture of the Bulgarian entrepreneur Murry Ivanov Metrilo was the first co-investment of local funds Eleven and Launchub. The company develops a specialized SaaS solution for eCommerce that analyzes processes and customer behavior within the online store and helps online shops retain their consumers via personalized CRM. Metrilo is a product for small niche online stores and a product customized for the needs of entrepreneurs. So far the company which operates between Sofia and San Francisco has attracted $1.1M funding from local funds and the Austrian Speedinvest.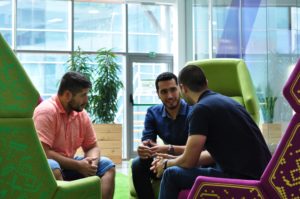 Less than four years on the market, €1.5M funding and 600 locations around the world – these are all the relevant figures one needs to know about the software company OfficeRnD. The founded in Sofia startup develops an easy to use cloud-based platform for management of coworking spaces used all around the globe. The problem which the company is solving by its product is to offload tasks such as resources management and billing from the office and community managers, so they can focus on building community. The team of 19 is working now between Sofia and London. Among OfficeRnD clients are co-working spaces brands such as The Hive, Deskhub and Alley.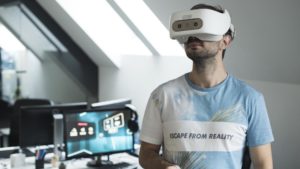 Virtual reality in gaming is cool, but it's even better if you find other businesses to buy your technology. That's something Krasimir Nikolov and Georgi Georgiev found out soon after trying to make their own Counter Strike experience more immersive with a developer VR headset kit. QuarkVR was  founded in 2014 as a software company that allows content to be streamed flawlessly on wireless VR headsets. The product allows high precision and it's capable of streaming to several simultaneous users in the same environment with minimal latency. QuarkVR was backed by HTC and has just partnered with French Orange to offer its solution to offer the telecom's corporate clients products such as VR calls, meetings and trainings. With €400K of funding so far the Bulgarian QuarkVR is already looking towards patents and a new funding round of $1 million.
Тhe the story of the Bulgarian fintech startup Reloyalty and its founder Ivo Vassilev goеs back to 2015 when the company was founded with the idea to run a loyalty system with cryptocurrencies. Soon after that Reloyalty cut off the crypto hype and is now a loyalty platform that enables customers to earn back 10-20% of their monthly spent straight in the bank card they already use by visiting the merchants they already visit.  It all happens automatically – no need of stamps or QR codes. Тhe team of nine is aiming to build an interconnected citywide loyalty platform for every city in Europe, starting with London in partnership with some of the most innovative UK banks. So far the company raised over €250K of funding from Launchub Ventures and angel investors.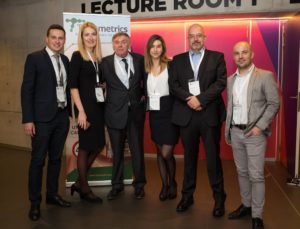 One fifth of the trucks on European roads run empty, a report by the European Commission reveals. Bulgarian startup Transmetrics is working on a solution of this logistics issue. The company offers a big data predictive analytics tool that provides cargo companies with an accurate demand forecast and predictive network optimization. Transmetrics SaaS enables transport companies to improve their capacity utilization, achieve significant savings and reduce their environmental impact. The main product of the company AssetMetrics is estimated to reduce costs of empty assets by 10-15%. Transmetrics is working with clients such as DHL, DPD and Kuehne+Nagel. In August the company that has so far attracted €1.6M of investments, primarily from Launchub Ventures, was listed among the top five global AI companies for supply management by Business Insider Intelligence.
Note: That's not a ranking and the companies are listed alphabetical in order. Lists are never complete so please do tell us if there are other companies that belong to this list. Reach out and tell us what we miss and the reasons to include it at feedback@trendingtopics.at. Thank you!