Ecosystem
Bulgarian Allterco Enters The Medical IoT Vertical After Turning Into the Favorite Home Automation Startup in Germany and Italy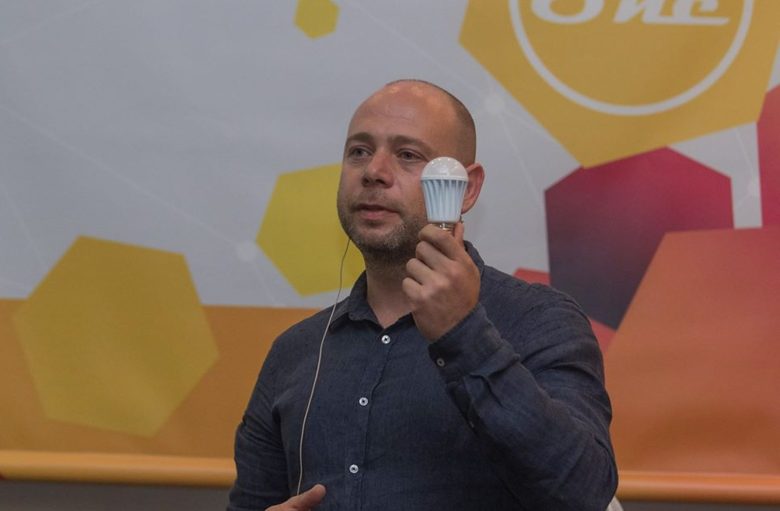 "Every 20 seconds someone around the world turns on one of our products," tells us Dimitar Dimitrov, the CEO of Allterco Robotics. In the past several years his telecom services company turned into a public startup recognized as one of the home automation leaders in Germany and Italy without spending a cent on advertising. Now Allterco is preparing for new ambitions steps – entering the health IoT industry with a new series of products and raising additional funds from the capital market to expand logistics operations and serve its clients across Europe and the US faster.
In the next months, the startup that went public on the Bulgarian Stock Exchange three years ago, is planning to raise additional up to €4.5 to further grow. The prospectus has already been approved by the Financial Supervision Commission and has recently been updated allowing German and Italian investors to participate too. "These two countries are not only our strongest markets but we are also perceived as one of the successful startups there. Every now and then we receive investment inquiries, and when we tell them we are a publicly listed company in Bulgaria people get even more interested. That's why we looked for a way to include these investors too," explains Dimitrov. 
From telco to a recognized home automation startup
Founded in 2004, Allterco's first business was related to telecommunication services e.g. parking SMS systems. While growing it to over 15 countries across Europe and Asia, around 2013 the team started working on different robotics projects which eventually resulted in a number of innovations, 25 IoT products, and what Allterco Robotics is today. Upon its IPO, Allterco was known for its smartwatches for kids and pet tracking systems under the brand Myki from which the company has sold over 500K items.
As of today, the company is already better known for its other line – Shelly. Shelly is a home automation product series that turns existing systems into smart ones at an affordable price, allowing everyone to begin connecting and automating their homes at prices starting at €10-20. "We made some significant innovations in the space that democratized the home automation space allowing everyone to start automating without making big investments into getaways to start connecting the device. All you need is wi-fi," explained Dimitrov. The company has developed its own cloud infrastructure that allows users to easily connect and control the whole home through a smartphone. The relays can turn every home device and appliance into a smart one easily and start tracking the performance in real-time. "Earlier, everyone who wanted a smart home had to design it this way and invest in all the gateways and systems in advance. Now everyone could turn also the old appliances and systems into smart ones," says the CEO. Indeed, this home automation breakthrough is what made Allterco Robotics so famous in Western Europe. In 2018, famous bloggers from the space found out about the company and started doing reviews which resulted in quickly increasing sales without any advertising budget.
To date, there are 1.2M devices sold around the world (half in Germany, 20% in Italy) and 250k households are using them. And this is also the line that's driving Allrerco's growth (to €767K profit in the first quarter of 2020). "Indeed, during the lockdown, we grew 120% in sales. People who stayed at home started purchasing our products, and the fact that we managed to reorganize the supply chain and were able to deliver very quickly – in terms of days, helped us a lot," says Dimitrov. The company, which has logistics centers in Bulgaria and the US, now plans to expand its network of warehouses – first with six, then add another 10 across Europe, the US, and New Zealand, as delivery speed, alongside with prices, is turning into a competitive advantage. Until recently, most of the sales were online through the company's own website, but Allterco is now also opening up towards distributors in different countries.
Entering the healthcare market
After gaining traction as a smart devices company in the tracking and home automation fields, Allterco is now entering a third vertical – medical IoT and telehealth. Just last month, Allterco received certification for its kids' thermometer Mycki that allows parents to track the temperature of their kids in real time and receive alerts in case it rises above the norm. The company has also developed a small oximeter that measures the saturation of oxygen in the blood and transmitting directly the data to doctors. The first tests with Bulgarian hospitals have been successful, but unfortunately, the old local healthcare infrastructure wouldn't allow scaling the system, so Dimitrov is planning to start exporting them. In July, there will be a third medical IoT product, he hints, without sharing details. 
But could Allterco make it also in this vertical? For a company capable of becoming famous without spending anything for advertising, launching 10 products in half a year (as it already happened in 2020), and managing to grow amid the COVID-19 crisis it seems doable. "Our goal is to reach 1M households within the next two years," says Dimitrov, adding that he'll also have to double his team of currency around 60 people. In case the secondary public offering is a success, and Allterco manages to finally sell its telecom business, for which it has been looking for buyers for some time now, there will be even more capital for scaling. And who knows… Given the development of the company so far, maybe in several years from now, Allterco will be famous for the medical IoT too.