SEE, CEE water startups & scaleups: Biotech Atelier Special Edition "Water & Biotechnologies" open for applications NOW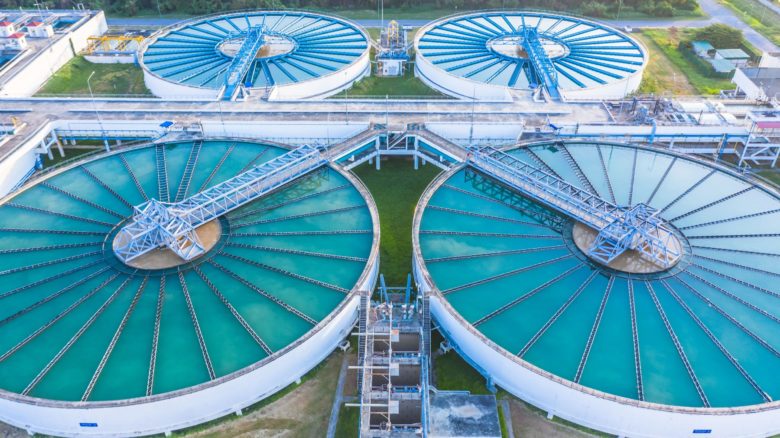 Water is a hot topic of growing significance and it is a subject to widespread awareness, novel business models and technological disruptions. This calls for the perfect time to exchange and generate together new ideas for innovation, entrepreneurship, and business development in a high-profile international forum inviting outstanding scientists, business leaders, international experts, and influential think tanks to connect.
Matching needs and innovative technologies
"Water and Biotechnologies" is a forum which does exactly this: bringing start-ups, utility companies and larger businesses in the biotechnological developments to share innovative technologies that can be applied in the water sector. The event's aim is to simultaneously help the experts share their ideas while allowing the audience to see different viewpoints and ways of approaching the problem which would potentially help them come up with their own ideas about ways to implement biotechnologies in the water industry.
The main aim of the event is to facilitate the dialogue between utility companies, start-ups and larger business entities in the water sector and to showcase the latest scientific research and technological developments. The conference is part of ViennaUP'21 and is supported by organizations like Vienna Business Agency, IAWD – the International Association of Water Service Companies in the Danube River Catchment Area, the innovation company Vangavis and other stakeholders from the water and innovation sector. The event combines high-level expertise in the fields of water, biotechnology and innovation, offering participants the unique opportunity to meet scientists, experts and executives from the sector.
 What and where?
 In order to facilitate the dialogue between utility companies, start-ups and larger business entities in the area of biotechnological developments and their application in the water sector, Biotech Atelier, the European annual biotech conference, will unite major stakeholders across the field in a Special Edition Atelier, focused on "Water and Biotechnologies". The conference will take place online, on 10th May 2021.
Speakers will deliver the content in keynotes, discussion panels and workshop series, while the agenda will cover intriguing topics from different areas:
Potable Water and Biotechnologies
Wastewater and Biotechnologies
Topic for the near Future – Water microbiome
The future of the Water Sector – Matching needs and technologies
A special focus will be set on the matchmaking part of the event, available for all participants.
+++WaterTech in Bulgaria: Breakthrough AI Technologies Transforming the Industry+++
Exclusive Lineup of Speakers and Experts
Special guest at this year's event will be Lilyana Pavlova – Vice president of European Investment Bank. Also, a special interview will be held with prof. Dr. MD Markus Metka (Austria) on the topic "Water and Health", he is one of the leading pioneers in the field of anti-aging medicine and hormone research with more than 200 publications. Walter Kling (Austria), Deputy Managing Director of Wien Wasser / City of Vienna and Secretary General at IWAD will provide valuable insights for the participants. Cynthia K. Bruzell (USA) – Founder and CSO of Aequor, Inc. leading antibiofilm and antifouling research for the past fifteen years, Dr. Burzell has managed complex projects with DOE, UDSA, and private companies, developing and overseeing work plans with contract research organizations (CROs) and contract manufacturing organizations (CMOs).
Dr. Sabine Lengger (United Kingdom) will give her expertise on Monitoring challenges and solutions in the water industry. Dr. Lengger works on the analysis of (bio)chemicals with particular relevance to the environment. Current insights, trends and expectations for the future of Water and Biotechnologies will be presented by handpicked experts from Europe, including Piers Clark (United Kingdom), Founder and Chairman of Isle Group Ltd, a technical specialist and water consultant company, working with over 200 utilities around the world to help them identify and adopt new technologies; Mr. Rado Russev (Bulgaria), Water Utility Manager, Entrepreneur and Advisor. In the last 5 years Mr. Russev has been involved in international advisory roles (mainly World Bank but also EBRD, KfW, DFID, etc.), he is also one of the founding partners in Hydrolia AD, a company dedicated to complex O&M services for industrial water processes. Acad. Atanas Atanassov (Bulgaria), Founder and Conceptualizer at the Joint Genomic Center, a model for public-private partnership in the areas of agriculture, forestry and environment, applying a complex genomic approach.
Find out more about the initiative and register for the event here.
Innovative startups and scaleups from the water sector, which want to participate and have the chance to meet top notch scientist or executives from major European water utilities can apply by sending an email to office@vangavis.com
Readers of Trending Topics SEE have the chance to get one of 5 free passes by emailing us at office@trendingtopics.eu!