Events
Career Show Tech – the career advancement event you want to be a part of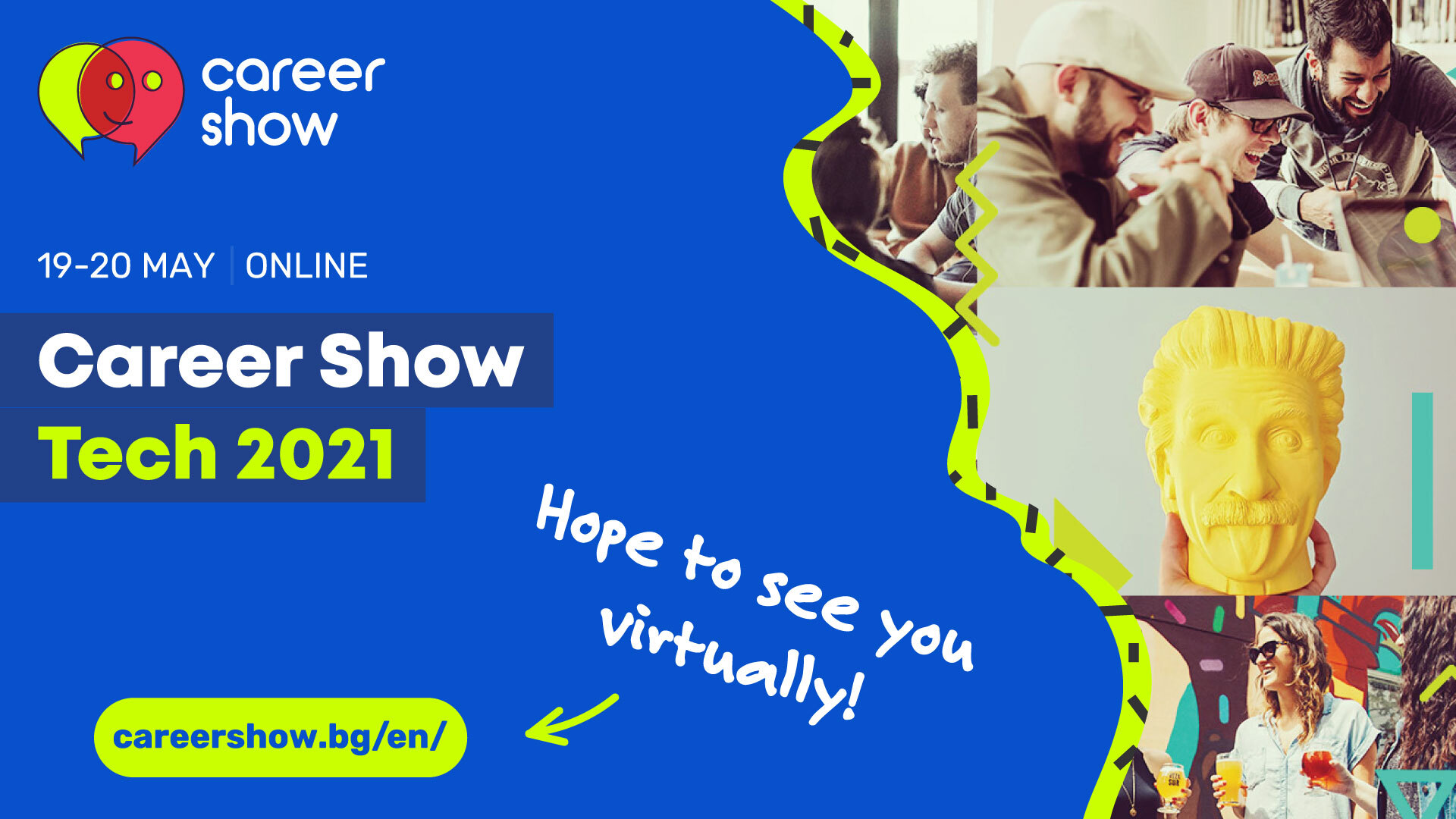 Do you want to know how to be happy and successful at work? Or maybe you are looking for the recipe of having a successful IT career without burning out? To find the answers to these questions and many more, visit Career Show Tech – a free online event dedicated to everyone who wants to explore a promising career in the IT industry in Bulgaria. On May 19-20th, 2021, participants can organize 1:1 meetings with the leading tech companies in Europe and hear invaluable advice on a successful IT career.
Panel highlights 
The two-day event will cover various topics – from how to be a more effective IT developer to digital transformation and community development. Speaking of community development, one of the panelists – Angelique Vu, a software engineer from Financial Times, will focus on how to get started in tech. She will also talk about equality and the importance of diversification. More "tipica" topics will be presented as well – how to start as a game developer, how to use data science and AI for e-commerce, how cryptocurrency is changing the world as we know it, how to have a successful career without sacrificing one's physical and mental health, and more.

Professional opportunities
The upcoming Career Show Tech will also introduce the most rapidly growing industries of the 21st century. Over 50 leading tech companies with open opportunities for IT professionals will be present and available for 1:1 video meetings with participants. In addition, all members of the community are welcome to join an extensive program of discussions and workshops on high-tech, led by experts from companies such as Microsoft, Google, and Financial Times for free.  Check out the speakers!
How to join
You can join Career Show Tech after a free registration here: https://careershow.bg/en/register
About the organizer
Career Show has grown over time from one of the most interesting career events in Bulgaria to a novel career advancement community dedicated to the professional advancement of qualified specialists. 
All members of the Career Show community get year-round access to hundreds of active company accounts, keeping them current with the latest trends on the labour market. As part of the Career Show community, members also get free access to monthly events, dedicated to upskilling and development, physical and mental health, as well as specialized events for professionals in various industries.