Contest
Central European Startup Awards: These are the Bulgarian National Winners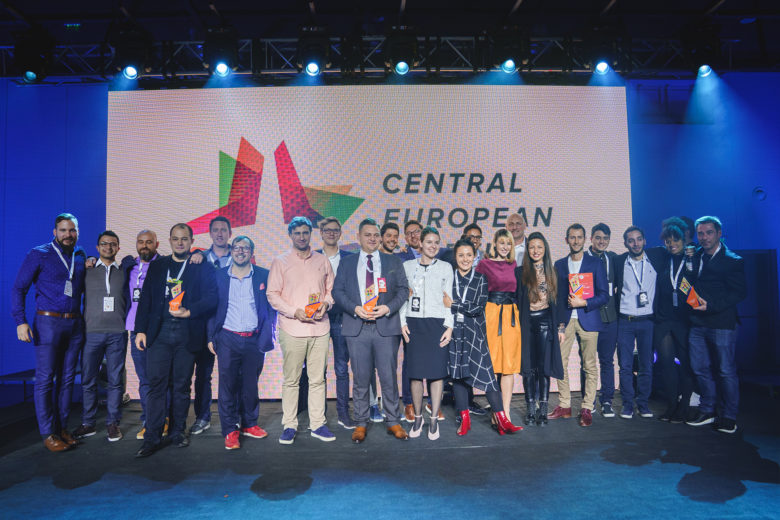 For the fifth consecutive year the Central European Startup Awards (CESA) is aiming to give visibility to the startup success stories of the region. This time over 3700 companies from ten countries were nominated which is an evidence that the local ecosystems are growing, desiring to show off and CEE is turning into an interesting region regarding innovation and disruptive models.
"I firmly believe this year Bulgaria has another round of very strong candidates for the finals and I expect at least so many winners as we had last year. This would be another evidence that Bulgaria's ecosystem and companies are maturing and ready for international successes", Denitsa Simeonova, CEO of Association of Bulgarian Leaders and Entrepreneurs and organizer of last years finals, told Trending Topics. In 2017 three Bulgarian companies were awarded – Puzl as the best coworking space, Launchub Ventures as the best investor and Bee Smart Technologies as a leading IoT startup.
Here are the Bulgarian national winners that will run for the championship in the Grand Finale which is this year held on 24th of October in Warsaw during the Wolves Summit:
Startup of the Year/ Best Newcomer: Shkolo
Shkolo is an edtech company founded in 2016 and aiming to bring at least some digital flavour to the very analogue Bulgarian educational system. The company's main product is a digital class register, but there is a whole platform behind it that aims to improve the communication in the triangle student – parents – teachers. So far 513 schools and 375K people in Bulgaria have started to use the product.
The global acceleration program aiming to help people with ideas develop them and bring them to life and has been having a local chapter in Bulgaria for three years. FI offers a twelve weeks long intensive training and mentorship in key areas such as idea development, validation, business model building, marketing, sales etc. Last year seven companies graduated the program.
ClaimCompass is one of several companies in Europe that help passengers claim compensation in case of delayed or cancelled flight. You might have heard of the biggest one AirHelp. ClaimCompass, on the other hand, is growing rapidly thanks to something no one else is doing that way – utilizing AI and automation to process more claims. The Bulgarian startup manages its work with great algorithms and a team of only 23 and has gained €215K revenue in the first half of 2018.
Biotech Startup: Printivo
Printivo is last years Betapitch Sofia contest winner and one of the popular young companies in Bulgaria right now. The startup aims to 3D print living tissues and has developed its own bioprinter Eve and the bioink Adam. Even though the technology is in its rather early stage of development its capable of printing three-dimensional structures and enrich them with living cells that could live up to seven days within the structure.
Blockchain Startup: Nexo
A spin off of the CEE loan company Credissimo, Nexo is marketed as the world's first instant crypto-backed loans provider. The startup allows customers to deposit their crypto assets in a digital wallet and instantly use the money without selling their coins. And, of course, it runs on blockchain. According to Crunchbase Arrington XRP Capital has invested $52M in the Bulgarian company earlier this year.
Puzl is the biggest coworking in Bulgaria with over 6000m2 of space. It was also last years CESA champion in the category. In less than four years Puzl has managed to earn the reputation of the favourite place for tech companies in Sofia. The founders of the space are already looking towards expansion within the CEE region and planning to open up a space in Budapest or Bucharest next year.
Fintech Startup: Klear
Klear is a bit over three years old startup based in Sofia. Its main product is a peer to peer lending platform build by financial experts. Klear allows private people to lend loans and gain profit and others to borrow at lower interest rates. So far 940 active investors have financed over 700 loans.
This startup was born during a 54 hours long hackathon-like Startup Weekend in 2015. Navigato is a platform for management of charging stations for e-vehicles. A controller developed by the company could make any charging station a smart one and the mobile application part of the package allows end customers to book charging stations or to rent their own ones.
Prop-Tech Startup: OfficeRnD
The founded in Sofia startup develops a cloud-based platform for management of coworking spaces used all around the globe. In less than four years on the market the company managed to cover 600 locations worldwide and attract investments of €1.5M.
This company was founded by a young couple design thinking consultants and out of their desire to spend quality time with their children. Red Paper Plane creates educational projects for kids between four and ten years and based on design thinking methodologies and is already working with preschools, primary schools and educational centers.
Maya Zlatanova is the founder of a platform called FindMeCure and an active player of the Bulgarian ecosystem. In 2015 struggling to help a sick family member she identified a problem – patients don't have access to experimental treatments or such in development. So she founded the company with this exact idea in mind. Today there are 61000 listed treatments in development and a record of over 2 000 patients who have found treatments via FindMeCure.
One gets to hear that name pretty often in Bulgaria. Momchil Kyurkchiev is the co-founder of one of Silicon Valley's fastest growing companies in the past years – the mobile marketing platform Leanplum. Kyurkchiev who was at the special Youtube division of Alphabet prior to his own startup, remains well connected to the Bulgarian ecosystem. The RnD of the company is still in Sofia.
This is a new player on the local market. At the end of July the registered in Bulgaria æternity Ventures, the venture arm of the smart contract developer æternity Blockchain, announced a total investment of $1.3M in nine international startups developing different products based on the technology.