AI
ChatGPT hype captures Snapchat, WhatsApp & Facebook Messenger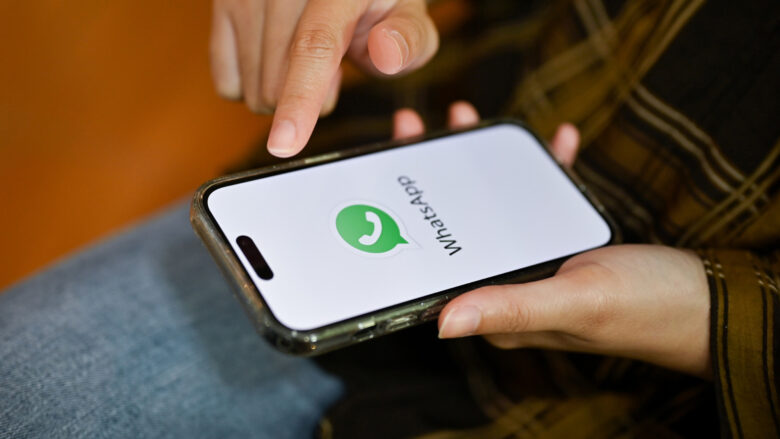 A tool that reaches 100 million users in two months and has a chat interface can, of course, not let Mark Zuckerberg and Evan Spiegel sleep peacefully. And so the market follows its logic, and both Meta and Snap are hinting that they want to build ChatGPT-like AI conversations into their high-reach messaging apps.
It all started with Snap, the company behind Snapchat. They were particularly fast and, with "My AI", introduced a new feature for their paying subscribers who can afford Snapchat+. You get a ChatGPT integration that can recommend a birthday present for your best friend, plan a long weekend hike, suggest a recipe for dinner—or just chat with you when no one else is around.
How sudden the ChatGPT integration is in Snapchat, is immediately apparent from the many warnings associated with the launch. "As with all AI-powered chatbots, My AI is prone to hallucination and can be tricked into saying just about anything. Please be aware of its many deficiencies and sorry in advance," the Snapchat team stated.
Snap reads AI chats
As a user, you also need to know: All conversations with My AI are stored and can be reviewed by Snap employees: inside – allegedly "to improve the product experience". This means: data protection and encryption, as you are used to from other messaging apps, do not exist with AI chats. One should therefore not pass on any secrets to My AI and not rely on his advice, advises Snap. "Although My AI is designed to avoid biased, false, harmful or misleading information, errors can occur," it continues.
With Meta Platforms you are not as hasty as with Snap. But without having an answer to the trend, of course, it doesn't work either. Just over the weekend, Mark Zuckerberg announced his own language AI under the abbreviation LLaMA (Large Language Model Meta AI), which not only reminds of the name LaMDA (Language Model for Dialog Applications) from Google. And LLaMA could also be used with WhatsApp and Messenger, among other things.
ChatGPT will provide Microsoft with data for personalized advertising
AI chatbots planned for Facebook
Because Zuckerberg has set up its own department to work on generative AI. It is headed by former Apple executive Ahmad Al-Dahle, and reports directly to CPO Chris Cox—that is, at the highest level. According to Zuckerberg, the plan is to offer users their own messaging apps – "Over the longer term, we'll focus on developing AI personas that can help people in a variety of ways". So it's conceivable that similar to Snapchat, you'll be able to chat with an AI that will answer questions and do other useful things.
Unlike Microsoft's Bing or Snapchat, Google and Meta/Facebook can't afford major missteps when it comes to AI. They are massively dependent on the online advertising business. AI chatbots have the potential to direct and present attention and digital content differently than before, which could have a significant impact on advertising. In addition, data protection officers and corporate critics at Google and Facebook are always very attentive when it comes to fake news, hate speech, and harmful content. A chatbot spreading critical nonsense would be more than counterproductive. It is therefore not surprising that Google ("Bard") and Facebook have not yet let their own AIs loose on their users.