FUNDING ROUND
Cloud-based AI chip maker Anari AI raises $2m seed funding in Earlybird's first Serbian startup investment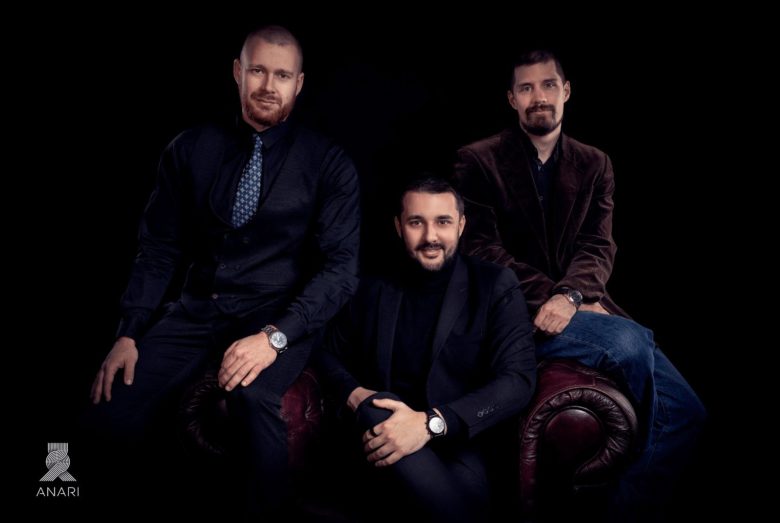 Anari AI, a startup based in Serbia's Novi Sad, has raised $2 million in a seed funding round led by Earlybird Venture Capital, one of Europe's most successful VCs focused on tech innovators. The round, which took just two months to complete, was also joined by angel investor Eric Ries, the founder of Lean Startup, Acequia Capital and Serbian Entrepreneurs.
Anari is the first cloud-based AI chip factory that makes custom-designed AI chips available to all with just a few clicks. The approach allows companies to build and deploy AI solutions in weeks instead of the industry de facto, 12-18 months. All at a fraction of the cost of traditional hardware development.
"AI continues to be growing in size and complexity, and this rate of growth is outpacing standard CPU and GPU performance gains," said Roland Manger, co-founder, and Partner at Earlybird. "Dedicated designs or flexible architectures are expensive, time-consuming, and require hardware skills (in short: take lots of effort). Anari is a game-changer in two ways: it removes the trade-off between performance and effort, and it makes AI-problem-specific chip solutions available instantaneously in the cloud. I am excited about this huge potential."
Personalized AI chip in just one click
Anari's platform is built on a unique Python-based programming network that opens up new possibilities for hardware engineers and practically turns software developers into hardware designers. The startup's first configurable AI cloud-based chip is Thor X, which delivers 100x more efficient processing of 3D Point Clud/Graph data structures compared to a high-end GPU.
"You no longer need to tune your model hardware infrastructure that's available and desgned for broad and generic use cases," commented Sasa Ostojic, member of Anari's board of advisors and partner at Playground Global. "Anari's cloud chip technology is the future of cloud computing."
"With AI model complexity doubling every three and a half months, the current way of building the AI infrastructure is not sustainable," said Jovan Stojanovic, co-founder, and CEO of Anari AI. "We believe that every company deserves to have a personalized chip for their AI in just one click. We're supporting the rapid progress of AI in ways that haven't been possible until now. With experienced investors like Earlybird on our side, we're ready to rebuild the AI hardware industry from scratch."
+++Serbian Startup Ecosystem Cash Jab: Telekom Srbija Sets Up EUR 25 million VC+++
Boosting the region's ecosystem
Stojanovic is also the founder of Wonderland AI – a community of over 30,000 AI experts and enthusiasts from all over the world. "The idea is to promote and boost the region's ecosystem through several organizations such as Angelico, Wonderland AI summit, and Serbian AI Society , each of which promotes, researches and develops AI in its own proactive way. Anari AI is also one of those," he said.
Wonderland AI Summit is one of the world's most innovative AI events. Its two editions so far have brought together representatives of AI companies such as NVIDIA, Airbus Mercedes, Facebook, IBM, and many more. The Serbian AI Society is involved in AI research and has a team of some 180 leading AI scientists and entrepreneurs. Angelico is an organization focused on brain research and developing specific AI solutions for children with special needs.