Mobility
CO2-Pooling: How Tesla Earns Billions on The Back of Other Car Brands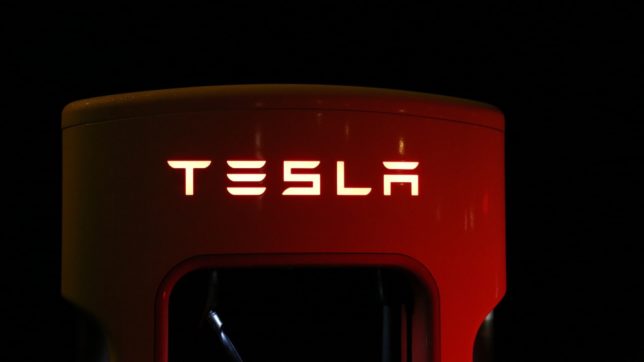 In another bold move, Tesla co-founder Elon Musk is on his way to turn carbon dioxide capture into a competition. The South African entrepreneur pledged a $100 million fund for inventions that remove CO2 from the atmosphere or the ocean, The Guardian reported.
As part of the plan, fifteen teams from all over the world will get $1 million each to work on their groundbreaking projects. The winner will grab $50 million and the second and third-ranked teams will receive $20 million and $10 million respectively.
The project is set to unfold over a period of four years. In the end, the #1 team should be able to remove and safely store almost a ton of carbon dioxide daily. On top of that, they should prove their solution is scalable and capable of capturing and disposing of gigatons of carbon dioxide in the future.
+++ Tesla Joins the Bitcoin Rush – A Green, Sustainable Investment? +++
How e-cars lower average CO2-emission levels
This is not Tesla's first initiative aimed at reducing carbon footprints, albeit rather on paper. The e-car maker is a popular partner in the so-called CO2 pooling mechanism – a controversial EU-wide initiative where vehicle producers pool together to achieve joined CO2 balance and count their fleet as one.  The initiative came as part of EU fleet-wide regulations setting CO2 emissions targets.
Under these regulations, carmakers whose fleets go beyond the legal emission limits can make up for any excess amounts by producing electric cars, a move that can help them prevent or at least reduce the high fines they are faced with.
CO2 target: 95 g of CO2 per km
To determine each car maker's average specific emissions of CO2 in 2020, the EU takes into account 95% of all new passenger cars produced by carmakers last year. Under the rules, 95% of all new vehicles that hit the market last year should have met the EU fleet-wide target of 95 g CO2/km.  Emissions are measured under the so-called "New European Driving Cycle" with upper limits varying between individual car makers depending on factors such as the average weight of the vehicle when empty, among other things.
In 2021, the "95 g target" will apply to 100% of new passenger cars in the EU. This is when the Worldwide Harmonized Light Vehicles Test Procedure (WLTP) will be applied to measure emissions. Experts believe the results from this test are much more realistic, while the German environment ministry estimates its implementation would increase previous calculations by 20%. Thus, carmakers such as Volkwagen, which exceeded the targets in 2020, may face even higher fines.
Volkswagen fails to meet 2020 target
According to the German magazine Auto Motor Sport, the 2020 fines have been calculated at a rate of 95 euros per excess g of CO2 emissions multiplied by the number of vehicles sold on the EU market last year. Volkswagen, which is faced with an estimated fine of EUR 140 million, is not the only vehicle producer to break the limit last year – its ranks are also joined by big brands such as Ford, Audi, and Jaguar Land Rover. 
Pooling rules reduce sanctions
Carmakers have a way around – they are allowed to lower the average CO2 emission values of their fleet by selling more hybrid and electric vehicles. The second option is creating lucrative partnerships with electric car manufacturers.
Tesla's e-cars, for example, have been adding value to Fiat Chrysler's fleet balance sheet since 2019. Last year, their carbon dioxide pool was joined by Honda. Volvo and its subsidiary Polestar also have enough CO2 budget left as a lifeline for other vehicle manufacturers. As a result, in November 2020 the company pooled its CO2 emissions with Ford.
A third prominent pool has evolved around German carmaker Volkswagen, which has joined forces with MG, the UK brand of Chinese car maker SAIC, the British London Electric Vehicle Company (LEVC), which is part of China-based Geely Group, Chinese e-car maker Always, and Next.e.Go, the successor to the Aachen-based electric car manufacturer e. Go Mobile. 
$ 1.8 billion for Tesla's CO2 rescue arm
These collaborative endeavors between vehicle makers are not based on pure charity. The principle behind carbon dioxide budgets is similar to CO2 certificates. In most cases, the exact amounts are not publicly known. It is publicly known, however, that by 2022 Fiat Chrysler, Tesla's CO2 pool partner, is expected to pay $1.8 billion.
CO2 pooling attracts criticism
The existing loopholes in EU and global CO2 pooling mechanisms raise the eyebrows of some experts. Critics claim the impact of CO2 targets is limited as high-emission new cars continue to flood the market unpunished as long as they have the right offsetting partnerships in place. 
E-cars, in their turn, have critics, too. Bernhard Geringer from the Institute for Powertrains and Automotive Technology at the Vienna University of Technology is concerned about the lack of holistic view when it comes to the origin of energy in the EU. Thus, an electric car made in Poland can easily turn out to have significantly higher CO2 emissions than a combustion engine made in Austria.
Final figures expected in the summer of 2021
The list of carmakers that have actually met their 2020 carbon dioxide targets will appear in the summer of 2021. Although companies operating in the industry already have internal figures, the European Commission has the final word and the power to determine if and what fines will be levied. So, we will have to wait until then to see the actual impact of the CO2-pooling lifeboat.