Rising Stars
Colibra's First Year: Users From 50+ Countries, 31k App Downloads, And A Victory At The Startup World Cup Regional Finale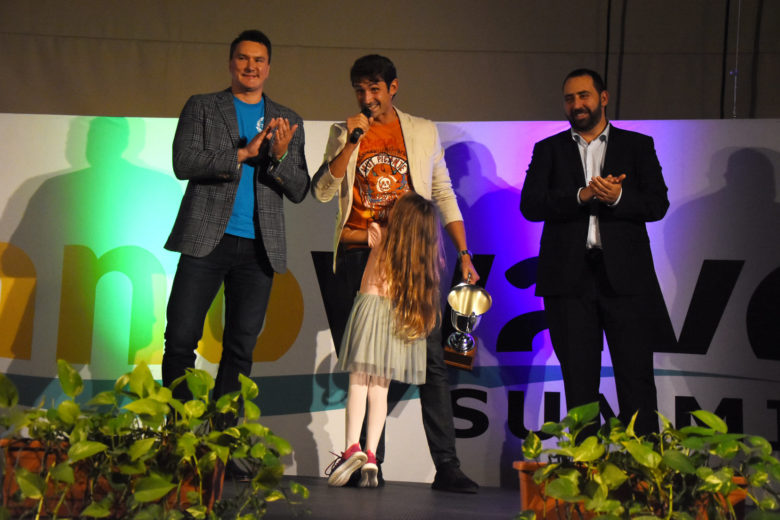 Our first encounter with Colibra was a little over a year ago – back then the Chief Marketing Officer of the company, Miroslav Zaporozhanov, was pitching the concept in front of Norman Winarsky, co-founder of Siri and long-standing Silicon Valley investor. At the time, it sounded like just another blockchain-hype startup. Fast forward twelve months and Colibra is actually providing an innovative solution to travelers facing delayed flights, has won the Startup World Cup's regional competition, and their mobile boarding pass wallet has been downloaded over 31k times. 
What made this success possible? "The combination of a passionate and experienced team, great market opportunity, innovative business model and very strong go-to-market execution," shares Vassil Terziev, a partner at Eleven Ventures, the early-stage VC fund, which at the end of 2018 provided €250k for Colibra's seed investment round.
What's next for the travel technology venture? 
Thanks to its victory in the regional finale of the Startup World Cup (SWC), in May 2020 Colibra will have the opportunity to present the project in San Francisco, in front of prominent Bay Area investors and people like JB Straubel, Tesla's former CTO and Yamini Rangan, CCO at Dropbox. The winner in SWC's Grande Finale will receive $1m investment but with or without it Colibra seems to be planning an aggressive expansion around its core value proposition – to instantly compensate travelers with up to €100 if their flight gets delayed for more than one hour.
"Our goal for the next few months is to get in the top 10 travel apps in the UK and Germany, the two markets with most delayed flights in Europe, and register at least 300 000 trips in our platform. Given the fact that we became the most downloaded mobile app in Bulgaria at the beginning of November and considering that we already have users from 50+ countries who found our app organically, give us the strong belief that there is great market demand for Colibra's service across the EU. We're currently in the process of finalizing large partnership contracts, which we believe will play a major role in speeding up our growth," says Kaloyan Georgiev, CEO at Colibra.
This may also interest you:
+ Bulgarian Colibra Has Just Raised €250K and is Running for Licenсe to Put Insurances on Blockchain