event: how to web 2019
Corporate Acceleration: How Telecom Orange Works With Startups In Romania And What's Story Mapping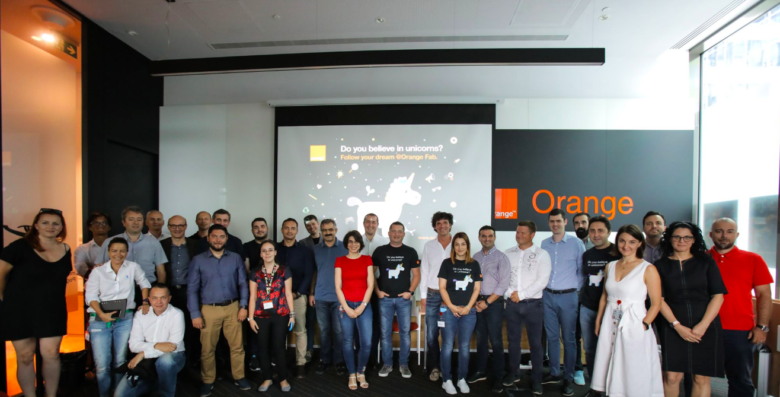 What can corporates learn from startups? In a way, new approaches to customer-centric product development. And not only. To build products that are valuable, usable and feasible one need to be client obsessed and empower all team members to contribute. But how is this done in practice?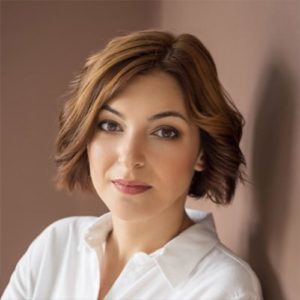 Monica Obogeanu, the Program Manager for Orange Fab Romania – a corporate accelerator facilitating commercial partnerships between innovative startups and Orange, has some ideas. In her role as Startup Programs Manager for Orange Romania, she also coordinates the company's involvement in the Innovation Labs pre-accelerator and leading the company's collaboration with startup communities all around the country. Her accelerator team is constantly looking for Romanian startups to help them scale internationally, through assistance and giving them the levers needed to gain access to customers.
During this year's How To Web Conference on October 30 and 31 in Bucharest, Obogeanu presented a framework called Story mapping, which helps capturing the user journeys, plan feature release and build shared understanding with all the important actors. We used the occasion and the fact that we are a media partner at the conference to ask Obogeanu some questions in advance and explore a bit the way corporate acceleration works within Orange, and in a market where corporate innovation is still an emerging topic.
Trending Topics: Since when is Orange running startup programs and when did it all start in Romania?
Monika Obogeanu: Orange Fab is a network of corporate acceleration programs ran by the Orange group, currently in 17 countries. The first program opened in 2013 and, since then, the network has supported more than 300 startups world-wide.
We launched Orange Fab Romania in 2017, after several years of working with entrepreneurs as supporters of other startup initiatives in the country. We have recently accepted into the program startup no. 17. 
What is the goal of these acceleration programs and what does the structure look like?
In Orange Fab we aim to find win-win collaboration methods with the startups. We look for startups whose products complement our core offer and bring added value to our clients. In return, we bring new customers for the startups, thus more revenue, and a healthy growth of their companies, besides the actual investments in technologies, on a case by case basis. 
With the same goal in mind, program managers in each country are given the freedom to adapt the structure of the program to best fit the local specifics. 
Thus, here's how we do things in Romania: We are open for applications year-round and maintain a continuous dialog with startups to prepare their acceptance in the program. We aim for a new batch of startups every 6 months for logistical purposes, but we make exceptions. 
We don't have a fixed structure – each startup's experience is tailored to their specific needs and business line. We allocate one year to test the collaboration with each startup, with the purpose of validating the market's appetite for the product and the founders' capacity to deliver. During this year, startups have direct contact with the relevant business units inside Orange, they get access to the newest technologies that can help them improve their products and they benefit from our colleagues relevant expertise when they need it. We also have a network of co-working spaces in the most important cities in the country, where startups get free office and meeting space for the acceleration period.
Besides this, we work with startups, whose products serve our internal needs or whose technology is integrated within our core products. In these cases, we pay for the services like regular clients and we add all the other benefits of early access to technology, mentoring and exposure, in order to support the startup in improving its product & business.
Does the Orange Fab or any other startup program within Orange feature funding? Are the PoCs with Orange paid (in case there are such, and not PoCs with clients of Orange)?
We have a total budget of about €300k per year to support costs for pilot projects for clients, relevant product enhancements, and promotion activities. The program doesn't require startups to give up equity and we offer no direct investment. For startups that are looking for angel or VC money, we have good ties with the relevant actors in Romania to make recommendations. From the Series A level, our startups can address Orange Digital Ventures – the Orange group's VC company.
What is the hardest part of making a corporation and startups speak the same language and actually work together?
The first thing is indeed to get them to speak the same language and get to know each other. There are common misconceptions that the one "side" has about the other, that need to be addressed with patience. The "Young & inexperienced entrepreneurs" we work with are sometimes 40 year-olds with impressive professional backgrounds. "Huge corporate resources, money, people, time, etc." are actually limited and must always be accounted for, with results in business. 
The second very important part is setting correct expectations for both sides. Corporation means processes, levels of decision making, and even the simplest way to move the needle takes days or weeks. On the other hand, asking startups to comply with all the corporate guidelines will usually be a deal-breaker. Putting tons of paperwork before doing any actual client testing might waste a startup's time, if not even kill the company. 
This brings us to the third and most important thing, in my opinion. There's an important middle-ground to be found, between agility and procedure-legal-safety. And for this you sometimes need to change corporate processes, find business lines that are easier to disrupt than others. This way you get going and learn along the way. In order to do any of the sort, the one mandatory thing any kind of corporate – startup collaboration program needs is support from top-level management. Or even better, a group-level commitment, as we have with Orange Fab. 
Which is the biggest success story of Orange Fab in Romania?
For a business development program, the most important KPI is revenue. The startups in Orange Fab are an important differentiator for our colleagues in B2B sales that get to address new clients or keep loyal customers close with innovative products. We've recently started working with startups whose products improve our own processes and online presence, results that might be easier to compute and disclose. 
An obvious case of success for us is launching new core Orange products that are already used by startups in Orange Fab. In 2018, we launched the LTE-M network nation-wide in Romania (a special type of connectivity that supports IoT projects). At the date we launched, an Orange Fab Romania start-up BOX2M (that offers energy efficiency IoT solutions for companies) had already adapted their equipment to use LTE-M and we were able to showcase that. 
Just recently, we launched the Orange Flexible Engine public cloud platform in Romania. At the launch event, we showcased the platform with Agricloud – a startup who recently joined our program that collects images by flying over vineyards with drones, with heavy data processing in the cloud and that benefits from special image processing features embedded in the Flexible Engine cloud solution.
And for me personally, the ultimate "KPI" is when founders I work with in the program introduce us to new founders, recommending them to join us.
Are there any fails? How does Orange get along with the idea of failed corporate-startup relationship?
By positioning the program as "a way to test business partnerships" from the beginning, failing is a valid, accepted option. We're still in the learning and adapting period inside the company. We've had products that didn't sell well in our setup and thus the return on the time invested, both from Orange employees and the startup, is negative. We learn from these experiences and try to compensate the startup for their time with exposure to relevant people or events.  
What is the human resource and expertise capacity a corporation like Orange needs to run a startup program? Is a separate team, a partner, or a separate legal entity needed?
I think this is very specific to each organisation. In the world-wide Orange Fab network we have both dedicated teams or completely separate legal entities. In Romania, Orange Fab is a program run by the Development & Innovation team, in the Technology department. We work closely with colleagues in many other departments, who guide the startups in their specific business units. Plus, we have trusted partners in local entrepreneurial communities who support us in finding the best startups and who we support in educating and raising the next generation of innovators.
Tickets for How to Web Are still available in the next two days here.