Future of work
Cowork7/24: The Startup That Aims To Make Coworking Spaces The Location Of Choice For Digital Nomads And Freelancers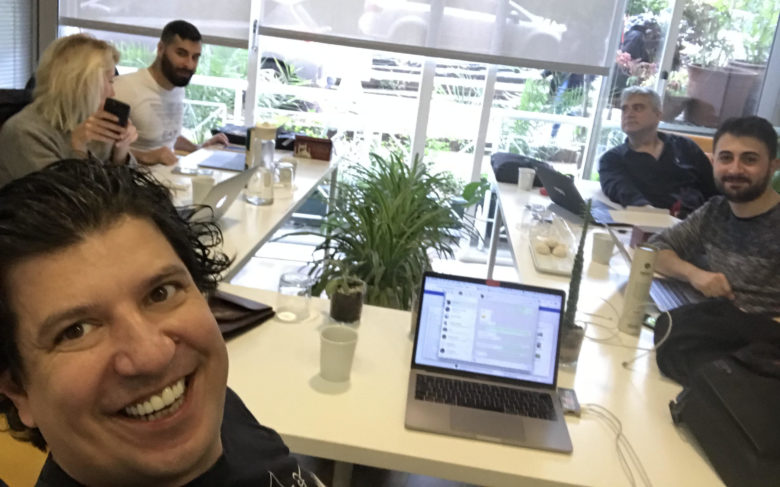 Nowadays, remote work is quickly becoming one of the most desired employee benefits a company can offer and the number of digital nomad freelancers increases by the minute. While home remains the most common location of choice for the majority of location-independent workers, maybe more surprisingly one would find coffee shops in second place. At the same time, over 2000 new coworking spaces are being open worldwide every year with the current total standing at about 19k, many of which are rarely 100% occupied. 
At the 2019 edition of Betapitch Sofia, Cowork7/24, a startup based in both Istanbul and Sofia, presented a so-called 'Coworking Pass', a potential solution to this mismatch. Back then the company founder Serkan Kurtulus explained that many remote workers still think that coworking spaces are expensive and it takes too much hassle to get in and out of one. So, in what seems a twist on WeWork's one membership – free and easy access to all WeWork locations, Cowork7/24 stands for one mobile pass – free and easy access to all the available co-working spaces in a city or region. This is to give digital nomads and freelancers the opportunity to take advantage of the community, fast internet, and limitless coffee, and provide co-working spaces with a channel to fill in their otherwise unused capacity.
Results so far and what's next
Cowork7/24 launched in Budapest earlier this year and it has about 150 passes sold so far. Sofia is next on the list, with more major Eastern European cities to follow. However, it's the booking functionality of Cowork 7/24 that has attracted more traction to date with over 4200 registered users who can choose to book from more than 400 coworking spaces in 30 cities.
"With the Coworking Passes, we are reimagining the 'Cities as Coworking Spaces'. It's like we are creating one giant virtual coworking space with physical desks present in real coworking spaces, cafes, hotels across the city – accessible with our app without having to pay any extra fees there. After covering every major city in Eastern Europe, we'd like to expand the coverage of our multi-city Coworking Pass made for the digital nomads who never spent too much time in one country. I expect we will reach around 200 recurring Coworking Passes monthly in every city," tells us Kurtulus.