STARTUPS
Croatian-founded Fonoa secures $20.5M investment for its tax automation platform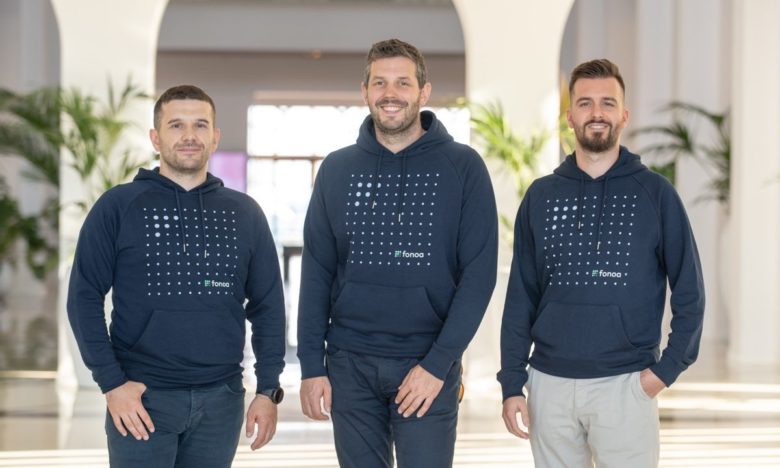 Fonoa, the solution to tax pain points that come from selling goods, content or services globally, recently raised $20.5 million in a Series A round, backed by Index Ventures, OMERS Ventures, FJ Labs, Moving Capital, and others.
Among the angel investors are also Gautam Gupta, former COO and CFO at Opendoor and Uber; Kevin Hartz, co-founder of Eventbrite; Prabir Adarkar, CFO at Doordash; Carlos Gonzalez-Cadenas, partner at Index Ventures and former COO of GoCardless; and Allison Barr Allen, COO of Fast. The company will use the new investment to expand internationally.
"The Fonoa team has built a brilliant platform that solves [the tax] problem elegantly, providing a streamlined solution to enable businesses to operate and grow across the world," said Jambu Palaniappan, managing partner at OMERS Ventures.
Fonoa is on a mission to eliminate the manual work when dealing with taxes on online transactions so businesses could focus on growth instead of paperwork.
The company helps digital companies such as Lime, Uber, Teachable, GoStudent, and Zoom to determine and calculate taxes they should collect on their internet sales. Founded by three ex-Uber alumni — Davor Tremac, Filip Sturman, and Ivan Ivankovic, Fonoa's APIs "easily" integrate with a customer's existing data so they don't have to spend hours figuring out tax matters manually.
The founders experienced firsthand how difficult it is to correctly calculate and report taxes to authorities throughout the world. So they set about developing technology that would automate taxes for the entire internet economy. The Fonoa platform provides information for sales tax, VAT, and GST, helps generate invoicing and offers detailed reporting.
Just two years after its launch, the startup has surpassed 300 million tax transactions per year, reports TechCrunch. Based in Ireland, Dublin, Fonoa has a team of 60 professionals distributed across 15 countries in Europe, the US, and Asia.
"In the digital world, businesses and customers transact on a global scale. Country borders are no longer a limiting factor, and technology drives global trade at an ever-increasing speed. Combined with the increased scrutiny by regulators, dealing with tax matters in a more automated and trusted way has become an ever-more pressing issue," says founder and CEO Davor Tremac.