Crowdfunding: E-Payment Company Paysera Wants to Get Small Individual Investors on Board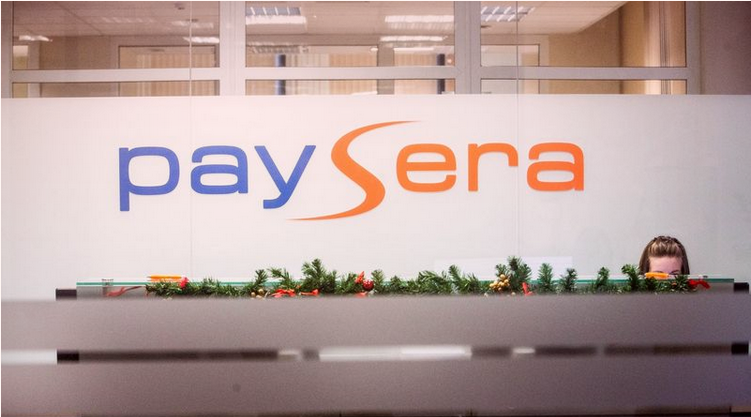 The Lithuanian e-payment company Paysera, mostly known through its low-price money transfer products, has chosen an alternative strategy to back its further development and is launching a security token offering (STO) campaign on April 30. The desired destination for the company is to be the next international digital bank.
To pave its way towards this goal Paysera wants to raise €2.5M within three weeks through the crowdfunding platform Desico.io. The company is on the lookout for small individual investors. It aims to allow its community and clients to contribute to Paysera further business development and also profit. This is the first time the 15 years old company opens up towards external investors.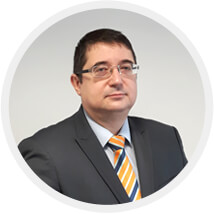 "Fundraising itself is not the ultimate idea of this project. The individual contribution of each investor to the development of the company is what actually matters.  When the result of the investment depends on the investors themselves, they tend to be more personally engaged with the performance of the company, and also motivated to spread the word about Paysera within their circle of friends and partners," explains Martin Bogdanov, CEO of Paysera Bulgaria.
By investing in the crowdfunding campaign, backers will be granted up to 10% from new clients of licensed Paysera companies in the next two years. The crowdfunding campaign is also part of the company's strategy to further grow its customer and brands ambassadors base. Currently, Paysera has over 400K individual clients in 184 countries.
Preparing to be a digital bank
A part of the raised funds Paysera aims to invest in its partner Paysera Bulgaria (founded in 2016), which is set to apply for an e-money license. As a result, the Bulgarian company should be able to expand its portfolio with payment initiation services, account information service, as well as a fully functional equivalent of a current account. In a recent interview, Bogdanov told Trending Topics that in 2019 the company aims to actively promote some lesser-known services like mobile payments via QR codes, introduce a Bulgarian IBAN and allow users to pay utility bills through the platform.
The fresh capital will also support the development of a Romanian office of Paysera, managed through the Bulgarian subsidiary.
Another part of the funds will be invested in the Lithuanian company and the obtainment of a banking license.  This according to the management would be an opportunity for more cooperation with banks, but also new payment platforms.  As of today, the company specialized in money transfers and e-payments for both individual clients and SMEs with international businesses.  Paysera's strongest markets, where it also has local offices are Lithuania, Estonia, Latvia, Poland, UK, Bulgaria, and Romania. Last year a total volume of €3.9B went through the platform and resulted in €9.6M of revenue and €1.9M profit for Paysera. 
Despite the continuous growth (42% increase of the client base in 2018), Paysera's ambitions go beyond the further penetration of the current niches. The company aims to eventually position itself as an international digital bank.
The campaign in facts
To be able to reach these milestones, however, Paysera would need to either raise external funds or to grow its customer base. The company prepares to try to hit two birds with one stone.
Crowdfunding campaigns are a typical fundraising instrument for consumer-oriented startups. For instance, back in 2016, the fintech unicorn Revolut raised £1.01M from crowd investors via Crowdcube, only a year after the company was founded, and at the same time as Balderton Capital and Index Ventures, the leading venture capital firms, made investments.
Despite being an established 15-year-old e-money company, Paysera has also chosen the alternative method and is even trying it out on the relatively new platform Desico.io (this will be the first security token offering on it). 
Although Paysera offers returns for its investors, it's actually not looking for backers with short cash-out perspectives, but for long-term ambassadors who will help the growth of the customer base. 
| | |
| --- | --- |
| target | €2.5M |
| timing | April 30 – May 21 |
| eligibility | individuals with Paysera accounts |
| token type | profit sharing |
| minimum investment | €100, no upper limit |
| projection ROI | 14% in 2019; 32% in 2020; 171% in 2024 (based on the Desico calculator) |
The campaign is set strictly at €2.5M. In the case it's not reached, the investors will get back their money. If the target is exceeded the larger investors will be excluded, the company explains. In case of a successful STO campaign, the payouts to investors will be calculated based on gross profit generated by newly registered clients within two years after the client registration date.
Whether Paysera will be able to gain the trust of its community and find new partners, remains to be seen in the next three weeks.
More:
Detailed information about the campaign can be found at the crowdfunding platform Desico.io
An informational event "Investors' Day" will be held on May 7, at 19:00 in Sense Hotel, Rooftop Bar.
*Desico is a crowdfunding platform, managed by UAB 'Finansų bitė verslui'

Note: The information contained in our publications is not, and should not be read as, an offer or recommendation to buy or sell or a solicitation of an offer or recommendation to buy or sell any securities.