interview
Dan Mihaescu: Most Of The Early Stage Companies In Romania Are Designed For The Local and Regional Market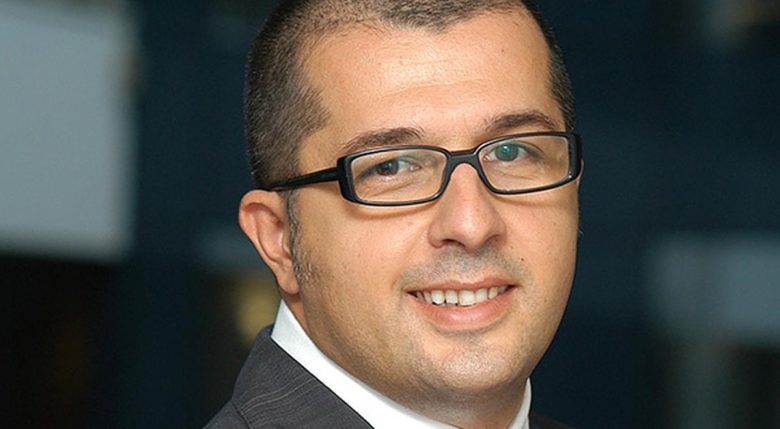 Trending Topics has started a series of interviews with venture capital, private equity, and angel investors from Bulgaria and Eastern Europe, to better understand their mindset, strategies, and put together a well-rounded picture of the industry as it is today.
What does the Romanian startup ecosystem look like? Is it well ahead of the Bulgarian or on the contrary? Are there any other big success stories besides unicorn UiPath? Is the available venture capital proportional to the country's size? Well, some of the answers might surprise you.
We reached out to Dan Mihaescu, the founder and Managing Director of GapMinder Venture Partners. GapMinder is one of the largest and most active VCs in Romania at the moment with an investment capacity of €40m and already 30 companies on its portfolio. In the past 18 months, since the launch of the fund, Mihaescu and his team have reviewed over 600 companies, and have drawn some conclusions.
Mihaescu himself comes from a corporate background and was an angel investor for a while before raising the fund.  He brings along his experience as CEO in IT&C sector and has been part of multiple M&A missions. At a point, he was also part of the executive board of Microsoft Romania, after running the DX Team responsible for Start-ups. To our knowledge, Mihaescu is one of the well-known investors in Romania and has been part of the ecosystem since its early days. He is also the co-founder of INSEAD Alumni Romania Start-up & Investment Club. 
And here's what we learned from him:
What led you to the VC industry?
Dan Mihaescu: I started investing in startups some six years ago when the Romanian ecosystem was not so developed. Before raising the fund, I was an angel investor and pursued a corporate career, where I did a lot of M&A throughout the CEE region, mainly in the telecom sector. For a while, I was at Microsoft, responsible for DX unit which was building the relationships with startups and accelerators, as well as ISVs and communities of developers. Basically, my profile is a mix of a lot of operational experience, a lot of M&A and private equity. Along the way, I learned what it means to be investing someone's money and working to return them. I have to say there's quite a lot of responsibility. At some point, I started going to different courses related to private equity and VC, out of which the Harvard one is the most significant. I'm just a normal guy who likes to invest in startups, enjoys technology and new business models. The VC industry was a logical step in my and my partners' professional development. GapMinder is a fund started by a group of friends. We all like to move in this environment, it's very fresh and young.
Young? A recent study said that actually the median age of successful entrepreneurs is a bit over 40.
Well, when saying young I mean more the culture and the mindset than the age itself. Indeed, when you take a look at our portfolio – most of the founders are 35+ and the top performers are around 42-45. 
How many angel investments have you done?
Eight in the course of five years. I stopped investing as an angel after we raised the fund. 
What is the current status of GapMinder and its portfolio?
GapMinder is our first investment fund. The size is €40.2m and it's 55% backed by the European Investment Fund, the rest of the LPs are mostly institutional investors, with a very few private investors and family offices. In the past year and a half, we invested around €7m in 30 ventures. We actually have two buckets – the acceleration, where we invest smaller tickets of up to €200k, and the Seed/ Series A bucket where we invest up to €6m in our champions. So far, we've backed 22 companies in the acceleration phase, and another eight through the seed vehicle.
We recently published an interview with an investor who used to be in the acceleration funding space and said that he would never repeat what he did – invest in 115 companies in three years. We also hear in the ecosystem that spreading acceleration investment to too many companies is not a stable structure. In this regard, in how many acceleration phase companies are you planning to invest? 
We plan to invest in 30-50 companies in the acceleration phase.

Is it too early to talk about the performance of the companies in the portfolio?
Yes, it is. We have some companies that received seed funding from other funds after we backed them through the acceleration track. There are few companies finalizing their Series A rounds too in next months. This is more or less what has happened over the past 18 months since we started investing.
What is your investment philosophy and what's your thesis?
We invest in Seed and Series A startups born in Romania with ambitions to scale up globally, focusing on b2b deep tech and SaaS  software and services. Efficiently recruit locally, scale up globally and exiting to global key players. Technically, we are limited to investments in legal entities in Romania. Consumer companies are not our main focus, because they are facing small and fragmented markets in the CEE. If you look at the success stories from Central Europe, you see that most of them are b2b companies.
What is the return you expect from the fund?
We aim for a minimum of 3-4 times return to our investors. But again, it's too early to say.
How do you think the VC industry and the startup ecosystem has developed over the past five years? And what is the current situation?
Five years ago, there were only two regional funds that were looking at Romania, each of them having either a local partner or an investment director in Romania. The first one to mention is Catalyst, a  fund of €15m backed by JEREMIE and operated by 3TS. The other one was EarlyBird. Back then they were the only active players on the market. There were also 10-12 angel investors at the time. 

Today, it's a bit different. There are again the 3TS, us, another €22m fund that just launched, and there are several syndicates of angel investors in the range of €500k to €1m. EarlyBird also has a second fund – the Digital East Fund II which is focused on Series A and Series B.
There are now around 40 angel investors throughout Romania, and around 20 of them are more active. On average they put around €10k-€15k and syndicated they invest up to €200k. I think angel investors are absolutely crucial, and without them, the ecosystem is very weak.
How big and mature is the local startup ecosystem and does it have an explicit profile in some verticals?
Since we started 18 months ago, we've reviewed around 500 startups from Romania. As we run also a typical acceleration program called the Techcelerator, we meet a lot of the early-stage players. Many of these 500 startups, however, were not ready to talk to investors. In the seed stage, we've reviewed around 120 companies. To sum up, in the past years while the VC capital was lacking over here, the energy has accumulated. We estimate there are around 2000 startups in Romania currently.
Regarding profile, we do see certain trends. Romania is traditionally strong in the area of cybersecurity, machine learning, automation. There's a great environment for machine learning research and development thanks to the universities and the outsourcing companies. 
Then, of course, there are emerging fintech companies that try to compete on the European level. There's also a large number of online retailers and marketplaces, tools for this type of business, etc. They are however not our main focus, and the market is rather populated.
Which are the markets Romanian startups are targeting – local, European, global?
More than 50% of the domestic startups are focused on Romania and the surrounding markets. In the acceleration phase, we see a lot of companies like this. In the seed phase, the companies come to us with business plans to grow at least on a European level.
What could be improved in the local innovation ecosystem? Are there any challenges?
This is a huge topic. Before speaking about mindset and attitude, we need to talk about the education system. Second, we need to see more entrepreneurs who exit and turn into active investors, who also support the companies with knowledge. Third, we need some facilities for angel investors. Forth, some changes in the legislation allowing different classes of shares would be a great step forward. 
Are there any governmental initiatives in Romania that support the development of the local ecosystem?
There are some grant programs for early-stage startups that are aimed at developing technologies and products. They cover the R&D phase of developing a product in practical cases. However, it will need time to see them emerging from these programs and managing to transform their purely technological products into real businesses. 
Which are the most significant success stories of the Romanian ecosystem?
There are a lot. Some examples are UiPath, BitDefender, UberVu, LiveRail, MavenHut, Sumify, Rav Antivirus, FintechOS, TypingDNA, SmartDreamers, 123ContactForm.
Can you compare the Romanian ecosystem to any other ecosystem in the region? 
It's a very young ecosystem. Romania is an excellent pool of talent, it's the second-largest pool of talent in CEE after Poland. In Poland there are around 180k software engineers, in Romania, there are around 110-115k software developers. In terms of available capital, however, it's not like Poland – where there are 63 investment funds of €20m each built within three years and getting overloaded. Romania is not there. We have just several funds. Probably there will be another four funds next year. 
Read also:
Enis Hulli, 500 Startups Istanbul: In SEE And Turkey, B2C Startups Are Usually Designed For The Local Markets, B2B Ones Go Global
Apostolos Apostolakis, VentureFriends: Five Years Ago In Greece There Was More Funding Than Eligible Entrepreneurs To Claim It. There's Balance Today.
+ Nikola Stojanow, AE Ventures: here Are A Lot Of Ways To Get A Project Funded In Eastern Europe, But There Is No Consistent Mentoring