interview
Apostolos Apostolakis: Five Years Ago In Greece There Was More Funding Than Eligible Entrepreneurs To Claim It. There's Balance Today.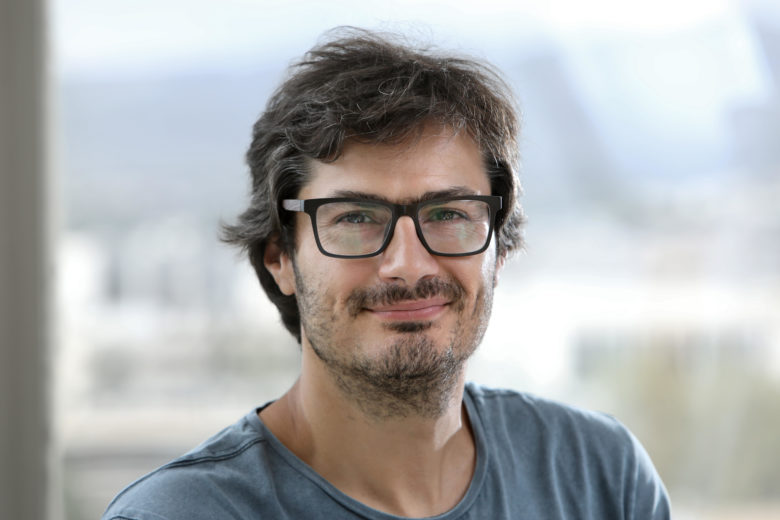 Trending Topics has started a series of interviews with venture capital, private equity, and angel investors from Bulgaria and Eastern Europe, to better understand their mindset, strategies, and put together a well-rounded picture of the industry as it is today. 
What does the Greek startup ecosystem look like? What is its profile? How has it evolved in the past years? Which are the success stories? Who are the investors there? How does the Greek venture capital industry work? Realizing we don't know much about the neighbour startup scene, we reached out to one of its first angel investors and the founder of the first private VC fund over there – Apostolos Apostolakis from VentureFriends.
Apostolakis is a civil engineer, who switched to an entrepreneur, then became an investor. He started his career at the Boston Consulting Group where he spent two years consulting businesses, before getting in touch with the startup world in the late 90s and staying there till today.  On his entrepreneurial path, he has co-founded companies like e-shop.gr, Openfund, e-food, Doctoranytime. As a founder, he has one €10M+ exit on his track record. Since 2010 he has invested – as a business angel and later on as fund manager, in 40+ ventures, some of which have scaled globally already. For instance, Blueground, a company that he found during his time as a business angel, and then channeled to the fund, has so far attracted close to $30M from international investors. 
In 2016 VentureFriends was launched as the first 100% private investment fund in Greece, last year Apostolakis and his partners raised a second fund of €50m with the support of the European Investment Fund (EIF), and half of it is already invested.
Here's what else we learned about him and the Greek startup and venture capital ecosystem:
Trending Topics: What led you to the VC industry?
Apostolos Apostolakis: For me, it was a step by step process that brought me naturally to what I am doing today.  I began my studies as a civil engineer but I soon realized that I had a strong entrepreneurial drive and what I really enjoyed was business: I always wanted to start something on my own. Then after the suggestion of 2 classmates, also civil engineers, I dived intoe-commerce and joined them to co-found the first e-commerce business in Greece back in 1998. This was the first pivotal moment that exposed me to the world of internet and tech. My first entrepreneurial effort was a very interesting and painful one. E-shop.gr quickly became a large company but the Greek crisis gave us an abrupt landing in 2011 as the company fought for survival.  I learnt the hard way the difficulties of entrepreneurship but at least the company survived after a restructuring. From rags to riches and back to rags stories induced me to work even harder to rebound and in the following years I cofounded e-food – a food delivery marketplace, doctoranytime,  – a doctor-patient marketplace in Greece and Belgium, and became an early investor and member of the board at Beat, a taxi-hailing service in Greece and LATAM. . In that period, I started looking at angel investments so between 2010 and 2014 I was something between an entrepreneur and an angel investor and then gradually transitioned to a full-time investor. The sale of e-food to Delivery Hero in 2015 was another pivotal moment for me but also a significant event for the Greek ecosystem. It was proof that startups can deliver returns for entrepreneurs and investors and allowed us to fundraise for the first private fund in Greece.
That was how VentureFriends was built. George, a friend of mine and angel investor, and I fundraised and managed to raise €20M for our first fund. At that time, there were four other investment funds in Greece, backed by the European Investment Fund (EIF) but were near the end of their investment period, so the timing was great for the Greek startup ecosystem. 
Shortly after this, you raised another fund.
Two years later in 2018, we raised VentureFriends 2 which is a €50M fund, and at that time we were happy to have EIF as an anchor investor. We raised the second fund with a higher level of ambition and conviction because, during our first years, we met amazing founders and companies that we really wanted to continue supporting to a larger extent. The clearest example of such a company was Blueground. Blueground became another pivotal moment for us because it forced us to stretch and increase our size for both our funds. Our strong desire to support the company was further strengthened due to the investment landscape in our region that was not conducive at the time. We had to double down and invest more than what a typical Seed fund allocates in a single investment. We have invested around €12M from both funds, almost 20% of our total assets under management. This decision was driven both from the need to support when investment capital was not available to us and mainly from our conviction in the opportunity.
+++ Greek real estate startup Blueground raises another $20m +++
What does it mean to be a full-time angel investor?
It means that you are constantly meeting with entrepreneurs, but you don't have a team. At the time, I was doing it together with a friend, who later became our first associate in VentureFriends. We were investing small tickets and helping entrepreneurs through our network. I realized that this was not enough to support a vivid ecosystem, so we decided to raise a fund and scale the effort.

How many investments do you have on your angel portfolio?
Between 2010 and 2015 I did more than 30 investments in Europe and the US. Some of those investments were also the first investments of VentureFriends. For example, I was an angel investor in Blueground, Instashop, Douleutaras and other startups. 
And how has VentureFriends been doing? How are the companies performing, in how many companies have you invested, are there any exits?
As you know, exits take some time but we already have companies that are exhibiting strong international traction and have high potential. We actually had one exit: AdEspresso (an adtech company helping with social media management) which was sold to Canadian Hootsuite. 
Through both funds, in the last three and a half years we've done 30 investments in total. Some of the companies that have already scaled in Europe and the US, and for which we have very high expectations are apart from Blueground, WelcomePickups , Stasher, Spotawheel and Plum. There are many other companies that have traction but are still at a Seed stage and need more time to prove they can scale. We also have 2 great companies that are doing very well being category leaders in the Middle East: Instashop and Justmop.
What's the return you expect to achieve?
Even though it is early to say, we expect that we will be able to return the fund four times.
Who are your LPs?
We have around 50 different LPs including EIF and EIB while our investors are, as expected, family offices and high-net-worth individuals. Most investors are Greek-based but we also have investors from the Middle East, the US (some Greek-Americans), the UK, and China. We have some investors who are tech founders but most are active in other more traditional sectors like industrial production, tourism, and shipping.
What's your investment philosophy and strategy?
Our philosophy revolves around our values: fairness, transparency and meritocracy. We want to have honest and transparent relationships with our founders. We share with them our objectives as a VC fund, listen to their expectations and vision and find common ground. Additionally, being entrepreneurial-minded we are attentive and respectful towards founders because we know from experience what it means to be an entrepreneur and empathize with the struggle to build a globally competitive company.
In terms of strategy, we are looking for great founders and for startups that look to solve tangible problems. Consumer and Saas are our two main topics. We particularly like Proptech, traveltech and fintech startups and we have already accumulated knowledge in those sectors. We appreciate consumer and SMB because companies in those spaces can develop faster as you don't need to wait long sales cycles inherent to enterprise customers. I guess we are a bit impatient (laughs). 

In terms of deal flow we get a lot of inbound and through suggestions from founders who have worked with us. We are working hard with our founders to be a valuable, honest and supporting partner. Because of our work, we believe we have built a positive reputation that helps drive interest for founders to work with us. On top of that we also receive suggestions for co-investment and choose to work with other European VC funds we respect.
What are the metrics you are looking at when deciding whether to invest in a company?
It's a bit complex to put it all in metrics and sometimes investing early stage can be a matter of art or feeling, which means accumulated experience. Having said that, we clearly look at the ability of the founder to "sell". By that I mean the ability of the founder to articulate and communicate clearly and in a succinct way to describe the vision and overall plan. 
Since we invest when there is a product and some first traction we also look at the KPIs related to revenues/monthly growth and customer happiness. Therefore, we look at retention, repeat rate and organic demand which are proxies for expected product desirability and stickiness. And ideally, we want to see some defensibility going forward. We'd like to see how a company can build a moat – network effects, economies of scale, etc.in order to be able to protect its market share and margins in future.
How is a B2B and B2C investment different?
B2B could mean selling to small companies or enterprises, and these are two different cases. If you are selling to small companies you can do content marketing, AdWords and direct marketing and quickly drive sales. Whereas with enterprises, the process is longer because it includes meetings, feedback rounds, product improvements. In B2C and Saas once you have the product you can start selling the next day and have customers right away. 
What is the Greek ecosystem like? I'd guess there is a lot of traveltech and agritech, but this is probably just my stereotype.
We should have had such a focus. Welcomepickups and Stasher from our portfolio are in the traveltech domain, and so are other promising companies like SyncBnB or ferryhopper. So we do have travel tech companies in Greece but we could certainly have had more. Given the size of Greece, one would not expect the country to be generating consumer startups. However, Greece is a small market, but not too small – so it's a decent testing ground for consumer products. After all Blueground, Beat, Welcomepickups and Spotawheel, which are successful international consumer companies started here in Athens. As a founder you can start in Greece, and soon after you validate your assumptions you should be able to venture internationally. Having said that we also have quite a few globally successful b2b companies like Epignosis, which is a service helping companies set up internal training tools and Workable that helps with management of job applications or Pollfish that helps with online surveys and market research or Marinetraffic, which provides seat traffic data.
Which are the biggest success stories from the startup ecosystem in Greece? Are there any well known significant exits?
There have been some significant exits in Greece like Taxibeat, e-travel, e-food and recently Innoetics. Innoetics is an interesting one as they spun-off the Institute of Language and Speech Processing of 'Athena' Research Center, developed text to speech technology and were acquired by Samsung in 2017. I think the company was sold for around €40M. 
The main exits in Greece up to now have been at valuations around €50M and that by itself doesn't raise eyebrows. However, there are several companies that are very promising and have already attained much higher valuations. Blueground, Workable and Epignosis, are already valued at over €100M and there are many other companies on their way to those levels. 

What was the Greek ecosystem like five years ago?
It was much smaller with few ambitious founders and less available funding. At the time there were four VC funds, but there weren't as many highly ambitious founders so actually there was more funding than eligible entrepreneurs to claim it. Currently, there are at least 20-30 promising companies. Today we have six funds with a total size of €250M, to a large extent financed through the EIF, therefore, there is a good balance between funding and startups.
Overall I am very optimistic about the prospects of the ecosystem. In the next five years, I expect to see at least ten significant success stories. Any company generating annual international revenue of over €10M could be defined as successful. 
What about the VC industry itself. Who are the people who drive this industry in Greece? What kind of backgrounds do they come from?
What I see is that most people on the investment side don't have an entrepreneurial background. So right now, in most of the funds in Greece, the managers don't have this relevant experience and understanding. This is something that needs to change in the VC industry, not just in Greece, it has been an issue throughout the whole of Europe. Investment managers who don't have experience as entrepreneurs often do not empathize with founders, their stress levels, the sense of urgency,as well as the way things take place in startups. And this needs to change and I believe it will change as more founders exit their ventures successfully and become investors. 
In Bulgaria, we usually outline our engineering talent as the USP of the local ecosystem. What's the USP of Greece?
We also have strong engineers in Greece but our USP is that many Greeks are cosmopolitan and well versed. Many Greeks have studied and lived abroad. There's a lot of international experience concentrated here, which also translates to openness: We are mobile and extroverted. So we do have engineering talent but I'd definitely say that culture is our advantage and gradually we are also building the ambition part reinforced by successful cases.
What are the challenges of the local ecosystem?
We need to collaborate more and strengthen the ecosystem by involving more stakeholders – founders, investors, mentors, business angels, so that we can spread this collective understanding and knowledge. We need everybody to realize that the startup ecosystem offers great career paths and is a source of wealth creation for society and individuals.
One challenge is that people are very risk-averse and only now they are starting to consider joining a startup as a promising career opportunity. The more successes the more people will realize the huge opportunity provided by tech companies.
Are there supportive government initiatives?
Apart from the financing that flew into the funds, unfortunately, there are no such initiatives. One area, for instance, where a lot could be done, is the cost of social security in Greece. It's too high and this is problematic for startups when they need to hire and properly compensate their first employees.
Read also: