tech events
DEV.BG: The First Six Digit Investment For The Tech Events Company And Using The Coronavirus Situation As A Growth Opportunity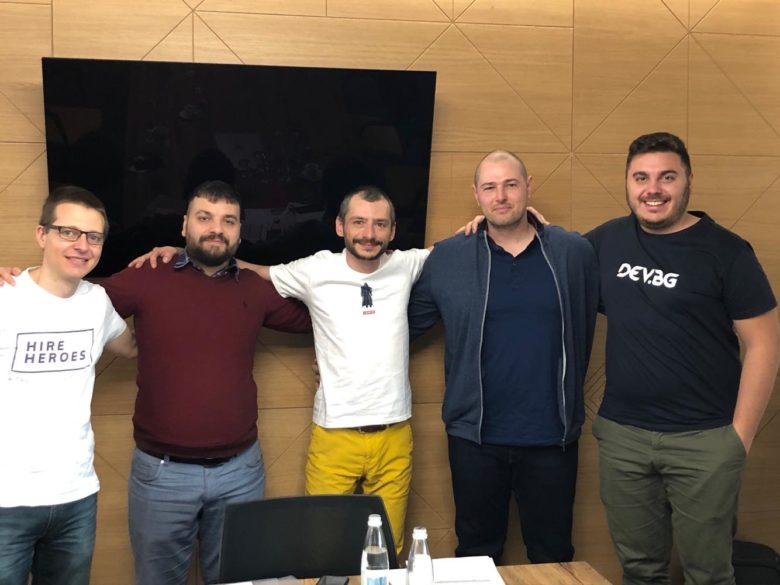 It hasn't been a week since the biggest tech events platform in Bulgaria – DEV.BG announced its first significant round of investment, and there are already new developments for the company. 
Last week, DEV.BG announced a €200K backing from the hosting innovator SiteGround, which enters the venture a minority stakeholder with a 10% stake. The DEV.BG partners Ivaylo Hristov and Svetoslav Dimov will use the new capital to further develop the business of the events platform, the online community around it, and one of its spin-off products for high-end job consultancy – Hire Heroes. 
Now, another interesting development comes around. Due to the spread of coronavirus and the ban of large public events in Bulgaria as part of the prevention, the founders are moving the events for the next months online. Why is that a thing? Mainly because it's an opportunity for the company to use the situation for its benefit and accelerate on a larger market – also abroad. "Indeed, we've been preparing for such an outcome since January. All 15 events for March and probably for the next months will be online in the form of webinars, and some of them – instead in Bulgarian, as they are traditionally designed, will be held in English. This is an opportunity for us to reach out to a more international audience," explains Ivaylo Hristov. 
Although the two events – the investment and the decision to move its events to the online space, are not related, their overlapping may indeed help the company make its next big leap. Not least, using the changing circumstances wisely and looking at them as an acceleration opportunity, is exactly what Silicon Valley VC Sequoia Capital advised founders in its note last week, and it seems that Hristov and Dimov are doing exactly this.
When life gives you lemons, make lemonade
"On average, the audience of each of our monthly events is around 80 people. Moving them online will give us the opportunity to increase the number of participants. I expect that with the right marketing we could reach up to 1000 people with a single webinar," shares Hristov. 
Established in 2016, DEV.BG claims to be the biggest online community for software developers and tech people, which monthly organizes 15 different topical events around software development and different languages, product development, IT management and operations, and also technology entrepreneurship. DEV.BG also organizes an annual conference for tech people on more broad topics like soft skills, mindset, and self-management. The online community counts around 20K members, according to the founders. It all was originally started with the idea to enhance the tech ecosystem in Bulgaria and bring know-how to IT specialists and talents. The whole project has so far been bootstrapped with the exception of an initial €50K investment from Hristov's former business partners at Komfo, an IT company he exited in 2018. "Although we've always been cash-flow positive and we've invested everything into the further development of DEV.BG, we've always dealt with small amounts of money. Now we have the opportunity to be a bit bolder in experimenting and investing in marketing," explains Hristov. DEV.BG makes money through employer branding for tech companies through positioning them in front of its community – both online and offline. According to the last available reports, in 2018, the company has a turnover of €127K and a profit of €20K. 
With no further investment and with a team of 10 people, in 2019, the company also managed to launch a new product – high-end job consultancy for senior tech talent called Hire Heroes. The idea of the service is that around 50 selected IT specialists in senor positions help other senor specialists in the field with advice for a potential career switch. In case of hire, the consultant or "hero" receives a flat commission of €1.5K.
The new investor and the ecosystem mindset
Indeed, the new funding from SiteGround will be used exactly to boost Hire Heroes and add more products to the portfolio, e.g. an IT specialized job board that's on the agenda for later this year. "We've been looking for the right investor fit since last summer, and are happy that SiteGround is joining us and will share their know-how and experience in business development and help us bring the business to the next level. We might have indeed caught the last train, as it seems that due to the coronavirus crisis investments may be cut in the next months," says Hristov. 
"At SiteGround, we believe in the active and motivated people who are making the changes they would like to see. Dev.bg is an example of such an initiative, not only because of its creators, who work proactively to develop the IT environment in Bulgaria but because it enables anyone with a technical focus to upgrade their knowledge and skills through the community they create with their events. As a company that is heavily involved in the care of our team and our environment, it is important for us to contribute to the technology community in Bulgaria," comments for Trending Topics Tenko Nikolov, CEO of SiteGround. As the business of DEV.BG is not a highly scalable tech venture but has a rather traditional business model, Hristov himself doesn't expect DEV.Bg to turn into a unicorn. Yet, he believes the business has a lot of growth potential and is definitely important for the local tech ecosystem, and that is something aligned with the vision of the new investors. "Besides events, the platform dev.bg includes many more plans for development, and we are happy to be able to contribute for their realization," says Nikolov.