heads up
Here's What Sequoia, One Of The Most Influential VC Firms In The Valley, Advises Founders In Times Of Coronavirus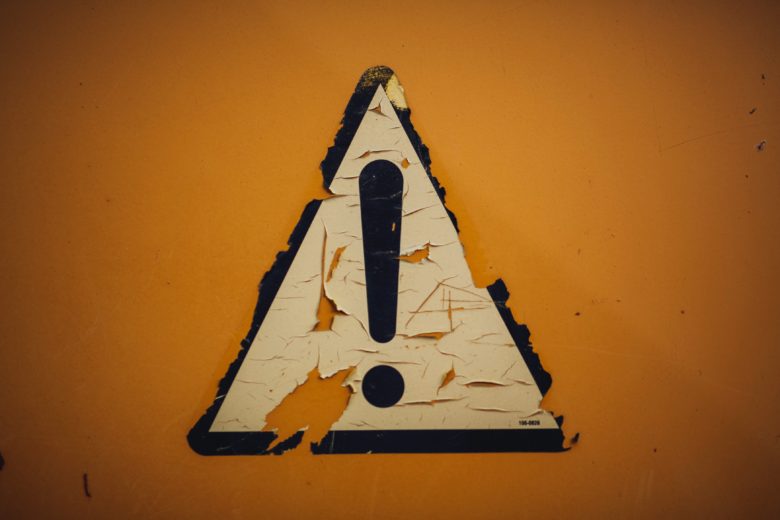 Coronavirus, also known, as COVID-19 is casting its shadow over millions of private, but also business plans. While citizens of countries where the disease has spread are concerned about their survival, panicking (even fighting for toilet paper in Australia), the mass coronavirus hysteria might have a several-quarters-long impact on businesses, even on tech and digitally enhanced ones, warns one of the most important Silicon Valley VCs Sequoia Capital. In a note, sent to its portfolio founders and CEOs, the fund calls COVID-19 "The Black Swan of 2020" and gives some advice on dealing with the situation of the growing global panic.
DEFINITIONBOX

"A black swan is an unpredictable event that is beyond what is normally expected of a situation and has potentially severe consequences." – Investopedia.
"Unfortunately, the presence of Sequoia in many regions of the world gives us first-hand knowledge of the effects of the coronavirus on global business," says the VC, that has invested in companies like Apple, Google, Instagram, WhatsApp, Cisco, YouTube, Airbnb, PayPal, Stripe and LinkedIn. "As with all crises, there are some businesses that stand to benefit. However, many companies in frontline countries are facing challenges as a result of the virus outbreak."
Expected Challenges
Drops in business activity and missing Q1 plans.

According to the company, some of its portfolio ventures have already seed decline in their growth rates since December, and others will potentially miss their targets for the first discal quarter of this year.  

Hardware, direct-to-consumer, and retails companies at risk of the disrupted supply chain

. Mainly caused by the lockdown in China, where many hardware components, but also online traded goods come from, the global supply chain already experiences difficulties. Even in Bulgaria, production sites are on stand by until the supply of particles is restored or alternatives are found. Although purely software companies may not experience direct impact, Sequoia warns founders to stay aware as they "remain at risk due to cascading economic effects". 

Networking and face-to-face sales canceled

: With so many canceled and postponed international conferences and important networking events (e.g. SXSW, the annual 400K-attendees tech, music, and film conference, the Mobile Web Congress, Facebook's F8 developer conference, Google's I/O developer conference, etc. – media started

publishing lists of canceled and postponed events

), the spread of the virus affects all companies that rely on personal meetings to conduct sales, business development or partnership discussions. As many companies cancel non-essential travels, projects and workshops that need to happen in person, are also affected.
Adapting to changing environments
The Sequoia partners warn founders of "false optimism" and reminding of adaptability as key ability for survival.  According to them, reminding of Darwin's "Having weathered every business downturn for nearly fifty years, we've learned an important lesson — nobody ever regrets making fast and decisive adjustments to changing circumstances. In downturns, revenue and cash levels always fall faster than expenses", reads the note. So what can founders do? Here are Sequoia's six tips: 
Think about trimming expenses

and a contingency plan that will allow the business to survive a few poor quarters.

Stay creative, and study the actions of Cisco, PayPal, Google, Airbnb and Stripe in times of crisis

. "Private financings could soften significantly, as happened in 2001 and 2009. What would you do if fundraising on attractive terms proves difficult in 2020 and 2021? Could you turn a challenging situation into an opportunity to set yourself up for enduring success?" reads the note. 

Carefully revise sales forecasts.

The VC warns that customers may revise their spending habits too: "Deals that seemed certain may not close." 

Consider raising the bar on ROI for marketing spend

. The customer lifetime values are dropping, suggesting the need to rein in customer acquisition spending to maintain consistent returns on marketing spending.

Raise the productivity of teams.

Having in mind the financial stress that companies may experience, considering lowering the headcount or coming up with a strategy to increase efficiency and productivity may be crucial. 

Examine capital spending.

Sequoia Capital suggests founders to examine the sensibility of their spending plans until they have reached financial independence. The VC also gives a heads up that changing circumstances could also present opportunities to accelerate. In any case, all this requires decisions to be made. 
Sequoia is apparently already assuming that the Corona crisis will shake the global markets and have a lasting impact on the economy. "Zappos emerged stronger from the financial crisis and was ready to seize its opportunities after our competitors were smashed," said Alfred Lin, who served as Zappos' CFO at the time and is now a Sequoia partner. Not least, it should not be forgotten that the corona crisis generally coincides with a fear of a global recession.  
This may also interest you:
+ Sequoia's original note on Medium
+ There's a ghost in the startup house and its name is Recession.