Digitalk 2019
500 startups, Earlybird & Co: Leading European VCs Gather in Sofia To Scout for The Next CEE Unicorn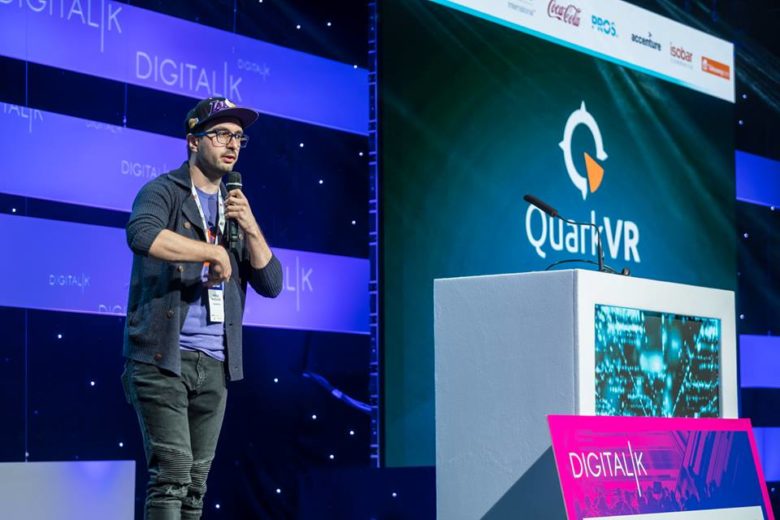 Between May 30 and 31, Sofia will be the heart of the CEE startup ecosystem. For the sixth year in a row, DigitalK, the leading digital and tech conference in CEE, has a special startup track for founders who want to meet and pitch in front of leading VCs from the region. This time the organizers from LAUNCHub Ventures and Capital made sure the VC selection is just the right one that will open opportunities to both startups and investors. 500 startups, Earlybird, Tera Ventures, Outlierventures, Credo Ventures, to name a few. Applications for the contest are open until May 19. 
In 2016, FindMeCure CEO Maya Zlatanova made it to the final pitching on the big stage of DigitalK. She didn't win. At least not the €10K prize. As it turned out a bit later, however, Max Kelly, then Managing Director for Techstars London, was in the audience and noticed the potential of her company. A bit later Zlatanova and her team went through Techstars Accelerator in London in 2016 and soon secured $420K funding.
"We decided to have a more focused jury selection this year, so companies can pitch in front of leading VCs (check out the list below) with interest particularly in the CEE region," says Stefan Gantchev, partner at LAUNCHub, and the main engine of the contest. Trending Topics supports the event as a media partner.
Deadline is Nearing
The applications for the startup contest are open on F6S and companies from Europe have time until May 19 to fill in the form and hope to get to the semifinals on May 30 and 31. Every year the interest in the competition is growing, last May 150+ applications came in counted, and Gantchev expects 200 this time. Up to 15 of them are invited to pitch on the first day of the conference and get exclusive training on doing it the right way by the well know pitch doctor Christoph Sollich

.
"We actually participated in two consecutive years, and the first time was great training and opportunity to refine our pitch," shares with us Tatyana Mitkova, co-founder of 2017 winner ClaimCompass.
Up to five of the pitchers will make it to the big stage of DigitalK on the second day and have the opportunity to convince the jury and the audience, they know what it takes to find a solution to a real problem and develop a viable product, and business out of it. 
The single most convincing founder will secure the prize of €10K, another company will get the chance to receive €10K in form of convertible notes from the Bulgarian CEO Angels Club. Everyone else, however, will have the opportunity to meet their next potential investors and advisors. The conference itself enjoys the presence of senior executives and speakers from Uber, Oracle, Hubspot, Indiegogo, Smule, and others.
The Winners Club
So far, five startups have won the competition and each of them has proven significant traction after this. ClaimCompass made it to the big finale in 2017 and took off to the US and their next investment a bit later. In 2016, the coworking managements system developer OfficeRnD got the wildcard to the final and won the contest. The company secured a funding of $1M the next year and is now working with some of the biggest coworking brands globally.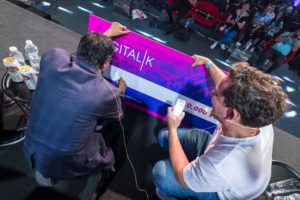 As every year the contest turns more and more international, in 2018 the winner came from the UK. Illumr is a London-based deep tech company that helps its enterprise clients to better understand and predict patterns of behavior that affect their organization using big data analytics.
The list of VC partners and investors attending DigitalK grows every year, both in numbers and geographies. Here are this year's funds and their representatives, who have already confirmed attendance. More names are yet to come.
| | |
| --- | --- |
| Fund | Investor |
| 01Ventures | Ton van 't Noordende, CEO |
| 500 Startups | Marvin Liao, Partner |
| VentureFriends | Apostolos Apostolakis, Co-founder |
| Balderton Capital | Magda Lukaszewicz, VC |
| Founders Institute | Adeo Ressi, Founder and CEO |
| Amadeus Capital | Volker Hirsch, Partner |
| Alphabit Digital Currency Fund | Saeed Hareb Al Darmaki, Managing Director |
| Piton Capital | Mira Mihaylova, Principal |
| Market One Capital | Marcin Kurek, Co-founder, Managing Partner |
| StartersHub | Arda Aşkın, Managing Director |
| Earlybird Digital East Fund | Cem Sertoglu, Managing Partner |
| Credo Ventures a.s. | Ondrej Bartos, Partner and Chairman of the board |
| Earlybird Venture Capital GmbH & Co. KG | Dan Lupu, Partner |
| Aeternity | Nikola Stojanow, Chief business development officer |
| CryptoAssets Institute | Ethan Pierse, Director |
| Day One Capital | György Simó, Co-founder, Managing Partner |
| 212 | Ali Karabey, Managing director |
| Tera Ventures | Stanislav Ivanov, Founding Partner |
| Outlierventures | Jamie Burke, Founder & CEO |
| Eleven Ventures | Daniel Tomov, Partner |
| Eleven Ventures | Ivaylo Simov, Partner |
| Almaz Capital | Alexander "Sasha" Galitsky, Ph.D., Co-founder and Managing Partner |
| Buran Ventures | Marton Medveczky, VC |
| Buran VC | Alexey Sidorov, Investment Associate |
| | |
| | |
| Hoxton Ventures | Hussein Kanji, Founding Partner |
| LAUNCHub Ventures | Lyuben Belov, Founding Partner |
| LAUNCHub Ventures | Todor Breshkov, Co-founder and managing partner |
| NEVEQ | Zlatolina Mukova, General Partner |
| Pi Labs | Raya Yunakova, Programme Director |
| 500 Startups | Enis Hulli, Venture partner |
| Innovation Nest | Wiktor Rybicki, Senior Analyst |
| Neo Ventures and NEVEQ | Pavel Ezekiev, Partner |
| King's College London / PISA Research | Patrick McCorry, Assistant Professor / Chief Scientist |
| EMV Capital | Dr. Ilian Iliev, Managing Director |

In our role as startup community media, we at Trending Topics will make sure to equip you with all the tips & tricks, you need for proper preparation in the next weeks. Don't miss out. 
*Note, selected startups get free passes for the conference.