AWARENESS
Doconomy: €17 million for the fintech that calculates the carbon footprint of purchases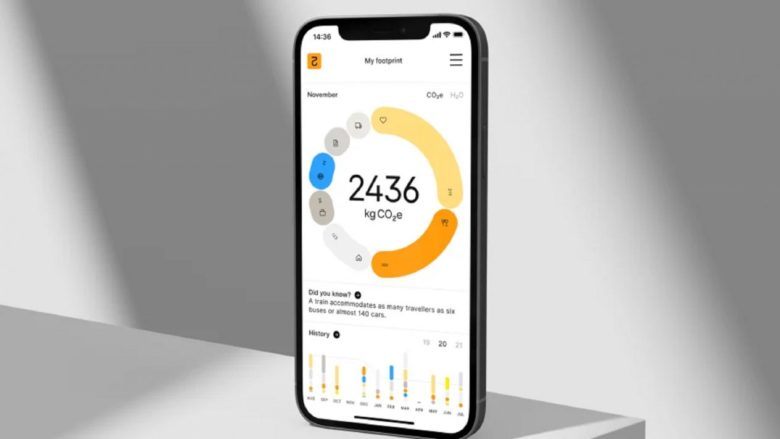 Consumers must always be very careful when shopping if they want to avoid a high carbon footprint. The production of many goods produces large amounts of environmentally harmful greenhouse gas. However, various startups help them to keep track of their CO2 footprint, for example, TeamClimate from Vienna. But large companies are also interested in showing customers their carbon footprint. A start-up from Sweden that specifically helps them with this is Doconomy. The startup calculates the carbon footprint of the transactions of its customers for financial companies. Doconomy recently received an investment of 17 million euros.
Klarna and BNP Paribas are customers
Doconomy started developing the digital index for the carbon footprint of transactions in 2015. To this end, the startup has started a partnership with the Finnish bank Ålandsbanken. According to the start-up, the cloud-based solution uses extensive financial data to calculate the CO2 footprint. Financial companies can connect this solution to their own services via an interface and use an app to show customers how high the emissions are that their purchases require.
According to Doconomy, around 90 million transactions are calculated every month. The start-up has already won several prominent customers, including Klarna, BNP Paribas and Bank Nordea. The startup is already active in 20 markets and plans to expand into ten new markets this year. The new financing round helps the startup.
Doconomy creams off in investment round
The round is led by the German venture capitalist Commerzventures. The credit card provider Mastercard, which previously invested in Doconomy, is also involved. A total of $ 24 million has flowed into the company since it was officially founded in 2018. According to Finance Forward , the latest funding is one of the largest any European climate fintech has ever received. Doconomy itself even speaks of the biggest round in this industry of all time.
Doconomy emphasizes that the application's calculations are only approximate. With increasing data entry, however, the system becomes more and more precise and can provide more precise information. The application is intended to enable customers to offset their CO2 emissions or to compare them with those of other people. What it does not show, however, is the ecological footprint of the companies themselves, which may be significantly larger than that of the customers.