e-mobility
E-Car Sharing Service Spark Officially Launches In Bucharest Next Week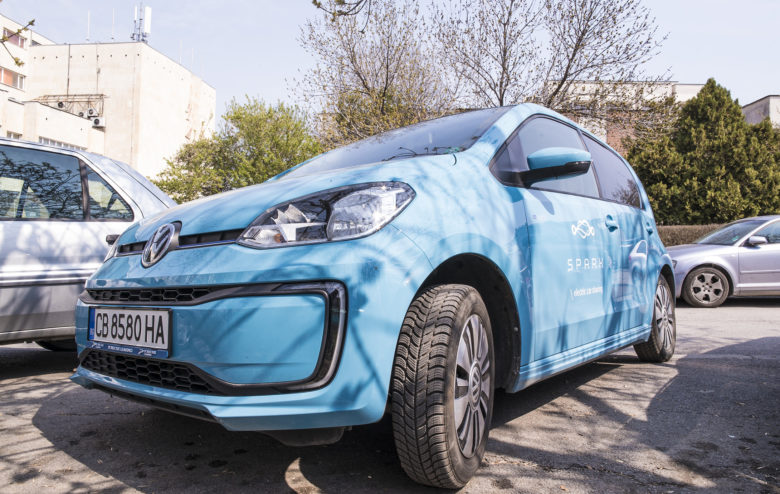 Spark, the first car-sharing service in Bulgaria and the only in Europe that has a 100% e-vehicles fleet, continues to grow. The next destination is Romanian capital city Bucharest where the e-mobility company is officially launching on the 10th of July.
With Spark, users can rent an e-vehicle for a short period of time with a mobile app, which makes it an alternative to public transport, own car, and taxis in cities. Spark was originally initiated as brand and service in Lithuania in 2016, and developed into Lithuanian-Bulgarian project with international business. The service was launched in Sofia less than two years ago (November 2017), with only 25 cars, and has now grown its fleet to over 200, planning to add another hundred till September.
"We have the ambition to enter another new market by the end of the year" shares Stefan Spasov, CEO of Spark Bulgaria.
Start in Bucharest
In Bucharest, Spark is launching with under 100 electric vehicles and plans for fast auto fleet expansion. The prices of the service are not announced yet, but according to Spasov, they won't differ much from the pricing in Sofia – between €0.17 and €0.25 per minute depending on the available model.  E-cars could also be rented for a whole day or weekend.
eMobility International, one of the shareholders in Spark, has been on the Romanian market for over a year now. Last February, through Eldrive it partnered with UBER Green, Uber's line for e-mobility in Bucharest. Eldrive is the e-vehicles delivery partner and it is also setting charging stations in Bucharest and other large cities in the county.
The Romanian competitor
Services of this type are not too established in Eastern Europe. Unlike in Bulgaria, where there are no other similar in any kind shared mobility services, however, in Romania, Spark has a competitor. Pony is a service launched in 2015. It has a fleet of Mini Cooper, Smart, VW Up and BMW i3 that you can rent per minute from anywhere in Cluj or Bucharest. It's similar to Spark as is also uses an application to unlock a car and pay through it.  Pony costs between 1.2 and 2 RON/minute (€0.25 – €0.40 depending on the course).
What distinguishes Spark is the fact that its whole fleet consists of e-vehicles and their aggressive pricing strategy. "Our competitive advantage is the aggressive approach we undertake in setting the price levels. We develop everything in-house and that allows us to optimize and operate with low margins. We are targeting the mass market and I would say our prices are around 50% lower than many of the leading companies in this sector in EU", explained Spasov in an earlier conversation with us.
Further in the Region
In 2019, Spark will most probably launch on one more market in the region. The strategy of the company is to cover large cities with a population of at least 1.5 million people. Expanding to smaller cities in the countries is not in the plan, at least not in the next three to four years. The next step in the regional expansion in planned for this September. Even though Spark's first milestones are within the Southeastern European and Baltic market, Western Europe is also part of the roadmap.