mobility
Fast, Electric & Furious: The Hypercars From Central And Eastern Europe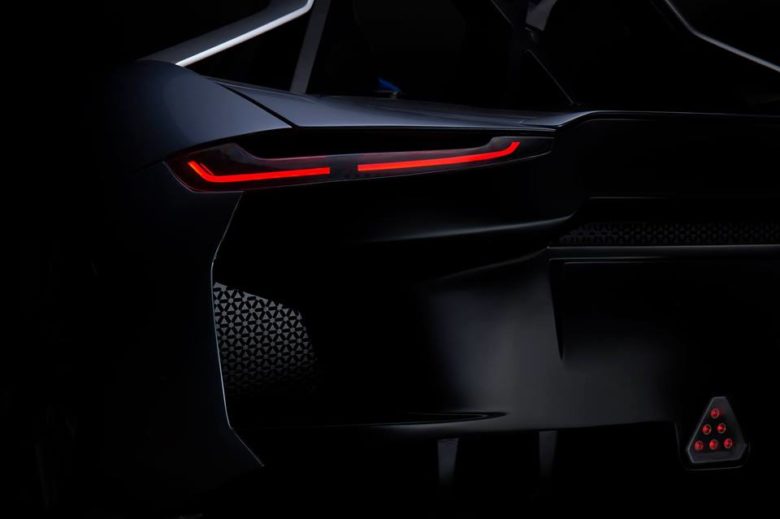 In a recent tweet, Tesla CEO Elon Musk shared his plans to finally roll out direct sales in Eastern Europe by 2020. The first Tesla charging station for Bulgaria should be built in the capital city Sofia, sometime next year and serve the Tesla drivers in the country, who are under 100. Having in mind that the nearest official distributor of the brand is in Austria, this is a great step forward for the fans of the e-cars brand. Yet, in the meantime, while waiting for the big brands to set a foot in the region, and while sporadically buying e-cars from traditional Western European companies, the CEE automakers haven't been sleeping. They've been working on electric hypercars. 
Ever since Croatian EV hypercar manufacturer Rimac raised its recent round of €120m from Kia and Hyundai, there's a certain hype around the topic in the region. Rimac's model C-Two is expected to go into production next year. In a few weeks, in Sofia, the first Bulgarian sports e-car Kinetik will be officially introduced. Not to forget, in the past two years a press release saying that a monstrous e-hypercar, called Alieno, is being built in Bulgaria is going around the internet and some specialized publications.
The Miracle of Zagreb
Rimac Automobili has a very typical startup story. It all started around 2009 with Mate Rimac when he was 21 years old and developed an e-car in his garage in Zagreb. Officially, the company was founded two years later and received its first funding of €50K in 2015. Today, Rimac develops and manufactures key electrification systems for many global automotive companies, and at the same time, raises the bar for the performance of EVs with their own electric hypercars.
The technology powerhouse with headquarters in Zagreb, Croatia, employs more than 500 people and plans to further grow. After raising over €120M of investments, from the  South Korean automakers Kia and Hyundai, the German Porsche, and the Chinese battery developer Camel Group, Rimac seems to be exactly at its inflection point. Earlier this month, Porsche increased its stake in the company to over 15% which is another evidence for the important role the Croatian company is going to play in the European e-cars market.
+++ Croatian Rimac raises another giant round – this time from Korea +++ 
The next challenge ahead is to grow from a low volume manufacturer of complex high-end electrification components to an established Tier-1 supplier for the industry, the official release states. Rimac seems to plan new facilities, so to be able to start the mass production of battery packs, powertrain systems, and the C_Two (a hypercar model that reaches a top speed of 256 miles per hour, accelerating from 0 to 60 mph in 1.85 seconds, gets 400 miles to a single charge, and was introduced last year – ed.note.) hypercar production starting in 2020. 
A newcomer from Varna
An event invitation for the official presentation of Kinetik went around Facebook recently. In October a team from the Bulgarian city Varna will be introducing its prototype of an electric sports car called Kinetik. Details about the new vehicle have been strictly kept as the founders don't want to spoil the surprise before the event, we learned after reaching out. 
From a short press release, we learned that the team has been working on the car and its software system for over a year now. Meanwhile, they've been working on other automotive projects as well. Of course, we'll make sure to be on the spot and learn everything about these projects in October.
The alien from the border area
Alieno is a name that we first noticed around a year ago when we read the first press release in some automotive media outlets. From what we've heard Alieno, an electric hypercar producer, has been working on its model for some time in Tuhovishta, a village next to the Bulgarian Greek border. 
From its website, we learn the company was founded in 2015  to develop the cars of the future. Last year its first model (to be) Alieno Arcanum was introduced in several online publications claiming its basic model had 2610 hp. It was also said that the car would be able to hit 488 kilometers per hour. As a comparison, the C-Two by Rimac features 1900 hp. Is it possible? We don't really know.
We were skeptical about what is behind the brand, but then we found out that the Bulgarian CEO Angels Club has invested in the project. Although a car manufactured by the company has never been introduced to the public, last year it has generated revenues of €70k and has a registered capital of €150k, financial reports show, which means there's something more than an online presence. We don't really know whether we'll really see this car coming to the market any time soon, yet it's definitely worth keeping an eye on it. 
Is Eastern European now specializing in electric hypercars? Are these players even planning to go in mass production? Where is the market for such goods? We have no answer to the first question. Having in mind the trends so far – rather boutique production of this type of vehicles, we doubt they will ever become a mass good, let alone in CEE where the fleet is still dominated by secondhand diesel vehicles. Yet, it's interesting to see that the high-end e-cars manufacturing in the region is rising. What do you think?
Let us know if you spot any interesting companies in this domain: feedback@trendingtopics.bg