ECO IMPACT
Ecosia invests €20 million in solar energy startup Zolar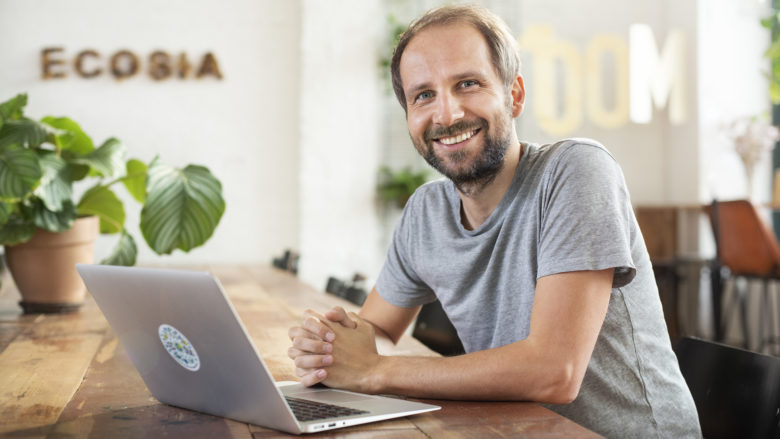 Berlin-based Ecosia, a green search engine that uses ad revenue to plant trees, has invested nearly €20 million in the German solar energy startup Zolar. This investment is intended to help households accelerate the transition to renewable energy. Taking into account the Ukraine war and the climate crisis, this should reduce Europe's dependence on fossil fuels.
Zolar will supply 1,300 households with solar energy
"Together with our partner Zolar, this investment will enable 1,300 households in Germany to be supplied with solar energy," says Christian Kroll, CEO of Ecosia. The investment comes on top of the €350 million World Fund that Ecosia launched last year to support startups focused on climate action.
Zolar was founded in 2016 by Alex Melzer and Gregor Loukidis and is also based in Berlin. The startup offers photovoltaic systems that homeowners can individually plan online, compare and order at a fixed price. The company's goal is to install solar panels on every roof in the world, making it as easy as possible for everyone to use renewable energy. In 2020, Zolar collected €25 million in a financing round .
Using Advertising Profits To Fight Deforestation: Ecosia, The European Green Search Engine, Just Planted Its 100 Millionth Tree
Ecosia is increasingly investing in renewable energy
"We calculated that if we covered every roof in Europe with a photovoltaic system, we could offset the total CO2 emissions of Spain, France and Italy combined. This shows what a significant contribution to climate protection is possible when the vast majority participates. And the best part is that homeowners benefit in multiple ways. With a solar system, you not only protect the climate, you also save money," says Alex Melzer.
According to Zolar, a family of four can save around four tons of CO2 per year with a solar system. This should apply to each of the 1,300 solar modules that the young company will install with the new capital injection from Ecosia. With its investments, Ecosia wants to strengthen renewable energies. The company had previously invested seven million euros in solar parks.