Open Call
From Idea To First Investment: EIT Digital's Pre-Acceleration Program Is Seeking Deep Tech Startups From Southeastern Europe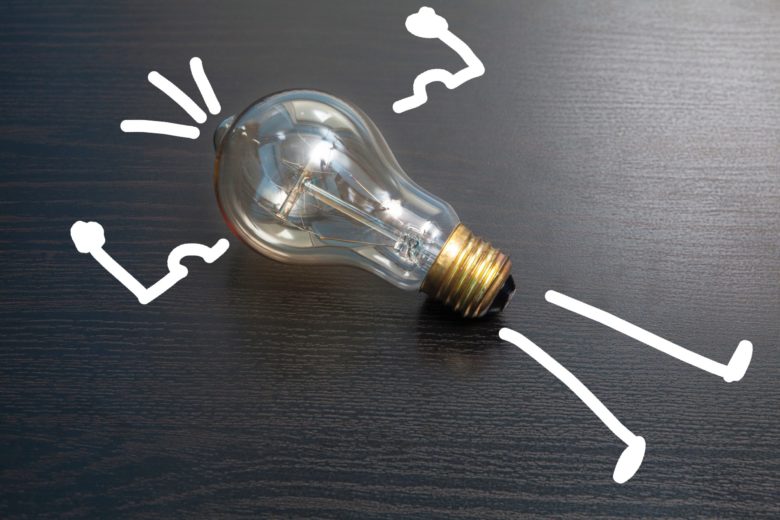 EIT Digital is currently accepting applications for the 2020 edition of its Venture Program, a pre-accelerator aimed at helping entrepreneurs with deep tech business ideas complete their MVP and find their first investor. Multidisciplinary teams of at least two individuals working in the fields of Digital Industry, Digital Tech, Digital Wellbeing, Digital Finance or Digital Cities can apply before the 26th of April. 
The startup teams coming from Bulgaria, Romania, Greece, Albania and Cyprus that are selected to join the EIT Digital Venture Program, will be supported to develop and finalize their MVPs by Found.ation, an accelerator in Athens, and will have the opportunity to receive financial support of up to €25,000 in 3 stages. EIT Digital will take 5% in equity after the new ventures get incorporated.
Since last year, EIT Digital and the Bulgarian Private Equity & Venture Capital Association (BVCA) have been working together to support the market expansion efforts of Bulgarian tech startups with high-growth potential.
The Verticals
To make the profile of the wanted startups a bit clearer, we took a look at the detailed description of each one of EIT Digital's target sectors.
Digital Industry
Innovative solutions to improve efficiency in production and retail, to better address customer needs, and to help save natural resources in manufacturing and logistics. This includes solutions creating value from big data collection, aggregation, analysis and visualization services (and their enabling technologies) for decentralized production management covering the complete product life cycle: design, simulation, production, operation/consumption, maintenance, and consumer relationship frameworks.
Digital Cities
Solutions to allow municipalities or regions to evolve from Open Data to an Urban Information Framework, creating value from big and real-time data, audio/video flows generated by any sensors, IoT, social networks, crowdsensing, etc. Examples of expected new business models include semantic data browsing, data brokerage and trusted services between data providers and customers, as well as hyper-local services and local Internet networks. 
Additionally, solutions for a clean, quiet, stress-less and cost-effective mobility are of interest. Mobility as a Service integrating public, private, peer-to-peer, conventional, decarbonized or autonomous transport means in seamless door-to-door mobility services. Augmented and virtual reality solutions for city planners and tourists in situ with valuable added information about the past and potential future of city sights. Also, solutions improving the safety in the cities are expected, either for exceptional events such as concerts, climatic events or terrorist attacks, or in daily life, in the street, at home or at work. 
Digital Wellbeing
The solutions in this area should enable consumers to be well-informed about their wellbeing and to be able to use digital instrumentation to monitor and improve their quality of life, according to the motto "an ounce of prevention is worth at least a pound of cure". Good examples are products (unobtrusive sensors and actuators and associated software services) targeted at occupational and private health and fitness. The clear focus is on measures supporting prevention or secondary care for both physical and mental/cognitive impairments. 
Digital Tech
In this category, several targets exist: In networking, the focus lays on improving the mobile broadband infrastructure, network management tools based on software-defined networks (SDN), and a multitude of IoT applications in the network area. In computing, the focus is on Cloud Computing, Big Data, and Artificial Intelligence, especially technologies efficiently combining AI techniques such as machine learning and deep learning capabilities on top of the cloud & Big Data platform(s) in such a way that it leads to a successful business. In security, EIT is looking for solutions on privacy, cybersecurity, and digital ID management. Of great interest are solutions enforcing the privacy-by-design paradigm and the minimality principle in balance with usability, and usage of user-controllable privacy policies and assurance levels. As well as data privacy solutions for cloud services through implementation of advanced cryptographic techniques.
Digital Finance
Within this category,  EIT Digital is looking for disruptive solutions using blockchain technology for various applications, including payments, contract handling and voting. Technologies integrating Artificial Intelligence, pattern identification technologies, machine learning, natural language processing, homomorphic encryption and big data analytics are equally interesting. In addition, solutions improving interactions between customers and financial service providers, offering new and innovative approaches for customer relations and focusing on usability are part of the focus of the Digital Finance category.
The Pre-Acceleration Phase
During the first stage of the program, the focus will be on providing training in entrepreneurial skills through a two-day bootcamp and a 8 week-long virtual mentoring program that culminates in a final pitch day. Participants will also receive a cash price of € 5,000.
The key deliverables here during this phase are: 
Helping selected teams to focus on market verticals and offers, shifting from a product to a market perspective.

 De-risking deep-tech ventures via product and market validation, pushing participants to test market hypotheses with real potential customers.

 Creating opportunities for peer-to-peer learning among selected teams encouraging a strong community spirit amongst the cohort that will last far beyond the end of this program.

 Enabling participants to maximize their product-market fit by exposing them to real market actors in their target sectors

 Preparing the participants for a seed-stage investment from Business Angels or Venture Capital firms in Europe
At the end of the pre-Acceleration Phase, the participants will be expected to have a validated MVP and incorporated company.
The next steps
Teams who successfully complete the program, incorporate on time and present a strong MVP, qualify for an award of 10,000 €. Then, the first 10 ventures across all regions that manage to attract an investor by November 30th 2020 will receive an additional 10,000 €.