face of the week
Elina Zheleva Who Brought Design Thinking to Bulgaria and Now Takes it to The Next Level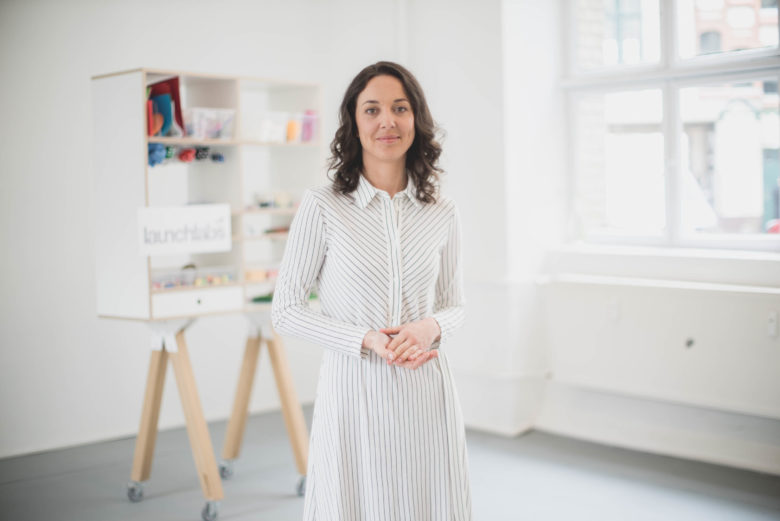 Elina Zheleva holds a master's degree in Industrial Engineering and started her career at the European Aviation Safety Agency. In her first professional years, she was part of large-scale projects related to the synchronization of safety rules between Europe and the US, and the certification of new aircraft models. Around 2012, however, Zheleva stumbled across design thinking methodologies and this turned everything upside down.
In the same year, she went to a short course to finally see what design thinking means in practice and spent three days at the office of a company called launchlabs in Berlin. "Up until that moment I had never seen such a space before. I was extremely impressed," she recalls.
Fast forward to today, launchlabs has just started a joint venture in Bulgaria, merging with Zheleva's five-years-old and already established company DesignThinking.bg.
From student to partner in 6 years
After quickly graduating two flagship design thinking programs at the two leading institutions – HPI School of Design Thinking and Stanford University d.school, she came back and launched the first agency in this field in Bulgaria – DesignThinking.bg.  The local ecosystem knows her venture from its very early days when she was organizing events in betahaus and raising awareness about the methodology and its applications in business, services, products and organizational innovation.
In the next few years, Zheleva managed to attract a distributed team of 12 professionals from diverse backgrounds – business, architecture and design, psychology, and to form, as she calls it, a contemporary consultancy company. Together they've executed over 50 projects for brands like Raiffeisenbank, VMware, Telenor, and many other companies, predominantly from the IT and service sector. Some of them were internal educational courses, some related to redesigning or creating completely new products and services.
In 2016 Zheleva occasionally visited launchlabs in Berlin and went out as a partner on a large-scale project with global consultancy Accenture. The project is still on the run, and Elina Zheleva and Simon Blake, launchlabs' founder, have been talking about doing something together ever since it started. And so, it happened.
This week DesignThinking.bg announced it's founding a new joint venture company with the Berliner company. The new venture, which will be headed by Elina Zheleva is called launchlabs Sofia and will concentrate the operations for the whole CEE region. So what started as events and workshops five years ago, is now turning into a one-stop-shop for business innovation and organizational transformation, adding new methodologies and unexpectedly, even specially designed furniture stimualting teamwork and creativity.  
From accomplishing a dream to scaling a business
"I always knew I didn't want DesignThinking.bg to be a small boutique agency, even though it has its advantages like complete freedom of decision making. The question was how to do it – by reinvesting own resources or joining forces with an international brand," explains Zheleva. In the meantime, she turned down two other acquisition offers for not fitting the DNA as she didn't want to do anything corporate-like. "Staying ahead of the competition requires constant investment in R&D of new services and products. The new venture gives us a head start in this respect," adds Zheleva.
The two companies have now invested in the new venture which will be responsible for the CEE region and is the third location of launchlabs after Berlin and Basel. Zheleva expects it to grow not only in portfolio, but in clients and revenues. Together with launchlabs, Zheleva's business which was generating six-digit turnover and profit, is expected to grow by 20% yearly in the next three years and expand the core team.
Zheleva has always (or at least in the past six years) enjoyed "brainwashing" companies and making them think in new ways and build their own capabilities to innovate. Since DesignThinkg.bg was founded, several other larger and smaller agencies like Innovation Started Box, Generator and Fabric360 appeared. "And this is great. They're organizing events that inform and educate the market on topics related to design and innovation. My mission from the very start was to positively impact the business and social environment and I think the market has now matured for these topics," she smiles.