SOCIAL IMPACT
Empowering Autistic Individuals: BeMe attracts €750K investment by Eleven Ventures and other angels to grow further its holistic data gathering platform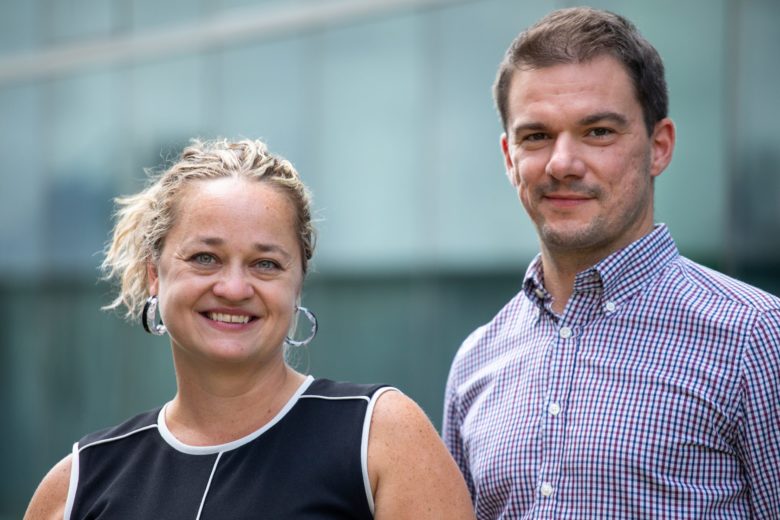 There is still a lot we don't know about Autistic Individuals, there are still a lot of misconceptions and stigmas revolving around the topic. There is no Parents Guide to Autism and the challenges families of autistic children face are often undermined. BeMe, a Candian-Bulgarian startup, brings more awareness to this journey and offers solutions and alternative methods that could improve the lives of Autistic Individuals.
The AI-based project BeMe recently announced a €750.000 investment by the Bulgarian VC Eleven Ventures and other angels to grow further its platform.
"BeMe is a project with a great potential, a wide audience, and no direct competition – there are no other meaningful solutions on the market so far. The issue is already so widespread around the globe and the number of autistic individuals is growing, but nobody has aimed to solve it in such a way – by using data, AI, and creating a protocol, which helps doctors, caregivers, therapists, and parents," shares Valeri Petrov, Partner at Eleven Ventures.
BeMe is the first AI-driven platform designed to empower autistic individuals, their families, and their care teams. BeMe provides actionable, needs-based insights that improve the lives of Autistic individuals by using tech-driven and holistic methods of data collection.
In an interview with Trending Topics SEE, founders Sarah Glofcheskie and Alex Melamed share what led to BeMe and how they united their know-how in life sciences and business, and their passion to work on meaningful projects. Glofcheskie has graduated in Human Biology and has rich experience working for tech companies and leading biotechs across the globe.  Likewise, Melamed conquered tech giants worldwide and reached notable success in his corporate career. However, he admits his heart belongs to the startup world. He shares that the decision of building BeMe together with Sarah is the easiest and fastest YES in his career.
"Sarah reached out to me around Christmas last year, told me her story, and said she is looking for someone to truly partner with and build this together. It was an immediate decision for me. The two of us started in January and fast-forward to today, we are now a full-functioning team. Soon we will be about 10 people working full-time from different locations – Canada, the US, and Bulgaria," shares Co-founder Alex Melamed.
To BeMe – Embracing differences of Autistic Individuals
The story of BeMe is strongly connected to the personal journey of founder Sarah Glofcheskie and in her own words, the project is a space where she managed to "merge her both worlds – the professional and the personal".
In 2014, she was living with her daughter Flynn in Berlin, Germany, where she met co-founder Alex Melamed as they were both doing their MBAs in the European School of Management and Technology (ESMT). At that time she also started noticing some changes in the behavior of her daughter.
"She had met her development milestones like speaking in full sentences, she was also learning different languages. But in a period of three-four months, she drastically changed the way she was interacting with us. She also lost a big part of her fine motor skills. I could see that something is going on."
Glofcheskie took the hard decision to move back to Canada, seeking better professional help for her daughter. By that time, she had already determined for herself that her daughter was likely Autistic.
"The response from leading specialists was: Yes, you are right, this looks like Autism but there is nothing you can do about it. If anything, she might get some speech therapy later on but for now, we just wait and see."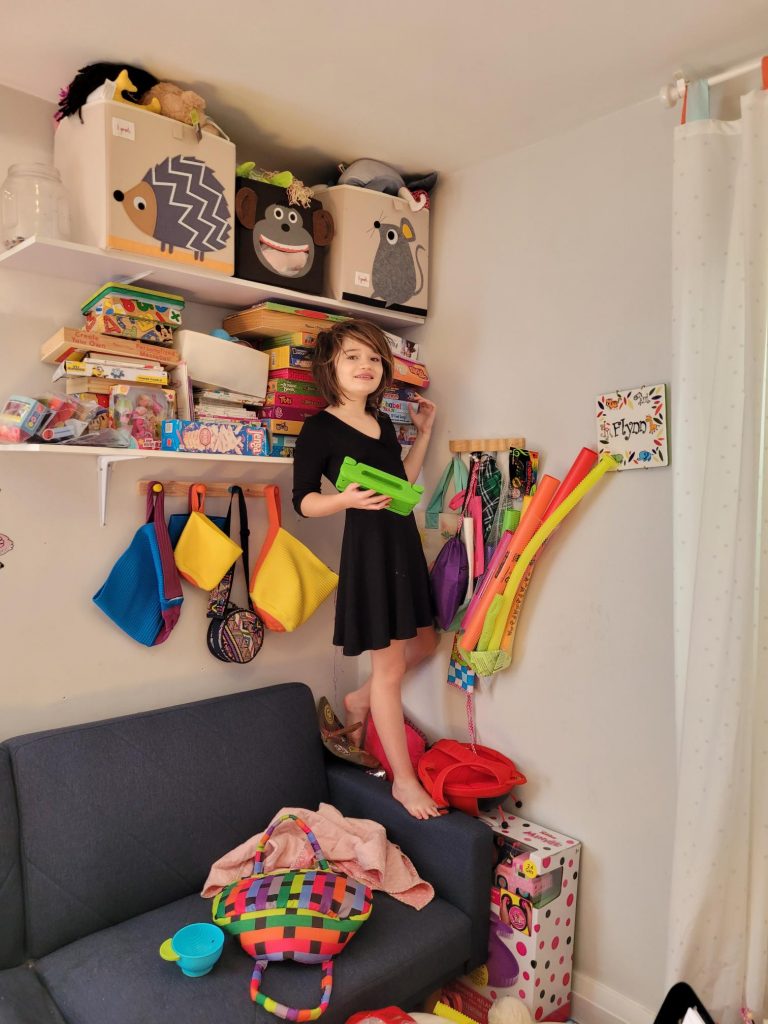 Very disappointed by what she encountered and the refusal of doctors to conduct additional diagnostics on whether daughter Flynn is in pain or going through more changes, Glofcheskie decided to take action to better understand the needs of her daughter. She started collecting as much data about her daughter as possible – medically, behaviorally, and environmentally. She started documenting everything she does, everything that she consumes, and everything that was part of her environment.
Everyone who spent time with Flynn was also asked to provide detailed notes about her behavior which allowed Glofcheskie to observe particular changes also from another perspective. Glofcheskie would spend the weekends "pouring" all the collected data into Excel sheets and looking for correlations and causative factors that she could change and, hopefully, see improvement.
"I turned into a Spreadsheet-mom but this approach really worked. I saw many things I would not have noticed if I was just relying upon my memory alone."
Other parents of autistic children tried to follow her example. Data gathering, however, appeared to be an extremely hard and time-consuming process on top of the responsibilities and dedication that come with parenting.
And this is where BeMe steps in. By bringing together medical, environmental, and behavioral insights founders Glofcheskie and Melamed aim to make data gathering as easy and accessible as possible without puttng the burden on the parents.
Health innovation and social impact through technology
"Healthcare has the reputation of being a very conservative field, which despite its legacy is currently becoming more and more open to new technologies and innovation. This is slowly but steadily leading to a technological revolution similar to what happened in fintech a couple of years ago. For us, this is a great opportunity to support the boldest aspiring founders who are challenging the traditional methods of how we sustain wellness, treat illness and take care of our health," shares Valeri Petrov, Partner at Eleven Ventures.
The key feature of BeMe is that it enables the data collection from various sources to be utilized together. Autistic individuals are naturally more sensitive to the environment so, through the trackers of wearables, passive information like looking at the weather, allergens, barometric pressure, etc, one could look at this data together and receive personalized insights.
"Medically, there are a lot of misunderstandings about autistic individuals. Anxiety, sleep disorders, pain, are just some of the issues that do not get recognized", highlights Glofcheskie.
As the founders Glofcheskie and Melamed have already faced these challenges themselves, they had a clear vision about the needs of both autistic children and their families. Therefore, BeMe stands for three key aspects of data collection in healthcare:
A Simple way – that fits into the daily flow without disruption
A Holistic way – looking at all factors contributing on an ongoing basis
A Personalized way – that is an impactful, hyper-individualized approach for each Autistic individual.
In the future, the BeMe team aims to grow into a platform for collaboration as this is a missing element among families with autistic individuals. With integrated collaborative care the entire care team of a child, all professionals, doctors, teachers, caregivers could look at the same data which would optimize communication and will lead to improvement.
The mobile app of BeMe is expected to be
launched at the beginning of 2022
. Meanwhile, families can
join the pilot program
of the project and provide feedback to help BeMe shape the future of the product and improve the lives of autistic children.