Engineering at Scale: How Thousands of Restaurants and Hotels Use Fourth's Software To Recover and Grow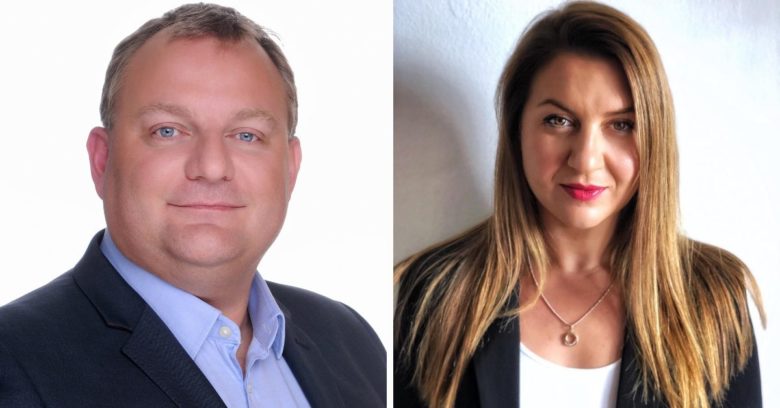 From lockdowns through restricting measures aimed at limiting the spread of Covid-19 to complete unpredictability of what may happen tomorrow – running a business in the hospitality industry in 2020 has certainly been a challenge. But for many restaurants and hotel owners, the pandemic has also crystallized the need for digital transformation of their operations. Going digital has turned into a necessity with very relevant measurable benefits – cost reduction, streamlined processes, and better guest and employee experience. 
Fourth is one of the world's biggest players in the hospitality tech space – in the past 20 years, the company has grown to have nearly 10, 000 customers from all over the world. Managers at both small restaurants and big chains like Hilton or Starbucks are using Fourth's SaaS solutions to make their lives easier in areas like staff scheduling and administration and inventory management. 
Since 2015, a big part of this technology has been developed in Sofia, which with over 100 team members has become Fourth's largest engineering hub and is to add a data science and machine learning unit in 2021. 
Time for industry transformation
Even before Covid, restaurant and hotel managers had to deal with lots of pressure – keep guests happy, navigate high turnover rates, and, in general, keep fires down on a daily basis. Yet, back at the beginning of the year, the pandemic proved to be a challenge beyond anything seen before. 
"The entire industry had to challenge everything they did. All restaurants and hotels had to think about how to get through this and transform their businesses in a matter of months. While it's very tough times for the sector, we've seen such a resilient industry, a desire to innovate and overcome the challenges, and still be around for the other side. The first few months, of course, it was all about survival but now the common mindset in the sector is about getting out stronger in a post-Covid world," tells us Christian Berthelsen, co-founder and CTO at Fourth.
While technology is still far from the point where it can take care of guests or train staff, there are already many areas where software like that of Fourth can automate and alleviate some of the manual tasks managers have to complete. For example, it can make sure that a restaurant never runs out of food and drink or it can cut 2-3 hours of time spent on employee scheduling. Furthermore, even though people in the hospitality industry might be great at serving guests, they're not necessarily technology people and they need a partner in their journey to transforming their operations. Thanks to its long-standing experience and traction in the industry Fourth has been able to play that role but it also had to reimagine its own way of doing things. 
"We've learned that we need to adapt even faster. Agility has always been part of our culture but now we needed to be faster than ever. We have to predict what our customers would need – not only tomorrow but in 6 months, 1 year. So, how do we make sure we are building the things they would need in time? Of course, there are also things like the health survey app that had to be pushed out now, our customers need it today, not in one year," tells us  Petya Nencheva, Head of Agile Practice at Fourth.
Health survey app? Well, on top of its normal offering, during the pandemic Fourth has supported clients in making sure employees are safe, engaged and valued while facilitating communication between managers and staff. Unlike other industries, in the hospitality sector often you don't have corporate emails, so how do you keep in touch with hourly workers? 
"We knew that once restaurants open, employees will have to return to work and will be really worried – so, in three weeks, the team in Sofia, in close collaboration with other global team members, built a health survey app that enabled employees to declare how they're feeling even before leaving home. This way when you get to work, you know that everyone around has thought about their condition in the morning.
In addition, when industries are looking at how they are recovering and how are they going to look on the other side – they're going to double down on their brand, they're really going to make sure you want to go to that specific hotel or restaurant. In that sense, another important point is limiting staff turnover. Pre-covid there was an extremely high staff turnover in the hospitality industry – nearly 100% – almost every member of staff leaves you every year.  Imagine building a brand and a team with every team member being changed every year," explains Christian.  
Moreover, using technology to enhance the employee experience has a very measurable return on investment for restaurants and hotels. If turnover rates are lowered from 90 to 80% – and a business knows how much it costs to recruit and train a person, it all translates to significant improvement in financial results. 
According to data provided by Fourth, the Asia-Pacific region has recovered the quickest, In the US the restaurant sales never dropped below 50%, but in the UK it dropped twice below 15% because of lockdowns. While Quick Service and Limited Service restaurant operators have coped really well, like-for-like they are up on last year and growing. Casual Dining and Fine Dining operators have been hit the worst globally, together with Hotels. 
In a nutshell, an increasing number of operators is looking to outsource technology and head office operations to become more lean and flexible, reducing high fixed costs. The focus on cost optimization and rationalization has increased with planning already happening for how to operate and win in a post-COVID environment. 
Building software for millions of users
One of the key aspects of the software Fourth builds is the enormous scale at which the company is doing it – not for a couple of hundred users but for millions. And, developing sustainable software that can be properly scaled it's one of the most interesting engineering challenges for the team. 
"Because of the market share we have, working as an engineer at Fourth you can actually help change an industry," tells us Christian. Fourth's annual turnover is about $160m spread across roughly 100,000 restaurants and hotels worldwide. With the accelerated need for quick digital transformation, in 2020, the company has attracted 90 new customers and has a forecast of $34M of new business for 2021.
But how is building software at scale, for millions of users, different from development for a few thousand? 
For Fourth, the end-users are usually managers or employees in the hospitality industry. They live in a world where they expect to have very quick access to everything and, things to work no matter where they are. So, the teams at Fourth are doing a lot of work that is related to user experience (UX) – how many clicks it takes to complete an action and in general how easy-to-use are the apps.  In a sense, scalability is about the design of the product. And, by looking at the in-app behavior of millions of users, they're able to figure out the most critical optimization areas.  
On the architecture side,  with millions of transactions happening, even a small deviation leads to an enormous impact. Thus, engineers need to anticipate the load and the behavior of your users, including testing and modeling this behavior before releasing any updates. In a nutshell, what happens if you've done something that slows down the software with mere 40ms but causes a headache for half a million people?
"Knowing the consequences of your actions has to be a culture and a mindset. Everything we do is about making things better, even just slightly, but not worse. For us, innovation has to happen at a steady pace.  Next year, we will be introducing data science and machine learning to the industry. We are building up a whole data science team in Sofia. Fundamentally, if we want to automate all the tedious tasks and really help customers operate in a more predictable environment, then we have to use more advanced technologies," states Christian.
With the new data science team, Fourth's goal is to build and introduce to the whole hospitality industry a range of easily digestible insights and decision-making tools based on the vast amount of data flowing through their platforms, enabling benchmarking, predictions and further automation of manual tasks. So, the company will be looking to recruit a brand new scrum team that comprises experienced professionals for different roles – Software engineers, QA Automation engineers, Data scientists.
In addition, Fourth will be looking to staff one more scrum team, focused on developing innovations for a  global back-office platform for Quick Service Operators such as McDonald's, Starbucks, Chick-fil-a,  and Hungry Jacks.
Behind the scenes
"We have 12 personal development days per year for employees and we really insist everyone takes these days. Because it's important you start making it part of your habits. We really also want everyone to take their time and think about personal growth and career development plans, to learn to be ambitious. And, as people get better, teams also get stronger, and you get in the loop of learning more and more," shares Petya. 
At the end of each quarter, following all the agile sprints, the Fourth teams also have one week for reflecting, retrospecting, and understanding what to do better. A week dedicated to the team, a week without pressure to deliver. And also celebrate successes and do positive reinforcements of the things that did work.
"Once you start working with us, you actually see how a restaurant or hotel operates behind the scenes. If you're interested in learning how to build software at scale, we are going to invest in you as a person to learn how to build these scalable systems. But you have to come with an open mind and be willing to learn new things. Because we have operations and engineering teams in many regions around the world, we expect you to be very multicultural and understand the differences around the world. We work with people in the US, in the Far East, in the UK – our customers are global and have regional requirements so does our business," tells us Christian.