CROWDFUNDING
Equity crowdfunding success for two Romanian techsecurity startups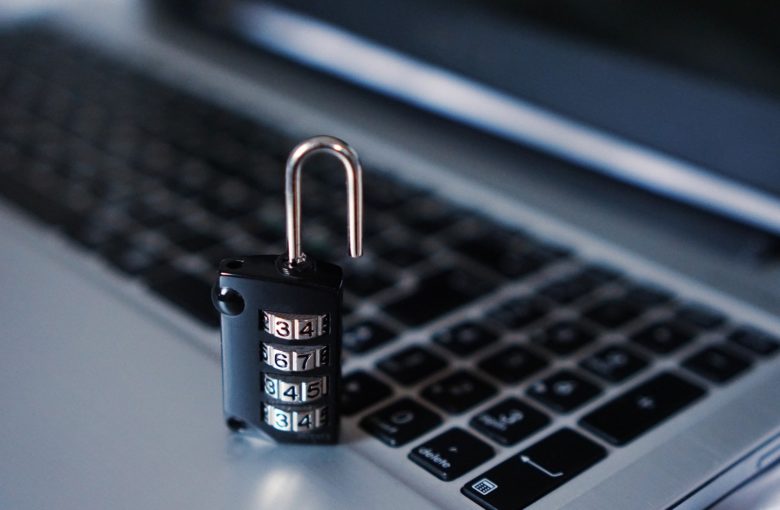 The time seems right for more investments into the cybersecurity market: by 2025, the global video analytics market is expected to grow from $4.9b to $11.7b while the cloud security market – from €29b to around €57b. And this makes investors' appetite rise too. In the past ten days, two Romanian cybersecurity startups raised a total of €575k after closing their investment campaigns on Seedblink –  the largest crowdfunding platform in South Europe dedicated to technology startups.
Equity crowdfunding with more than crowd-wisdom
One of the two Romanian cybersecurity startups –  SecurifAI, develops AI video analysis solutions for surveillance or monitoring cameras and managed to obtain €225k out of €200k needed, while the other – Cyscale, which develops data security solutions stored in the cloud, raised €350k out of €300k. The two companies have one more thing in common – both of their investment rounds were led by GapMinder, a Romanian venture capital fund that has already invested €50k in SecurifAI and €100 in Cyscale. According to Dan Mihaescu who is a founding partner of GapMinder, as more startups appear in the CEE the crowd-funding platforms need to incorporate more than crowd-wisdom and to have a solid base of professional and institutional expertise – just like Seedblink where the valuations and the terms of deals in high-tech startups are anchored by institutional investors.   
SeedBlink democratizes investments in startups and aims to develop an innovative entrepreneurial environment in the region by connecting investors looking for new opportunities and startups in need of financing. The startups that list on the equity crowdfunding platform supply a set of basic information and go through an eligibility screening before being approved to make a public listing. Transparency and diligence are highly valued and everything about the actual and potential performance of the startups, their cap table, and valuation is disclosed openly in order to make the investors aware of the risks involved. Moreover, the platform does not influence the process of valuation and leaves it completely to be negotiated between the startup and the existing investors. As of now, around €4.3m have been invested through Seedblink in more than 17 projects and that involves a total of 478 investors.
AI detecting anti-social behavior
The AI video analysis of SecurifAI can detect unusual events such as anti-social behavior and cars in forbidden areas, can recognize a person's face and facial expression, and even detect a person's pulse. Therefore, the company's main B2B clients are in the sectors of retail, where SecurifAI comes in handy for shelf product monitoring, as well as in three other sectors where its solutions are used for monitoring work safety in construction and production spaces – smart city infrastructure, finance, and energy with OMV Petrom being the largest customer of the startup. "SecurifAI is a company with a very interesting platform that literally allows a lot of use cases, from evolved security monitoring assisted by AI, to marketing-related or fulfillment/logistics related use cases, going beyond typical demographics reports and sentiment analysis," adds Dan Mihaescu from GapMinder. 
On the other hand, Cyscale develops security solutions for data stored in the cloud and conducts risk analysis with this data. The startup offers security, compliance, and governance solutions for the identification of vulnerabilities, the prevention of data loss, and the protection of cloud environments with automatic corrections. The users of Cyscale can connect the service to the major cloud platforms – Amazon Web Services, Microsoft Azure, Google Cloud, Oracle Cloud, and IBM Cloud, and can visualize and protect their data in more than one cloud through a single dashboard. 
What will the money be used for
SecurifAI plans to use the raised money in the next 16 months for the development of its technical and sales teams to increase its presence on the local Romanian market. "Listing on SeedBlink is a very important step for us because it will support the growth of the SecurifAI team and, implicitly, our development on the local market. We want to recruit very well trained people, both technical and sales specialists." Cyscale, alike, also wants to use the new capital to develop its tech and sales teams but also to set out on international expansion with the vision to assist companies worldwide to become more competitive by showing them the value of cloud technologies and data protection.
International expansion and more future plans
As SecurifAI recently opened an office in the USA and applied for registration of a patent in the field of work safety, its main long-term goal remains further international expansion. In order to enter and grow in other markets, the co-founders of SecurifAI aim to get a series A investment of €1 million in the next three years. Their vision is that by the end of 2023 the company's valuation can reach €15 million having in mind the growing potential of the market and the number of customers. In the short-term, SecurifAI estimates to close the year 2020 with €150k revenues. "To expand globally, another key point in our growth strategy, we will need a new round of investments in the next three years," shares the Managing Partner of the startup, Valeriu Filip. 
Cyscale, which is currently valued at about €2.3m, expects to reach a valuation of €30m by 2023. "The next three years will be dedicated to research, there will be years that we will use to work especially to improve our solutions. With our emphasis on the research area, we want to reach the top of the most important cybersecurity providers in Europe in 2023," shares Andrei Milas, the cofounder of Cyscale. On a similar note, the startup expects a five-time increase in revenue for the next two years and a spike in the number of customers as in 2025, the goal of the management team is to reach 1000 customers. In the more short-term horizon, Cyscale will apply for  €2.83m in European grants part of the Horizon 2020 program. At the beginning of 2021, the startup also plans to register cloud technology patents abroad. "By 2023 we will grow slightly from a business point of view. But, later, we will focus on the sales side and we forecast a very fast advance in terms of customers and revenues," adds Milas. The other co-founder of Cyscale, Manuela Ticudean, explains that their current clients are only from Romania but they have recently signed a partnership with large companies to expand on the US market. Moreover, in Europe, they aim to gain new customers from England, Germany, and the Netherlands since these are the states with high levels of cloud technology adoption.