Daily Data
European And Israeli Companies Have Raised €1.7B Since The Beginning Of The Year. Will 2020 Be Another Record?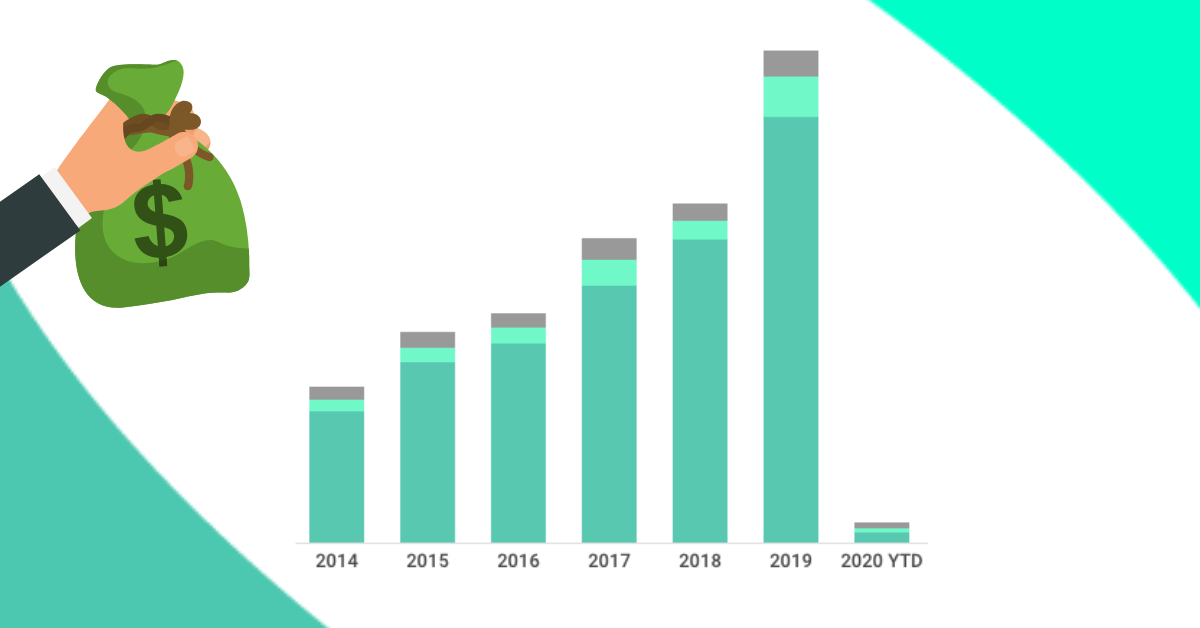 In 2019, venture capital investment in European & Israeli companies exceeded €40 billion according to Dealroom data. This represents a new record for the region and a total increase of the investments with 42% since 2014.  Much of this is driven by mega-rounds and corporate money: e.g. London-based financial service company Greensill that got a boost of in total $1.4B from SoftBank in 2019, or Stockholm-based lithium-ion-battery producer Northvolt closing a round of $1B by Goldman Sacks and Volkswagen Group.  At the same time, the number of rounds is decreasing after reaching a peak of 8676 in 2016, to 7104 last year.
According to Dealroom's data, a total of €150B venture capital has been invested in European and Israeli companies since 2014. In the past three years, round sizes are growing, while the number of deals goes down.
Will 2020 be another record year or VC rounds will slow down? In the first 20 days of 2020, European and Israeli companies have already raised €1.7B, show data.
This may also interest you: