trends & expectations
VC In Bulgaria: Will 2020 Be The Year Of The Many Deals?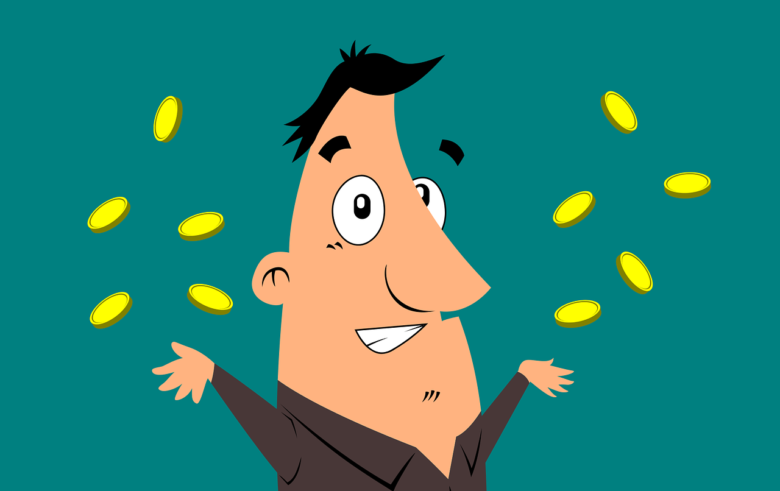 2019 will remain in the history of the Bulgarian VC ecosystem as the year with the largest number of new and/or reborn VCs. Towards the end of the most important period of its development (the first seven years), the local VC community features 14 investment companies backing (also) scalable tech companies. There was a point in 2019 when a joke was circulating in the local ecosystem: there are more capital and VCs than venturable businesses. The truth is that some of the funds that were launched didn't invest last year, for they needed to complete procedures to receive the capital. There was only one exit of a venture-backed startup.
Indeed 2019 was one of the most eventful years for the Bulgarian venture capital industry. VCs (active were only the ones that were closed in 2018 – ed.n.) have closed around 25 deals, and invested a total of close to €13M, one VC fund filed for an IPO, and three corporate acceleration programs were started. 
The fruit of all these developments will start coming in 2020. "Most certainly, this year in the ecosystem we'll witness a larger number of investments and more exits," hopes Nikola Yanev from Eleven Ventures. 
What exactly did 2019 bring
In a nutshell, four new funds with a total investment capacity of €94.2M were launched, but none has started operations. Existing funds though were quite active. Eleven Ventures invested around €3M into twelve companies, launched two corporate acceleration programs – one specialized in fintech with Visa, and one around digital health with Sopharma Trading. The fund also filed a prospectus for a potential IPO. LAUNCHub Ventures put around €5M in three companies and exited one – Cloudpipes. By the way, Cloudpipes is also the first exit for the one-year-old Brightcap, who invested a bit over €3M last year. BrightCap Ventures also announced a partnership with engineering company Rolls-Royce to scout and accelerate startups together.  Impetus Capital invested a total of close to €1M of its €2.5M fund. AE Ventures closed deals for nearly €1M too. The other Bulgarian funds were rather inactive in terms of new deals for they were invested in 2019.
As a comparison, the total amount of VC invested in Europe, according to the intelligence platform Dealroom, is €42.2b (€29.4b in 2018). 
"I see significant importance of the corporate venturing activities in Bulgaria that become more and more important and present in the country," comments Maria Marinova, director of the Bulgarian Private Equity and Venture Capital Association (BVCA). 
What to expect in 2020: more money, more deals
In 2020, there will be money on the market. Also, regionality starts to become a more and more important topic for the ecosystem. 
Launched last year, the VC fund Morningside Hill (€34.25M), early-stage investor Vitosha Venture Partners (€20.9M), and the new generation of NEVEQ a.k.a New Vision  (€23.2М) will start investing.  Acceleration fund Eleven Ventures and BrightCap Ventures still have capital for investments too – respectively around €4M, and €17M. Blockchain specialized AE Ventures continues to make small investments across the region. This means there is close to €100M available capital across different stages of development in the next three-four years. "The early-stage segment seems to be a bit overcrowded. 2020 will be very interesting as we'll witness all funds finding their own unique propositions," observes Stephane Gantchev from LAUNCHub Ventures. 
"I expect to see a couple more exits and bigger investment rounds raised by Bulgarian companies," says Nikola Yanev from Eleven Ventures. Last year, the fund also filed a prospectus for an IPO, which would make it the first public Bulgarian venture fund. And there are more hopes that the sources of VC capital could diversify. "We are hopeful that the last legislative hurdles will be removed so that local institutional investors can participate in the private equity markets," says Daniel Lorer from BrightCap Ventures. 
Yet, aside from all the positive news and expectations, there are also less pleasant situations marking 2020. At the end of 2019, Leona Aslanova, the already former CEO of Innovation Accelerator Bulgaria, which was supposed to disperse €15.6M to 220+ ventures, disassociated from the fund.  The status of the fund is currently not exactly clear. (story coming soon).
Growing regional
"We see more and more regional events happening – in Serbia, Romania, Austria among others – which is important for strengthening the collaboration and consequently the business and investment scene in the SEE region," adds Marinova. 
The optimism is on the rise and the region may soon see a larger player coming from Bulgaria. Launchub Ventures are willing to raise a new regional €60-80М fund, expecting first closure in Summer 2020. "We see there's more confidence in the region as the ecosystems matured. And I expect to see more unicorns coming from this region," comments Stephane Gantchev from Launchub Ventures. It seems that the whole of Europe is riding the VC wave as European venture capital firms raised around €12 billion in new funds in 2019, reaching a new record. Rocket Internet, EQT, and Lakestar topped the list with new funds of €900M, €660M and $700M ready to be invested in the coming years, shows Dealroom. 
Having in mind the fact that the Bulgarian VC ecosystem is some five years ahead of the Romanian and Greek (because the first early-stage VC-backed funds were piloted in Sofia in 2012 – ed.n.), it's likely that Bulgaria will continue strengthening its position as the leading regional player in venture capital business. Yet, whether there will really be more and bigger deals remains to be seen.