BALKAN ENTREPRENEURSHIP
"Everything started from a university dorm": How Kosovo startup Gjirafa became the Western Balkan's Amazon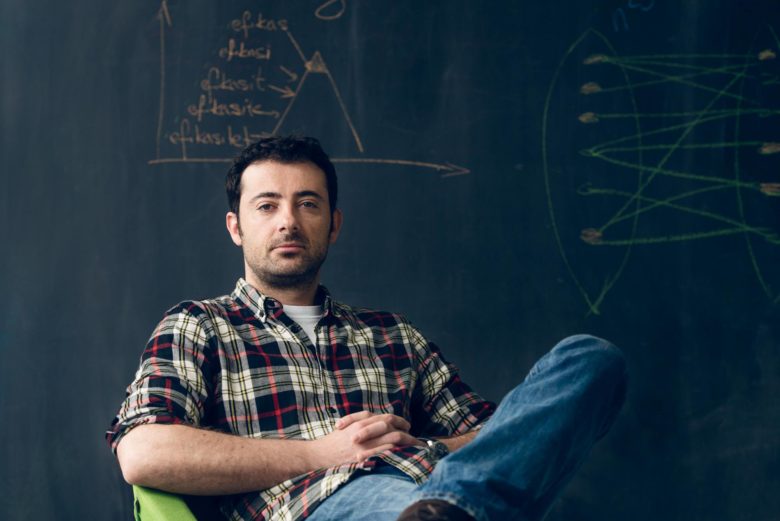 The Western Balkans were very much neglected by tech giants like Google and Amazon, when Mergim Cahani, founder of Gjirafa, started his company in 2011. His goal – to utilize Albanian language (his mother tongue) into the digital market and build the internet economy in the Balkans by focusing on key services that were missing in a market of about 12 million people. 
Even today, the Balkans' broadband infrastructure remains relatively poor, with a significant gap in coverage between rural and urban areas. According to the EU, the region needs large-scale investments to catch up with the current trends and reach the EU's 2025 targets. 
However, the founder of Gjirafa, along with co-founders Ercan Canhasi and Diogjen Elshani, were determined that the Balkans internet economy would only develop if they establish a company that digitizes services. This is why Gjirafa came to life. "It all started in a dorm at the University of New York, while our CEO Mergim Cahani was studying and working with his professor – who was one of the leading scientists at Yahoo.com – to create the New Zealand search engine", says Doresa Rexha, one of Gjirafa's first seven employees, who now heads Gjirafa Studio.
"I remember our first meetings,  Mergim would start each of them with the same quote": 'It's okay to make mistakes and we have to make mistakes to grow. But remember, tomorrow we have to make new mistakes.' We continue to grow by repeating this quote to ourselves and to our new members", she told Trending Topics SEE. 
From seven to 200 employees
Gjirafa is considered to be one of the most successful startups in the Balkans. In the beginning, they hired mostly young students aspiring for a career in e-commerce. Doresa Rexha was one of them. 
"I am an actress by profession. Seven years ago I was still studying when I started my internship at Gjirafa. It was something completely different from any of my previous experiences – the way a start-up works, the big changes, the rapid growth, adapting to new circumstances, the development of technology, and many other factors. To be honest, I felt like Alice in Wonderland", says Doresa. 
The company offers a variety of offline to online Internet consumer services in the Balkans and among the Albanian diaspora. It is the fastest growing internet company in the Balkans and one of Europe's best funded VC startups, with rounds from globally reputable investors. 
"There were seven of us in the beginning. Then our number grew to 20, 50, 130, and now Gjirafa has about 200 members!", Doresa Rexha recalls.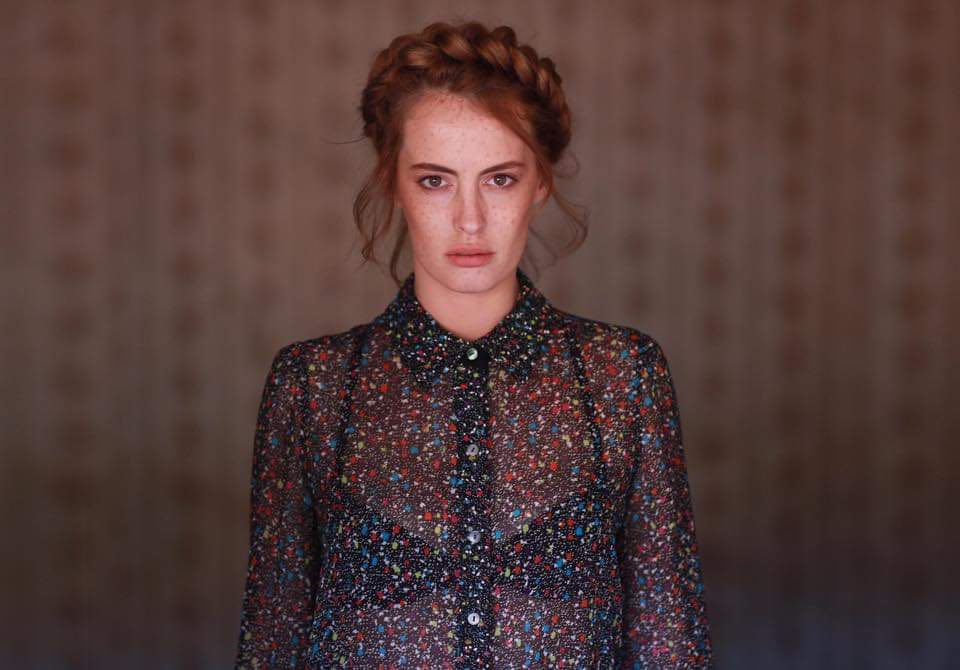 The first platform that Gjirafa launched was gjirafa.com – the first search engine in Albanian language. "It continues to be our first love," says Doresa. 
In 2014, the company joined StartupYard. Mergim Cahani continued to be a mentor and advisor for startups and attracted the attention of one of StartupYard's investors – Rockaway. In 2016, Rockaway Capital invested $2 million in Gjirafa. 
StartupYard reported that the deal came amid Rockaway's recent aggressive moves in European e-commerce investments, and followed earlier investments in Gjirafa from angel investors, including Yandex's Esther Dyson, Credo Ventures Partner Ondrej Bartos, and Roland Berger managing partner (and former StartupYard mentor in residence) Philip Staehelin. 
With this capital, Gjirafa was able to expand more aggressively in the Balkans'Albanian speaking regions. The deal also called for Rockaway to commit considerable resources to bringing other internet properties to Albanian language audiences and businesses, building up the internet economy in the region in partnership with Gjirafa.com, StartupYard stated. 
+++Albanian startups, innovators fight their way through traditional business models+++
A small market with various services 
From bus lines, weather forecasts and daily news to the latest electronics and video content. Gjirafa has it all. Operating in a small market like the Balkans, Doresa Rexha explains, makes you think in various ways. 
"I think the beauty of start-ups lies in the fact that there is no comfort, and when there is no comfort, there is development and achievement. Starting from this, being inspired by the developments in the global market and getting acquainted with the market in the Balkans, which is small and therefore you cannot offer a single service, we started to grow vertically and provide different services for the region", Doresa explains.
Gjirafa.biz was one of the expansions that the company undertook, improving access to information for more than 80,000 businesses in Kosovo and Albania by digitizing their profiles. After this, the company launched online store Gjirafa.50, the first in Kosovo and the whole region.
"In the beginning we had only 50 products and the whole staff was involved in different responsibilities. On one occasion, I went to deliver an order, and the household lady insisted on inviting me for a coffee. I will never forget the moment a child jumped with happiness when we delivered his new headphones. This made us proud", Doresa recalls. 
Giving back to community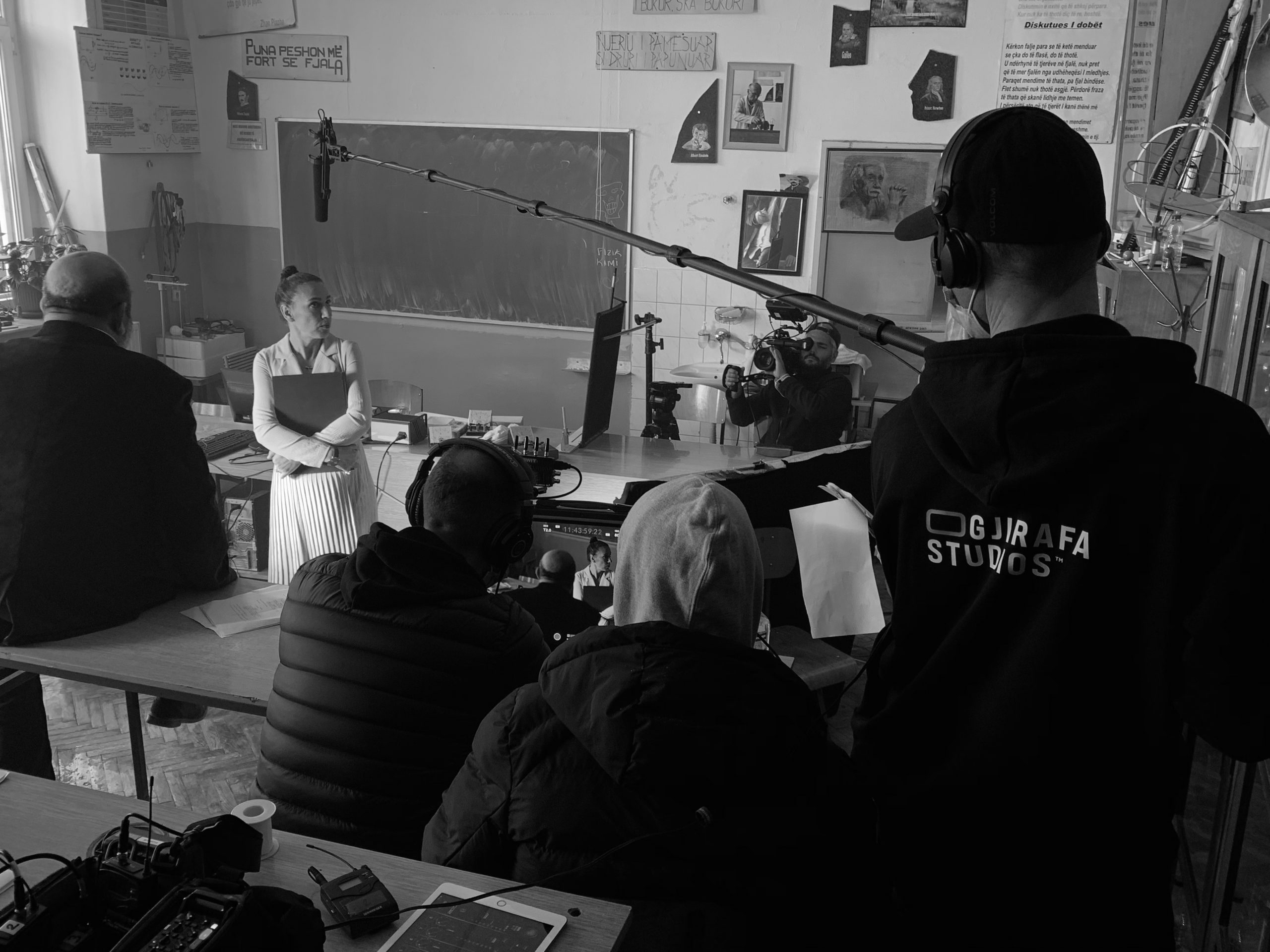 "Our Cafeteria" is one of the most popular TV series produced in Kosovo since the war. The show was released in 2004 and was on air for 13 years. However, the producer then decided to drop it due to lack of financing. In 2017, Gjirafa decided to bring it back to life, reviving the good memories. "The premiere was extremely successful, within three hours it reached over 200,000 views and after 10 minutes, due to high viewership, the network went down," says Doresa Rexha, explaining how Gjirafa Studio started out as a new platform for artists like herself. "The platform at that time was not stable. but we kept saying that 'done is better than perfect'." 
Now the department that she leads is producing three TV series and also collaborating with the Cinematographic Center of Kosovo. It is also releasing Kosovar produced movies online. Some of them were even nominated for the Oscars. 
Despite Gjirafa's commitment to the digitalization agenda of services in the Balkans, the region's market changes very rapidly and this has its own impact. Doresa Rexha, however, is confident that the key to success lies in hard work, love and dedication, and a lot of patience towards challenges. If they follow this recipe, every startup can develop into a million-investment company. Or, in Gjirafa's case, from zero to the Amazon of the Balkan's.