digital assets
Facebook's Latest Pivot Is A Cryptocurrency Called Libra And It Looks Like A Threat To Cash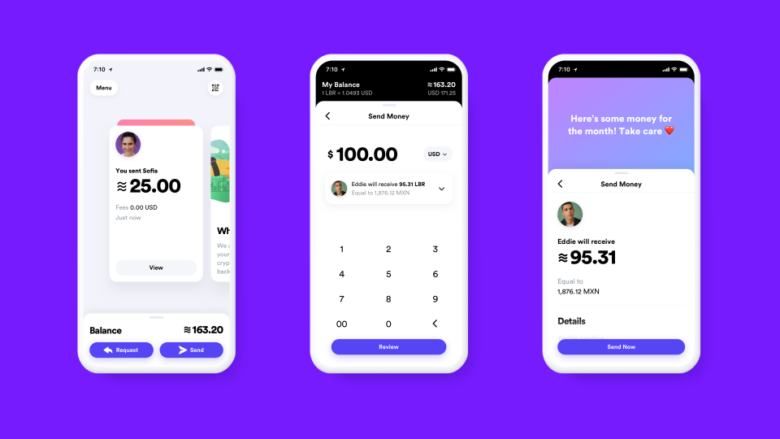 This day will definitely remain in the history of Blockchain: On June 18 Facebook has officially presented the plan for its own cryptocurrency called Libra (white paper), and it's supposed to "reinvent money". Libra could be transferred at almost zero fee, bought or one can cash out online or at local exchange points.
And it all comes with own wallet – Calibra, that will roll out in the first half of 2020 to allow users of Messenger and WhatsApp to use and easily transfer blockchain assets. There will also be another dedicated new application for the same purpose.
For WhatsApp and Messenger
"With Calibra, you can send Libra to almost everyone who owns a smartphone, as easily and quickly as you send a text message, and at a great price," says Facebook. "We hope that we can offer additional services to people and businesses over time as paying bills by pressing a button, buying a cup of coffee with the scanning of a code or driving on public transport, without cash."
"From the beginning, Calibra will let you send Libra to almost anyone with a smartphone, as easily and instantly as you might send a text message and at low to no cost," says Facebook. "We hope to offer additional services for people and businesses, like paying bills with the push of a button, buying a cup of coffee with the scan of a code or riding your local public transit without needing to carry cash or a metro pass."
The Calibra app and the integration into WhatsApp and Messenger is a way for Facebook to make money from the cryptocurrency. There should be no fees for peer-to-peer transfers (a.k.a sending money to friends), but if one pays with Calibra in online stores, there will most probably be small fees. Calibra could also offer financial services – such as loans.
Data not used for advertising
To regulate the data traffic with Libra, Facebook and its partners want to use the same anti-fraud and anti-money laundering methods as banks and credit card companies. Data about the use and personal finances should not be accessible to anyone besides the user. Aside from limited cases Calibra will not share account information or financial data with Facebook or any third party without customer consent. This means Calibra customers' account information and financial data will not be used to improve ad targeting on the Facebook family of products, reads the official statement.  touched by the users only in exceptional cases – otherwise the app should not pass on data to Facebook and partners.
The target group for Libra are basically all users of Messenger and WhatsApp. Emerging and developing markets seem to be the first destination. Half of the adults worldwide have no bank account, and 70% of small businesses in emerging markets have no access to credit. In addition, migrants pay $ 25 billion a year in overseas transfers by transferring money to family members and others home, the argumentation of Facebook continues.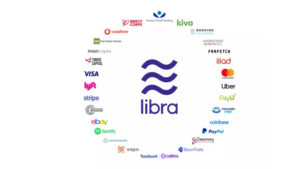 Brands go shopping
Unlike Bitcoin or Ethereum, Libra is a so-called stablecoin linked to Fiat currencies like the Euro or the Dollar. This is a mechanism to avoid extreme price fluctuations, which are so typical for many speculative crypto-assets. This is the only way to make Libra more attractive to the mass user so that the cryptocurrency becomes part of the everyday lifestyle. The Blockchain, on which Libra builds up, is to create 1000 transactions per second, says Facebook. This is much more than the Bitcoin or Ethereum blockchain creates today.
The administration of the Libra Blockchain and the Libra Reserve will be the responsibility of the Libra Association, which Facebook has set up as a non-profit organization in Geneva, Switzerland. Big companies can become founding members and gain a vote in the Libra Association council in exchange of at least $10M. The founding members become validator node operators and will be entitled to a share of the dividends earned from users who buy Libra. Of course, proportional to their investment.
It seems that Facebook has attracted enough prominent partners at the very beginning of the ambitious project.  Currently, there are 27 officially listed, CEO Mark Zuckerberg hopes to reach 100:
Mastercard

About

Vodafone

Visa

Lyft

Kiva

Booking.com

PayU

Coinbase

PayPal

Spotify

Stripe

and others
These are part of the Libra Association and responsible for the management of the nodes.  And the list of partners allows suggestions on where one can pay with Libra – for example, for trips to Uber or Lyft, for music streaming at Spotify or for hotel or flight bookings on Booking.com.
In addition, developers should get the chance to test the Libra blockchain and build apps on the open source later on. The blockchain prototype has just launched its testnet, so it's effectively in developer beta mode until the first half of 2020.
Stablecoin for Everyday
Every digital Libra Coin should be covered by fiat money, which in turn is in the Libra Reserve, which is managed by the Libra Association. If you want to trade Libra back in Dollars or Euros, you can always do so at the current price. The money comes from two sources: the investors who buy the "Libra Investment Tokens" and the users who trade fiat money for Libra. The money is flowing into the Libra Reserve and will be invested in low-risk assets, that are supposed tol pay interest over time.
"The proceeds from these interest payments will initially be used to cover the association's operating costs – to finance investments in ecosystem growth and development, grants to nonprofit and multilateral organizations, technical research, etc.," , And further, "Yields are used to pay dividends to early investors in the Libra Investment Token for their first contributions."
"Interest on the reserve assets will be used to cover the costs of the system, ensure low transaction fees, pay dividends to investors who provided capital to jumpstart the ecosystem, and support further growth and adoption, " says the Libra Association. The rules for allocating interest on the reserve will be set in advance and will be overseen by the Libra Association. Users of Libra do not receive a return from the reserve, it reads further.