Love is in the app
Feeld: The Dating App Pushing The Limits Of Relationship And Sexuality Concepts… And Its Bulgarian Roots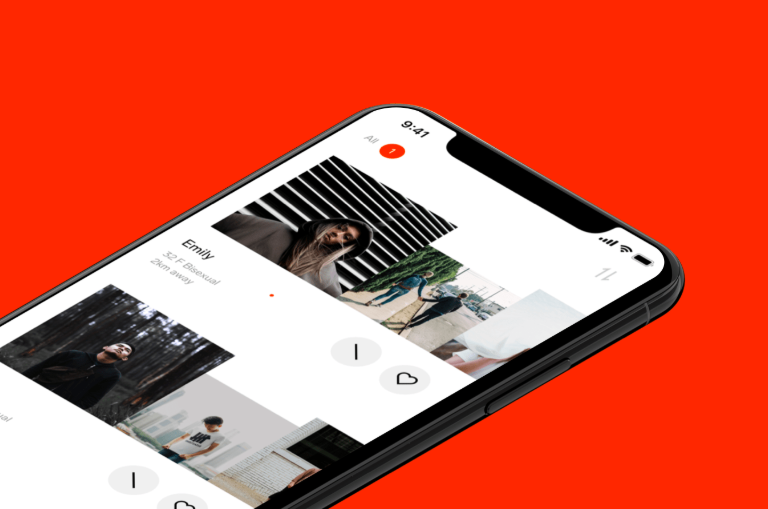 "People try to simplify what we do a little bit and they try to focus on one thing. And actually we'd like to think of ourselves in more broader terms – people who are open-minded, want to experiment and explore. We struggle a lot as a company with being put into boxes," tells us Lyubov Sachkova, the Communications Manager of  dating app Feeld.  
Founded in 2014 by Bulgarian graphic designer Dimo Trifonov, the app was first called 3nder but was rebranded in 2016 after Tinder's parent Match Group sued 3nder for trademark infringement. In any case, Feeld is an app that goes beyond traditional dating and explores tabus. It all started with a conversation between the founder and his girlfriend about having feelings for other people too and developed an app that soon picked up a $500K investment and reached 1M+  iOS downloads in less than a year.
Today Feeld has been downloaded over 4M times, is available in almost every country in the world, with the US, the UK, Brazil, and Australia being the strongest markets. The company has evolved into a fully remote team of around 30 people, who work autonomously from different countries all over the world. Freedom and fluidity is part of their product concept, and this is also transferred into the way they work and live a.k.a what some would call culture. 
In any case, we couldn't resist the temptation to ask several questions about Feeld and the world of alternative relationships and their intersection with technology:
Trending Topics: What is the concept of relationships you are introducing to the world?
Lyubov Sachkova: We are not trying to introduce any concept of relationship, we are more trying to enable people to build a relationship that suits them, and not trying to take prescribed models and applying them when it doesn't fit. So, the whole story starts with Dimo and Ana, who are both Bulgarian but met in the UK. She started experiencing a sort of attraction for a colleague of her – quite a fragile situation to be in. Coming from Bulgaria she'd grown up with a quite conservative model of relationships. And the whole product is a result of her, being able to share her desire honestly: she wrote him a letter explaining all this, and he responded with "Оh, if you feel that way, probably there are others too." So they started exploring it and found out there's no place where you can have such experiences as a couple without having to be part of some community. Then, Dimo sat up a landing page welcoming other people who feel that way to sign up. Оvernight it exploded with 10K sign-ups. That's quite entrepreneurial don't you think? 
Which is the most common prejudice you are facing?
People try to simplify what we do a little bit and they try to focus on one thing. And actually we'd like to think of ourselves in more broader terms – people who are open-minded, want to experiment and explore. We struggle a lot as a company with being put into boxes. We believe nothing is more unpredictable or less binary than human desire, but people always try to box it.
How do you think technology influences relationships in general?
If we take the whole dating app industry, I think the way we meet people has revolutionized. Back in the days, we used to meet people only through friends of friends or if your family introduced you to someone. And now there are so many places you can meet people. Technology really breaks walls in terms of how people can connect to each other. And then, of course, I think new ways of interaction are about to come, I think the location will become obsolete. It's already happening, teenagers are experiencing relationships much more through technology than we'd consider acceptable.
But this last example could also be seen as a downside. Don't you think? 
I think it really depends on what's the reference point. I wouldn't put myself in the position to judge someone who's having a relationship over the phone. If that gives them what they need, that's okay. 
Is technology enabling our expression of sexuality or on the contrary?
That's a very complex topic. Technology in one way is a very good vehicle for new ideas and gives many people access to a lot of resources, which is amazing. At the same time, that same technology is being governed by private companies that create the rules. And this is where censorship becomes evident. When you are a company like ours, you can experience it. For instance, partners that we work with have been banned from Instagram twice already, because their brand contains "sex" regardless of the fact that they offer sex education. 
How do you make money?
It all comes from our premium model called Majestic Membership where users have four additional features.  
How do you assure the security of your users' data? After all, it's quite sensitive.
We are GDPR compliant and constantly update our operations to keep up to date with all changes. No individual user data is identifiable. Additionally, we do not sell our users' data.
I see you have a "labs" section on the website and you organize physical events too. Tell me more about it? 
That's where we keep track of special projects. We collaborate with artists, poets, writers, etc., on subjects around erotica, sexuality, gender. We also have an event series in London, that we are looking to expand in the future. People see a connection and they want to move it to the physical world.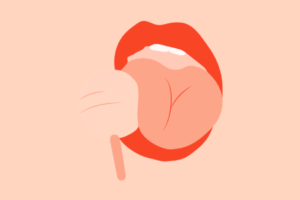 What do you think unites the people who work for Feeld? 
One of the very important ingredients here is honesty. It was started by our founder based on his relationship with his partner Ana. They both still work for the company. So one is the mission. The other thing is the purpose and a strong mission. We have recently been able to formalize it, before that it was more a shared feeling among a smaller team. Precisely it sounds like this:   Opening up the future of human connection through normalizing sexual desire. So basically, how we can interpret that is being sex-positive and not seeing relationships and sexuality necessarily within the norm most of us have been raised with, and instead of this opening up the conversation about opportunity and exploration in an environment that's safe. It gives you the tools to explore without feeling alone or ashamed. 
OK, one last. What's with the 23 sexualities?! How did you come up with this number?
Well, we didn't come up with them. We looked for different concepts to provide people with options that suit them most. 23 is just a number, but it symbolized the idea that sexuality has many facets, it's fluid. This is a number that would make you think about it and start conversations.