STARTUPS
FoodObox: Bulgarian startup saves meals and battles food waste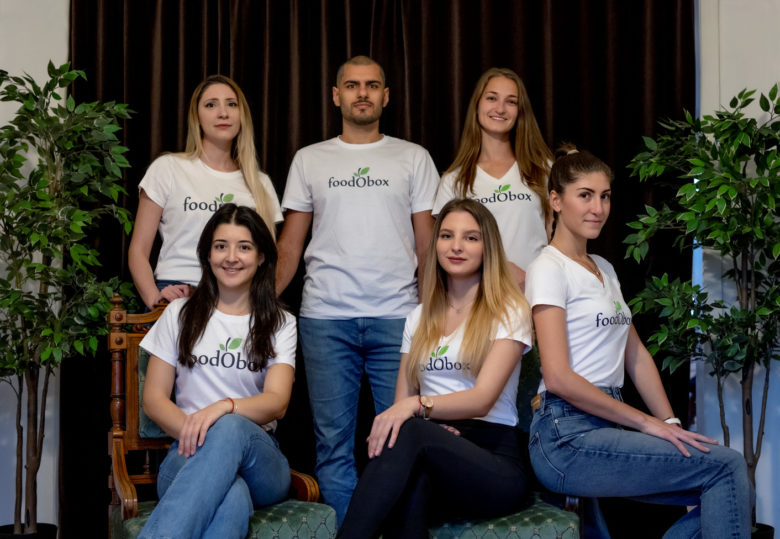 Have you ever wondered what happens with thе unsold baked goods in bakeries and lunch menus in canteens and restaurants? A very large part ends up in the garbage. The same applies to most of the fruits and vegetables in supermarkets.
In fact, about 1/3 of the food produced worldwide is not consumed and approximately 40% of all food around the world is being wasted. The Bulgarian startup "foodObox" is on a mission to save edible food from the garbage and offer it at a reasonable price.
Co-founder of foodObox, Jane Dimitrova, has rich experience in the field of circular economy and sustainability and her passion for impactful projects resulted in the creation of foodObox. With a successful career abroad, Jane shares that coming back to Bulgaria was a lucky coincidence caused by the COVID-19 pandemic.
Her partner in crime, co-founder Velin Kerkov, had a clear goal to return to Bulgaria after finishing his studies in Scotland, develop his own business and contribute to more meaningful projects in his homeland. FoodObox founders share that Bulgaria is more backward compared to the more developed Western countries but this is why it has a huge potential for growth.
In an interview for Trending Topics, Jane Dimitrova tells us more about the agenda and the future goals of the food-saving app foodObox.
What inspired the idea of foodObox?
During my studies in Italy, I got familiar with Too Good to Go: the world's leader in the fight against food waste. I noticed that it was very common for people to buy and save food via the app, so I saw a nice opportunity.
Upon my arrival in Bulgaria during the pandemic, I wanted to find a way to give value to the Bulgarian market and motivate more people to start thinking differently about the environment and our responsibility towards it. This is why I adapted the already successful business model operating in other countries, and found soil for growth in Bulgaria. 
We launched foodObox just a few months ago, in mid-2021. Now our service is available in a few big cities in Bulgaria and our app is adapted for both Android and Apple users.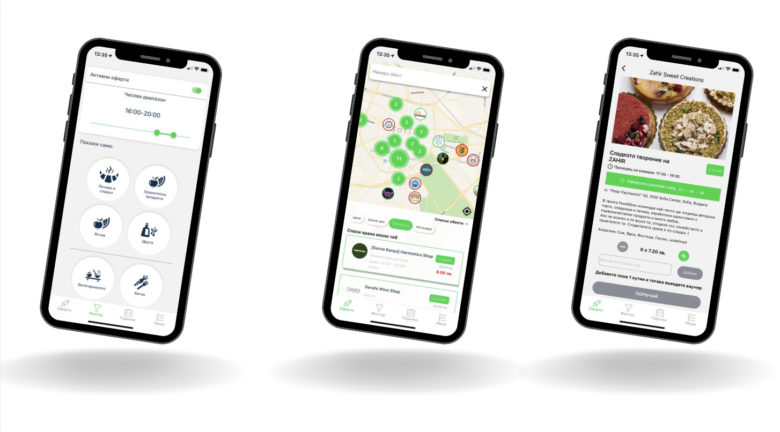 What is foodObox actually about?
FoodObox allows businesses to sell surplus food and to avoid throwing it out, thus not wasting all the resources invested into manufacturing and preparation. Using FoodObox also allows them to gain a "greener" and eco-friendly image, without spending extra on marketing. At the same time, the end users help reduce carbon emissions in a sustainable way which is the primary motivator for younger generations when selecting a product or service.
At its core, FoodObox is a marketplace platform for both B2B and B2C, and it serves as the intermediary point of contact between the restaurant and the client. Eligible businesses that we work with are usually restaurants, (dog) bakeries, pastry shops, supermarkets, hotels, gas stations, draft beer shops, wine shops, and many others. Working with verified providers helps us ensure safety and good quality for our clients. 
Every restaurant that joins our network of food providers is informed about our strict guidelines about what can be sold through the platform and what not. We do not accept food that has expired, has mold, or can potentially harm people's health. Most restaurants understand that selling bad or expired food will reflect negatively on their public image. 
Last year we partnered together with Bosch Bulgaria and donated around 100 kg of food to a local foundation for people with disabilities – Maria's World. We now are working on the donation functionality in the app that will soon be available. We are open to working with different NGOs and businesses that would like to help provide the most vulnerable members of society with a meal on a weekly or monthly basis. Businesses could easily register to become part of our network also on our website. 
What are the perks of food sharing via foodObox? 
FoodObox is a win-win situation: On the one hand, clients get to experience new restaurants, new tastes, and dishes at a heavily reduced price with a minimum of 40% discount. On the other hand, for restaurants, the mystery box is a chance to introduce their products to more people and potentially convert them into loyal and long-term clients. On top of that, we do something good for the environment.
The concept of the magic box could be seen differently depending on the perspective and the expectations of the users. Many people love the wow-effect, they like experimenting and trying out different stuff each time. While for people with specific regimes this can be a difficult challenge, even though we make sure to provide filters and allergens list.
A big advantage is that foodObox is super easy to use. Anyone with a smartphone can access our free app, there are no other requirements. The payment is happening directly at the pick-up at the restaurant or store, so you don't need to set your credit card in the app.
Do Bulgarians waste a lot of eatable food?
According to the UNEP Food Waste Index Report 2021, the annual food waste in Bulgarian households is approximately 68 kg per person. This equals almost 500 000 tons of food waste per year generated by Bulgarian households only. This is almost two times more in comparison to our neighboring country Greece. The food waste caused by the food industry scores even higher numbers.
However, the Bulgarian government currently does not focus on regulations that track and measure food waste and this allows the problem to continue slipping through the cracks of legislation. But this is a global problem as well. Worldwide, 1/3 of edible food is discarded. This is more than enough to feed all people below the poverty line.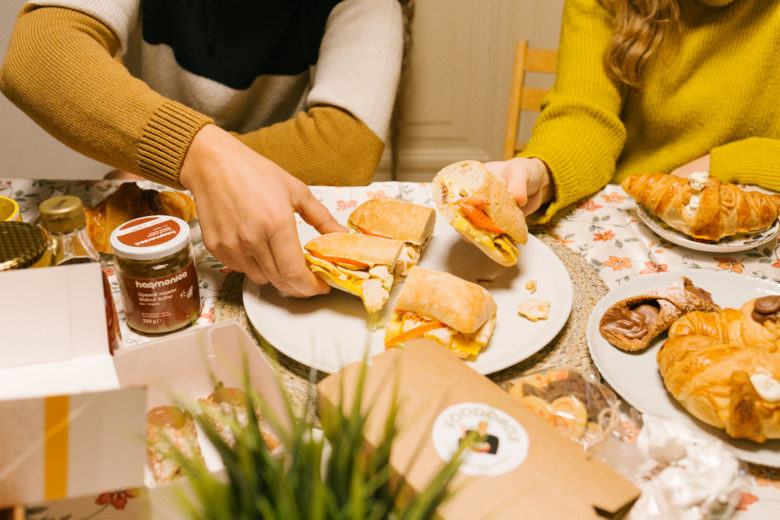 Is food waste a cultural thing? Can we teach society to be more conscious about it?
Food waste is most certainly not a cultural thing, bound to a certain geographical location. In fact, the most waste comes from countries with high quality of life, where hunger is eradicated and food is an easily accessible and affordable resource. The more wealth is acquired, the more food is seen as entertainment instead of a need, which is the case in most impoverished regions in the world.
We believe that education is key to becoming more conscious and reducing food waste. At foodObox, we try to keep people informed by regularly publishing articles and posts with easy tips on extending the life of food by storing it properly, reading labels properly, zero-waste recipes, and much more.
We are now starting a series of educational lectures at high school, targeting the youngest members of our society – teenagers. We have prepared interactive lectures through which we will teach them what is food waste, why is it happening, how is it related to climate change, and the most important part – how to prevent it.
How do you think the problem with food waste would develop in the next years?
In France, for example, food businesses are forbidden to throw away food – that's why they donate it. We are aware that if there is a structure and state policy to address the problem, then the waste can be drastically reduced.
We are also working in this direction. Until not long ago, it was paradoxical that businesses in Bulgaria had to pay 20% VAT for food donations. In 2017, zero VAT has been adopted for food donations but, unfortunately, only up to 0.5% of the company's annual turnover. The new government has said it will fight to raise that threshold, which remains to be seen.
Another recent change in Bulgaria is an ordinance issued by the Bulgarian Food Safety Agency in 2021, according to which expired "best by" foods that are safe to eat can also be donated. This is a major gamechanger for people in need and a great opportunity for many businesses.
What are your plans for the future? 
We want to go further and save food in an environmentally friendly way. By cutting down on disposable plastic, for example. Thanks to the growing consumer interest, we are successfully expanding our partner network of restaurants, confectioneries, bakeries, and more.
Currently, you can save a surprise box through foodObox in six major cities in Bulgaria – Sofia, Plovdiv, Varna, Burgas, Ruse, and Elin Pelin. The affiliated partner restaurants see that it is possible to reduce the food waste to zero and want to continue working with us in the long run.
Тhe next step will be launching Foodobox in a new country. We are considering some of the neighboring countries.
Expanding abroad: Are you looking for investments?
We are now fundraising, we have several interested VCs and business angels. We already have a soft commitment that will cover half of the round, so we are in a hurry to find a co-investor who can cover the rest of the needed amount. We are happy to get in touch with anyone who is interested in supporting us throughout our journey.