#decisions #personal story
Bulgarian Founder: His Company Became Part Of Amazon, He Decided To Leave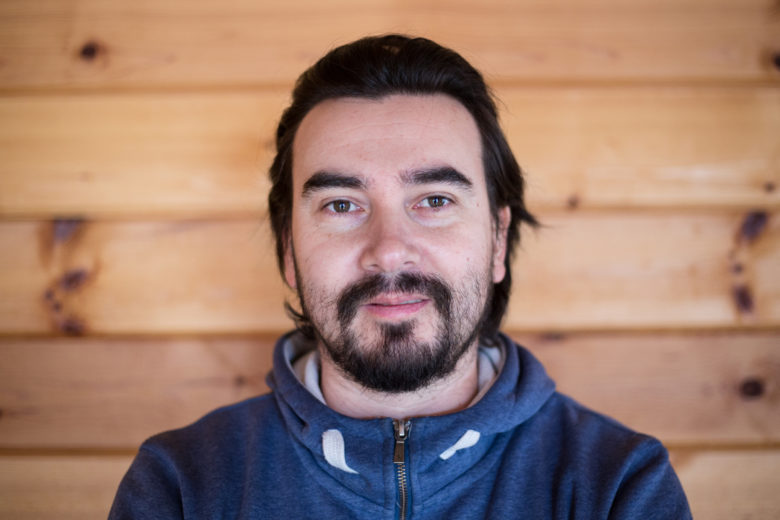 Marin Petrov lives near Sofia, at the foot of the mountains, meditates, goes hiking, climbing, and fishing. But he also develops tech businesses – from those that get acquired by brands we've all heard of, or sometimes fail to get there. There are challenges he can deal with – bootstrapping, building a productive team when there's no money, pivoting, even selling his very own venture and letting go of the control of something he has blooded and sweated over. And there are those he cannot and does not want to deal with – pitching to VCs and being involved in corporate management structures.
In the past three years, after Petrov decided to look for his realization outside the corporate world, he developed two startups. Both are not on his agenda anymore, and a third one is in development. The first one died prematurely because it was too early, the second is now part of the Amazon Web Services portfolio. He is not part of the Amazon team, because he chose to.
Start, scale, stumble, sell
Petrov has over 15 years of experience in the animations and special effects industry in Bulgaria and New York, he's part of the team that drew the weird squirrel Scrat from Ice Age.  Yet, in 2016 he decided to leave the industry, identifying what was not working properly there and found his own company. Even two.
One of them was a VR game, but it was too early for the market and the users, as the technology was not widely adopted. This one is now frozen, and it is unlikely to flourish again. "What made it happen was the team and those people are all doing something else now. So even if the time of VR games comes, I don't expect Hack&Paint to come back," he says.
What however went well was RGB notes, something like Google docs for animators and designers. With his distributed between Sofia, LA and New York team of four, Petrov developed a collaborative platform that allows production teams and their clients to access videos and images from different points and edit and comment in real time. They first sold to freelancers but soon realized that there was a huge untapped potential – studios with distributed teams and online academies. At the end of 2017, a year after the start, the venture was having paying customers, mostly in the US, and was generating enough revenue from its SaaS model to sustain the team. Yet, the income was not enough to continue developing features the users were asking for, and the competition was significant.
"We faced a dilemma. We needed to fundraise, and yet, I'm not a fan of the Silicon Valley culture and the constant fundraising. I believe in bootstrapping. At the same time, the product didn't really have the chance to be a billion-dollar company, to raise a giant round. So we started looking for other opportunities," recalls Petrov.
Products will come and go, but culture should last
It took the team six months of meetings, discussions, and inner doubts to make the step. Through Petrov's connections RGBnotes came in contact with Nimble Collective, a well-funded with $17M+ California based cloud animation platform, that proposed an acquisition. It was not an easy decision to give up the control over a product they've developed from a scratch and know each code of line, still remember each client conversation and every closed deal. But it needed to be developed further, and there were not too many options.
They sold it to Nimble in 2018, and Petrov and his co-founders continued developing the product and were enjoying the new team and the fact that the platform was live. Up until the moment when Amazon Web Services came in the game and bought this product some three weeks ago. Then he left.
"It was not an easy decision. But RBGnote was not only built because of the product itself, but also because I wanted to create a specific culture of self-management. My gut feeling was this could have been very hard to continue in the new corporation, so I pulled back," explains to us Petrov.
A matter of autonomy
Many times in the course of our conversation Marin Petrov talked about the team, and the culture of self-management and autonomy he valued so much. He thinks this is hardly achievable in a corporate hierarchical structure. Therefore, he's already after his next venture – this time it's a network for special effects artists, which he will organize the same way his other teams were.
Three key lessons he took along from his entrepreneurial journey and will put in the next venture. First, to stay focused and say "no" 99% of the time. Also to analyze carefully and take hours for decisions and prioritize them to daily operations. And most importantly, the culture –  if you manage to define, create space for autonomy, where everyone knows what they are responsible for, and are ready to support and give feedback when needed, then this is the most valuable asset of a company.