hidden champion
Gaida.ai: The AI Startup That Aims to Prevent Painful Memories of Buying Real Estate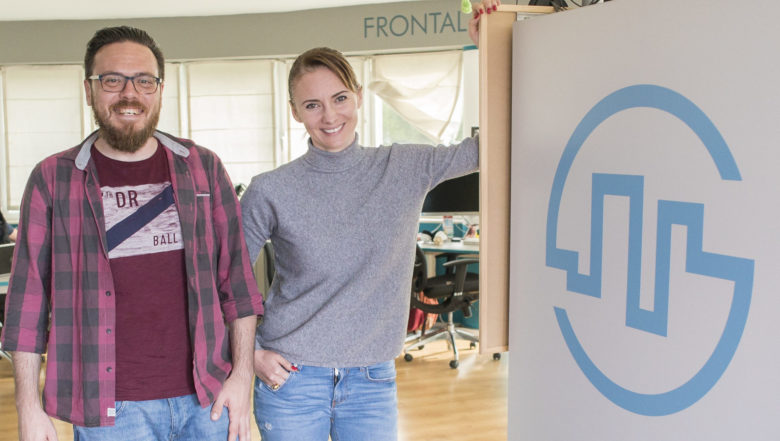 "In a room of five people, when you ask whether someone has bought real estate, three of those five faces would express pain," laughs Galya Jordanova, CEO of Gaida.ai. And probably, if you or someone around you has ever bought a house or a flat, you know what she's talking about. Often enough it's a struggle to get to that one property for which you are willing to pay a mortgage in the next 20 years. This is what the Bulgarian startup Gaida.ai wants to change and has applied a fair amount of data science to do so.
Gaida.ai has developed and piloted a tech solution for real estate agencies to help them serve all incoming leads. It works completely invisible to the buyer, yet answers every inquiry, and always has a relevant offer. In seven months of operations, this solution brought the company €320K of revenues on the Bulgarian market alone. The company is already working with the leading real estate group in Bulgaria and has another 26 prospective clients in the pipeline.
No A-ha moments, pure pragmatism
Unlike the typical startup pitch story, neither Jordanova nor Bonev had an A-ha moment to remember. They were both looking for a problem to solve, when Alexander Popov, the site manager of Uber Bulgaria introduced them to each other. Unexpected for Jordanova, who has a commercial real estate business background and holds an MBA from INSEAD, and for Bonev, who's been in the tech world for many years, they clicked. Being rational when it comes to business, they decided to go to all the influential people they knew, and ask them about their challenges.
"And we heard many of those – customs, drones, insurance, real estate. Once we had collected a set of problems to be solved, we called all the smart people we know and asked them to challenge the cases," recalls Jordanova. As it turned out, the real estate sector was the one that could offer enough data and could be tackled with interesting technology. And so it went.
In several months the two co-founders managed to attract a team of twelve and develop an AI-based platform that manages inquiries of potential real estate buyers, profiles their preferences in depth, offers properties and schedules viewings. And all this is done before bothering the agency.
The personalization gap of the real estate business
The problem Gaida.ai (bagpipe in Bulgarian – ed.note) and the bagpipers aim to solve is easily described – agents are looking for quick deals and serious customers, yet are not always capable of qualifying them right based on an initial email or phone call.  In addition, they are far from data-driven. The result – missed opportunities for both sides.
To prevent this Jordanova, Bonev and their team have developed an end-to-end solution based on complex data models, which are invisible to both the real estate agency, and the buyer. The first part of it is an AI chatbot that answers 24/7 questions, offers properties and could schedule a meeting. Besides, there's a platform that evaluates preferences and sends offers based on the customer's selected criteria, but also their digital trace, and information about the market and other buyers' behavior. "We use hundreds of data points to send out the right personalized recommendation, so you can imagine that's a lot of math (smiles). We were lucky to attract our data scientist who has previously worked with CERN," says Jordanova.
Seven months after the launch of the product, Gaida.ai has managed to "wake up" tens of thousands of potential buyers who had been underserved by the agencies they'd contacted. Around 40% of those people were still looking for a property, 10% went to viewings and 100 bought their piece of real estate.
Domestic validation, international space to grow
Translated into financial results, Gaida.ai, whose business model is based on a subscription per lead plus a success fee, secured revenue of €140K in the first four months of operations. Only working with three agencies, another €180K were generated since the beginning of this year. "This in a way is a validation that such a product is needed and well appreciated. And these are opportunities that would have been lost," comments Jordanova. In the meantime, the agencies don't really have to do anything new and specific, as their channels and their various client relations management systems could be easily integrated.
According to Jordanova, whose next step scheduled for January 2020 is the UK market, there's huge space to grow where only the real estate commissions reach up to $60B yearly. "Most of our competitors are in the US, and usually choose only one niche solution. We aim to disrupt the whole digital channel, plus the operational structure," she adds. In the next months, the company will work towards further development of several new features that will target real estate sellers and landlords.
"For me, the significant question is how much more liquid the market could get once there's a technology to enhance it," she smiles. The startup that has so far been completely bootstrapped, now also plans to raise a rather modest funding to make the next step toward the international market.