INVESTMENTS
Gorillas vs. Flink: Money battle for the European market for lightning delivery services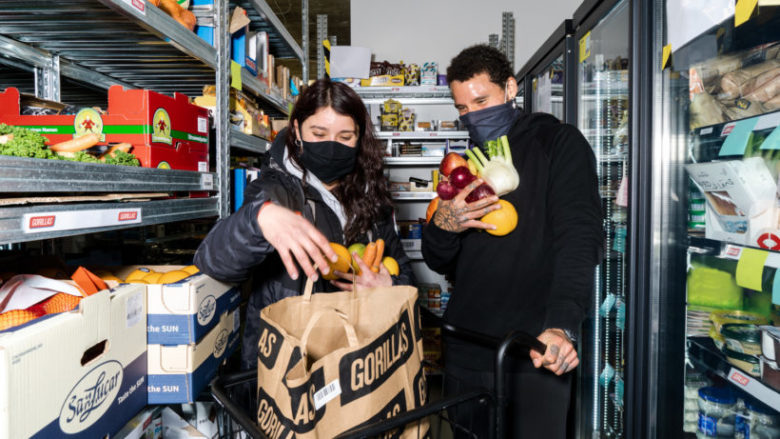 For some, they fill the break for the particularly lazy, for others it is the supermarket of the future: delivery services that deliver from decentralized warehouses to your front door within 15 minutes are currently the best seller with investors on both sides of the ocean. It is a bit reminiscent of the situation three or four years ago when e-scooter startups were showered with billions.
Now the focus is on the two German startups Gorillas and Flink, who are competing for a coveted market with Getir (Turkey), GoPuff (USA), and a few other newcomers such as Jokr or Cajoo. In addition, there are now reports about two large financing rounds: Gorillas is said to have finally managed to raise urgently needed capital.
Delivery Hero vs. DoorDash
For example, a group of investors around the DAX group Delivery Hero (including Mjam) is to invest a whopping 900 million dollars in Gorillas from Berlin, with a valuation of three billion dollars. You can see that as a setback. Because a few weeks ago there were rumors that gorillas were looking for a valuation of six billion dollars. The US delivery service DoorDash, the market leader in its home market, was discussed as an investor.
Meanwhile, Gorillas' direct rival, Flink, has also set up his big round. At DoorDash, of all places, which had been looking to enter the German market for a long time. So $ 600 million will flow into the Gorillas competitor, which will soon be launched in Vienna. Delivery Hero boss Niklas Östberg actually wanted to join both and bring them together.
But the US competitor DoorDash is now thwarting the bill. In the USA, on the other hand, DoorDash competes with Just Eat Takeaway, which has taken over the number 2 on the market, Grubhub. Overall, the race of lightning delivery services is now turning into a proxy war between the large delivery companies on both sides of the Atlantic – and it is already costing billions.