Ecosystem
Hack The Crisis @ Bulgaria: 15 Potential Solutions Against The COVID-19 Crisis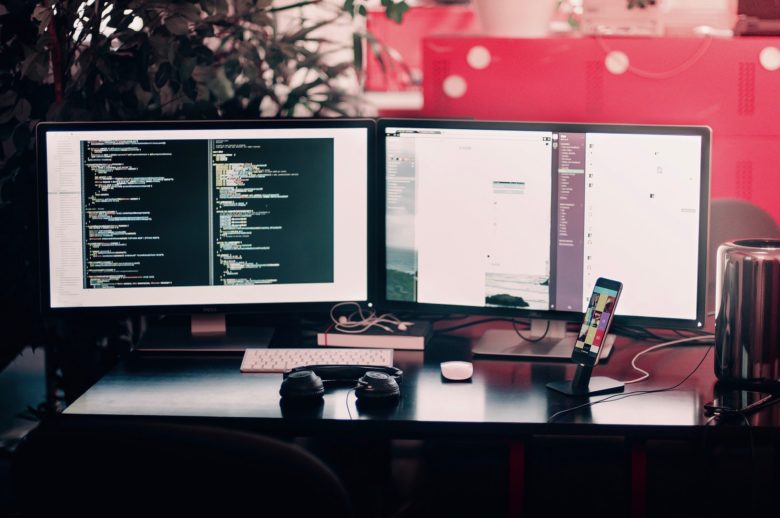 Crisis situations, like the current one related to the coronavirus, call for new approaches and quick actions. Hack the Crisis @ Bulgaria, an online hackathon that happened this weekend is an example of just that. In less than a week the entrepreneurial network Power of BG initiated and organized a hackathon and called the society to participate in the development of solutions for saving lives, communities, and businesses. And this initiative turned into the biggest ever hackathon in Bulgaria. 
There have already been 26 similar hackathons in different countries, in Germany for instance 2000 ideas were submitted. "It's possible to put these ideas into practice and even work with the government and institutions. There are already such examples from Austria, where a Bulgarian developer proposed a system for tracking the outbreak that the government will be implementing," explains Todor Gigilev, initiator of Power of BG.
Impact beyond the crisis
850 people joined the movement and worked throughout the weekend on 111 ideas, and teams, 40 mentors and 20  jury members made sure that the most viable ideas will reach their next stage. They all worked in three categories – saving lives, saving communities and saving businesses. One of the main assessment criteria was the viability of the products and ideas after the crisis and their potential to be working businesses in the context of the new and more digital reality in the near future. 
54% of the submitted projects are in the field of lives saving, 15% in the direction of saving businesses. Giving traditional businesses new ways to sell and deliver their goods, mental health platforms, AI-assisted systems for diagnosis, online workouts – the collaboration of specialists from different communities brought a wide variety of ideas to life. 15 finalists will share an award of 25K BGN to further develop their prototypes and launch their products on the market. The jury has decided to organize an accelerator that will help all the teams to further develop their ideas. In two weeks from now, the organizers will gather again to check up on the progress. 
Actually, throughout the weekend a lot has changed. An award of 15K BGN was supposed to go to three winners. Yet given the quality of the ideas, the jury decided to award all 15 finalists, as in the meantime more organizations joined the award pool, sponsoring the hackathon with another 10K BGN.
Here are all 15 ideas that were selected by the jury and their solutions:
#savelifes 5 finalists
Pulmonary imaging diagnostics (Белодробна образна диагностика)
This team is developing an AI-aided pulmonary imaging system, a tool that classifies lung scans. When a doctor uses a DICOM viewer, in addition to the standard and already known functionality, he or she would also see AI suggestions for metadata expected to be filled, as well as problematic (according to AI) areas in the captured organ. 
 We'll make it together (Ще се справим заедно)
 A network of over 60 organizations and NGOs are working on a platform that would help volunteers who'd like to help prepare the right way and be able to contribute meaningfully to the situation. People who'd like to volunteer in different ways during the crisis could use an information module to read instructions, protocols, and test themselves. As a next step, the platform will assist the coordination with volunteers. 
Aidband
An all-in-one information system that aims to solve the problem of possible deficits of medical supplies by providing up-to-date details about the needs of hospitals, the manufacturers and suppliers of medical devices, as well as the ongoing charitable campaigns. During the weekend, the team created a database with the hospitals in Bulgaria, developed a basic system interface, and validated the idea with experts.
Corona Positive
A mental health platform, which aims to change the overall tone of communication-related to the coronavirus, bring together people with similar interests to share interesting moments from everyday life at home and to lift their spirits during isolation through psychologists who will provide online consultations.
Online Doctor
The goal here is the development of a reliable channel for communication between doctors and patients, for diseases that are not related to COVID-19. The platform would save the entire communication history between the two parties. From the standpoint of a doctor, the platform's feature to allow coordination with volunteers is one of its most valuable additions, said dr. Borislava Krusheva.
#savebusinesses 5 finalists
Arya Delivery 
A platform that allows small traditional merchants and producers to offer their products online. The team behind the platform is taking care of the marketing and builds up a distribution network to help micro and small traditional businesses adjust to a new sales and distribution channel.  
SmallMag
SmallMag is a platform that allows small grocery stores to offer their products online. Users can purchase products from small shops in their neighborhoods. It is an opportunity for small food stores, pastry and coffee shops, meat stores, cheese stores, to continue serving their loyal clients and find new ones. 
Ready or Yes
Ready or Yes is working on a SaaS platform that will allow supermarkets to sell online and users to purchase their groceries. 
book4later
This project aims to connect people who are planning to travel at a future date after the end of the quarantine with businesses from the tourism sectors struggling for liquidity due to the coronavirus. In a nutshell, by paying a small portion of the service fee upfront travelers will be able to book a place at a significant discount.
eNotary
А platform for digital notary services –  after picking a notary, users would go through online identification and use an eSignature before getting a stamp. The ultimate goal is an easier remote collaboration with notaries, allowing registration of any type of documents.
#savecommunities 5 finalists
Hero Courrier
An application for courier service with a focus on people in isolation, quarantine and risk groups. Users will be able not only to purchase goods online for themselves but also to send products to someone else in the form of donation. HeroCourrier features a network of volunteer and freelance couriers. 
Hack The Food
Restaurants and stores could offer food they haven't sold and needs to be thrown away, and people could purchase it at a lower price. 
Fit@Home
A digital sports hub with live and on-demand video workout sessions with instructors. It allows everyone to continue doing sports and communicate with their instructors while giving instructors an additional revenue channel. Users have access to the schedules of their instructors, can book slots, and also communicate with them. 
HospitalGen
A platform that enables tracking of the needs and current supplies in all hospitals in Bulgaria.
Skip the line
A project focused on providing everyone with useful and easy to understand information about lines at supermarkets, hospitals, and pharmacies – for example, about waiting times and peak hours.