Digital Healthcare
Healee: The New Venture of Telerik's Co-Founder Could End Symptoms Google-ing Once and For All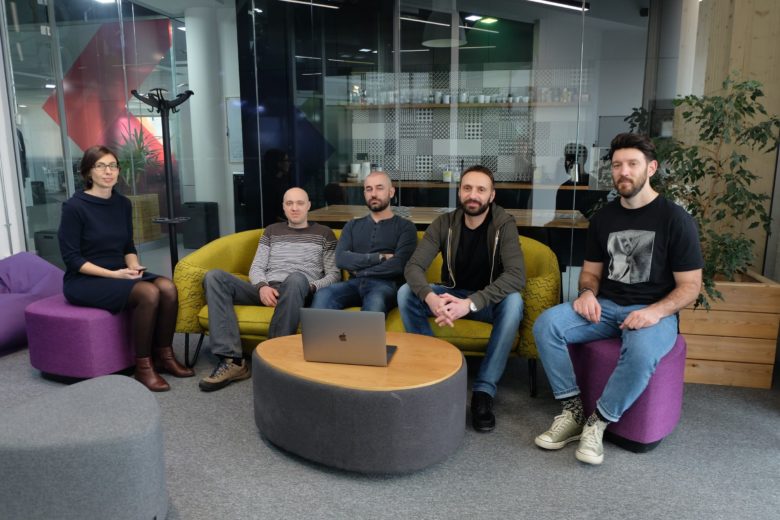 If you've wondered where the fourth co-founder of Telerik – Hristo Kosev, went after the acquisition by Progress, here is the answer. Together with medical software entrepreneur and former R&D Director of Netage Solutions Josif Dishliev, he started a telehealth startup called Healee. The company has developed a solution to a very trivial issue – the access to medical specialists. Healee offers a way for patients and doctors to easily interact online when it comes to non-emergency conditions. In addition to that, the team has scraped tons of available med and patients' files data, to create an advanced chatbot that would eliminate the need for asking Google dumb questions, and suggest a specialist, if necessary.   
"On the one hand, we are aiming to give patients easier access to medical specialists. This is still not a big problem in Bulgaria, but certainly is in Western Europe. We are also assisting doctors to make their communication with patients more effective. This is partly happening in traditional channels like Viber and Skype already, but those platforms lack the suitable tools", Dishliev explained the concept.  
Telehealth as a Service
Simply put, Healee is something like Uber for the healthcare system.  It was officially launched last April with its "own" seven doctors in the testing phase, and has so far extended the pool to over 60 other specialists in Bulgaria.  The startup doesn't employ doctors but offers them a Telehelth-as-a-Service platform and either charges 10%-12% fee on any transaction or it sells subscriptions for both doctors and whole hospitals. "We not only facilitate the communication but also the cash flow between patients and physicians", said Dishliev. The price per consultation is defined by doctors and hospitals and so  far 400 patients have taken advantage of the system and paid through it.  
"Contrary to any expectations, our first adopters are not the young hipster doctors, but particular types of specialists like dermatologists, orthopedics, endocrinologists etc.", Dishliev explained. According to him, the first patients to use the service are Bulgarians who live abroad and take advantage of Healee as an alternative to the long waiting for specialists' consultations.
Is this something new at all?
On the first sight  Healee doesn't look much different from many other software solutions in this area. In 2017, another local medtech startup – MedicHome, tested very similar concept on the local market, however, we haven't heard much of them recently. According to Dishliev, the key difference between Healee and the competition is the platform approach and the openness to everyone. To us, on the contrary, the combination of technologies behind it, and the marketing strategy (see below) seem to be the important competitive advantages.   
The software has a mobile and a desktop version that allow chats, voice and video calls, transfer of files and in-app payments, like other software as well. But there are also several advanced medical tools in it – for example, patients could upload nuclear magnetic resonance files, upload lab results by taking a photo of them (the system turns them into structured data), and also supports voice recognition.
Apart from that, the mobile version could be easily used for monitoring of conditions – diabetes or pregnancy, and sends out alerts to the doctor.
To write this article, we also tested the above mentioned chatbot – it does sometimes ask too detailed questions and repeats itself, but at the end composes a list of possible conditions and suggests specialists.  
The first acquisition
Of course, tech is not all that counts, especially in the rather conservative healthcare sector.  "A major part of the job is also marketing", Dishliev stated. So to get access to more Bulgarian doctors Healee has just bought another company that already has it. In November, the startup took over the four-year-old digital appointment scheduling system SuperDoc. The team preferred not to disclose any details around the deal. According to Dishliev, the acquired company has a base of over thousand doctors and 140K patients in Bulgaria, with 50K appointments booked monthly.  "It is a logical step to combine the two services and offer a more comprehensive digital patient-doctor platform. Another interesting aspect of the deal is that through SuperDoc Healee receives instant access to a great customer base", Dishliev commented.  
After Bulgaria, Healee is also eyeing on the German speaking markets as its next destination and will be looking for strategic investors with domain knowledge there.