education
Telerik Academy's Take On Ethereum Developers Shortage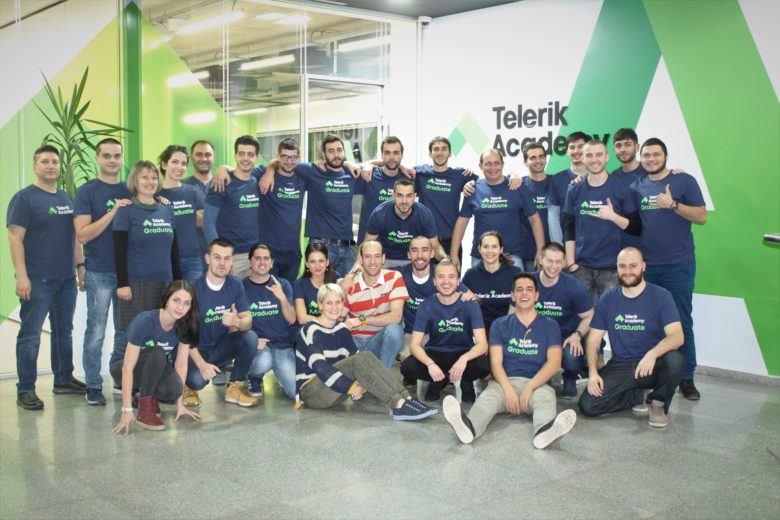 Globally, there is a growing demand for blockchain developers, many of whom are Ethereum specialists. For 2018, the open positions increased by 517%, according to a study of the international job marketplace Hired. At the same time, blockchain technology is entering new industries, and its value for the business is expected to grow to $176B in 2025 and reach more than $3.1T in 2030, according to Gartner.
On a national level, there are around 300 blockchain developers working full time in the blockchain sector and at least 2000 others, who are experimenting with the technology while working on other platforms, Nick Todorov from Bulgarian blockchain development company LimeChain previously told Trending Topics in one of our recent attempts to make a snapshot of the blockchain ecosystem.  
To support the local Blockchain ecosystem the Bulgarian educational organization Telerik Academy is launching a developers master class focused on Ethereum. Created in collaboration with leading blockchain organizations in the country, the program would also benefit from the knowledge of local experts.
In order to apply, the developers should have at least one year of experience in developing software with JavaScript and Node.js. Programmers are not required to have previous blockchain experience, but working with React, Angular or Vue.js will be considered as an advantage. The application window is open till August 15. Starting in September the masterclass will give the opportunity to up to 45 developers to gain knowledge on how to create applications on Ethereum blockchain.
Developing Ethereum DApps
During the three-months-long master class, the developers would learn how to develop decentralized applications on the Ethereum blockchain. Some of the main topics that would be covered are the creation of smart contracts, tokens, wallets, unit testing, and security. The training will focus on the practical side and the solving of real use cases, including a series of practical workshops.
Lecturers will be led by local experts in blockchain technology, including Dimitar Dzhurenov, founder and CEO of Infinite X Labs, a blockchain development company building market-oriented solutions for startups and corporations and George Spasov, co-founder and blockchain architect at LimeChain that specialized in blockchain & distributed ledger technology. They will be joined by Krasimir Raykov, CTO at WeiDex, a blockchain agnostic ecosystem for exchanges and Milen Radkov, founder and CEO of Hack.bg, a software company developing blockchain and complex software systems. The program is built in collaboration with experts from Paysafe, Propy, aeternity, LogSentinel, and Evrotrust.
Disruptive technologies require educational hubs
This is not the first time the local ecosystem is concentrating efforts to educate developers on the matter of blockchain technologies. Founded by Svetlin Nakov, SoftUni is one of the private academies for developers that in 2017 added Introduction to Blockchain Technology course on its program. In 2018, LimeChain founded their LimeAcademy, in partnership with Telerik Academy, aiming to teach developers how to be part of the growing Ethereum developers army. Now a whole masterclass is launching aiming to enrich the ecosystem with at least 40-45 Ethereum developers to start with.