overview
Blockchain in Bulgaria: Everyone's Talking but Who's Really Doing it?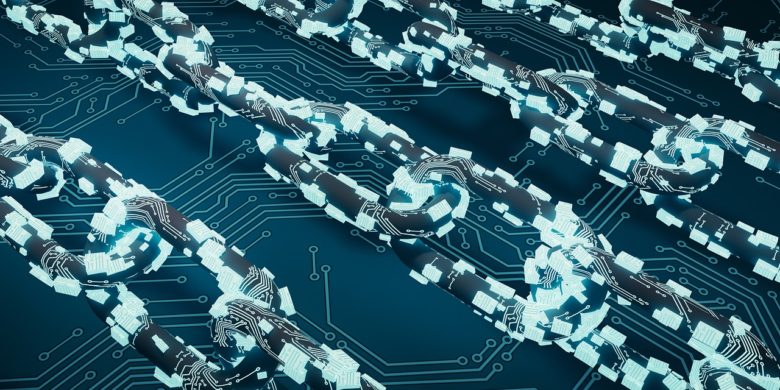 "The crypto enthusiasm that was driving the growth of the blockchain projects in the past two years is fading. Now is the time for the companies that are really planning to develop the technology to work on their business cases", Nick Todorov from Bulgarian blockchain development company LimeChain told Trending Topics.
This article is not about the crypto application of the blockchain, it's also not about the fact that Bulgaria is widely known for the government's 213.5 Bitcoins (btw evidences were never found). It's about the Bulgarian footprint on the technology and the next generation of application developed here.
The latest global survey of Deloitte has clearly shown some patterns – close to three fourths of 1000 surveyed blockchain savvy business executives believe this technology will disrupt the automotive, oil & gas, and life science industries. Blockchain is a technology that, among other things, promises to enable a more resilient type of a decentralized economy – money transfers, decision making, voting, exchange of data and information, supply chain management,even completely new kinds of organizational structures.
"Through extensive research fueled by the so-called ICO-bubble of 2017 and partially 2018, the technology is laying down the foundations of a parallel new global economy based on open-source software, cryptography and game-theoretical models. How long will it take for this new economy to enter the mainstream or will this ever happen? It remains to be seen. It might turn out that people and businesses don't want to use it. However, I strongly doubt that. On the contrary, I believe that blockchain technology will be an enabler of innovation in a full spectrum of industries.", Vladislav Dramaliev from aeternity, told us.
Anyway, we are not here to theorize and philosophize, but to give a snapshot on what's going on in the Bulgarian blockchain ecosystem and why it is and will be more and more an important spot on the global map.  
The case of Bulgaria
"Even though nobody is making too much noise around that, Bulgaria, at this very moment, is one of the driving forces behind the global blockchain industry. The evidence are names like Nikola Stojanov of aeternity or Petar Tsankov of Chain Security, who recently found an exploit in an Ethereum update right before it was published – a significant event for the global community", Todorov stated.
"Based on my observations there are a few dozens of blockchain companies in Bulgaria, but only around 30 are on the public radar. Perhaps little bit more than the half are developing their own products", Emilian Enev, CEO of ReCheck, told us.
On the one hand, there are service companies like LimeChain and Industria Tech (the team won a hackathon in Barclays and is part of R3 Consortium  – ed.note) or Hack, that are focused on developing decentralized applications for other businesses – mostly on the global market. The mix of own product development and consultancy is also a common model like in the case of Comrade Cooperative, who develop solutions for third parties, but have also their own two products – Wetonomy and ScyNet.  We managed to find close to 20 startups in the area that work on applications across different sectors and verticals – from fintech, to authentication of documents, to traveltech – here is the complete list.
"I would say that few Bulgarian companies have validated business model and stable market presence with growing number of clients. Still majority of the players do many iterations in order to validate their business cases and value proposition", Enev explained.
Unlike the trend for Sofia centralization in the local tech sector, the blockchain companies are well distributed in the whole country – in Plovdiv, Rousse, Varna.  
The driving force behind
There are already several support pillars of the development of the local ecosystem. Academies and talent, accelerators and investment funds.
According to Todorov there around 300 blockchain developers working full time in those companies and at least 2000 others, who are experimenting with the technology while working on other platforms. Several academies provide education on the matter – Telerik Academy, LimeChain and SoftUni from tech point of view.  "The Bulgarian developers are competitive in the international markets and are involved in some prominent projects, Chain Security is one of the names that comes to my mind", said Enev. There's even a Blockchain Master program at the private University of business, finance and entrepreneurship, which gives the business perspective.
Some interesting players on the investment side are also based in Bulgaria. Aeternity Ventures, the investment vehicle of the global platform Aeternity that raised $35M in 2017, is operated from Sofia and has its own acceleration program. There's another curious fund – Cyrillic, that has already closed €8M in term sheet and is targeted on a specific type of decentralized organizations and companies, whose structure is per se based on the blockchain. Last year and investment management and consultancy company focused on blockchain projects called Belayer was also started in Bulgaria.
In 2018, a Balkan Blockchain Association was started in Sofia with the goal to support blockchain projects and initiatives in the region. Aeternity, one of the major global blockchain 3.0 players that is based between Bulgaria and Lichtenstein, has also started a foundation to back research and development of the technology on the Balkans.
"Often enough when we talk about Bulgaria we observe it as an isolated market. That's wrong, particularly when it comes to blockchain – the local ecosystem is one of the best connected to the leading global names and companies", said Todorov.