future of media
Hristo Hristov's New Endeavors: From CEO Of The Biggest Digital Media Group To A Startup Publisher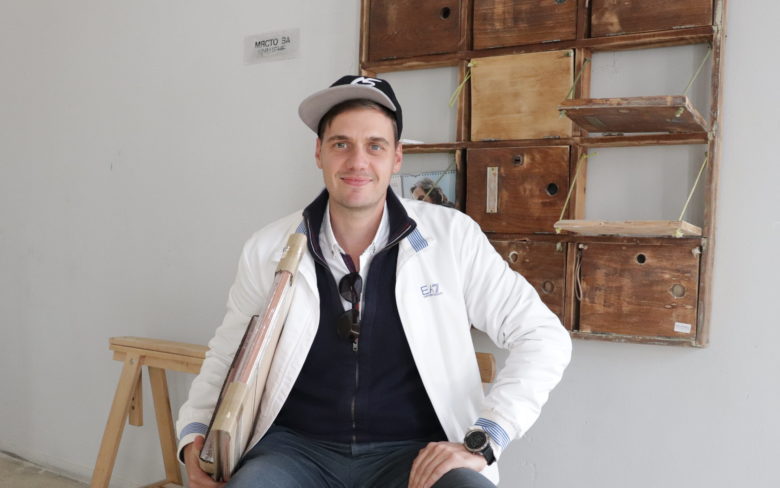 He was relieved of duty as CEO of Netinfo, the largest digital media group in Bulgaria, in May. The reason: he went public and talked about the pressure in some of the group's newsrooms to publish "questionable facts". This happened a bit after the majority owner of Netinfo, Nova Broadcasting Group got new majority stakeholders – well-known businessmen from the early years of the Bulgarian Transition to Democracy.
Now Hristo Hristov, who still holds a minor stake in Netinfo, has several new endeavors – all of them dedicated to his belief that there could be freedom of speech, even in Bulgaria, thanks to innovative approaches and digital technology. 
"But why media again? Didn't you have enough?" we asked. "Because the media gives you something very special –  a combination of the opportunity to do business, and at the same time have a visible impact on society," was his short answer.
Back to where it all started
"Well, to be honest, it took me ten years back, in a way," laughs Hristov. Before spending the past six years as CEO of Netinfo, in 2005, he founded and managed the digital news website Dariknews.bg. After several acquisitions, it became Netinfo, the biggest digital media company on the Bulgarian market with over 30 websites and apps in the portfolio. 
"Now I'm putting blinds, designing presentations, doing sales," he smiles. There are currently three projects gravitating around him. Two of them are digital media where he's the initiator and ideologist, and are created by the teams that went away from Netinfo around the time he was laid off. Dsport.bg is a sports news and commentary mediа that was launched at the beginning of August, and a bit later a general news publication called Dnews.bg, came around. The third one is called WhitePress. It's a digital platform that allows agencies to buy native advertising in media, giving publishers and editors control over the content, and helping them monetize their reach better. 
All these projects are dedicated to what he sees as the future of media and journalism – membership, opinions with faces, trust, and a tech stack behind this…
Hristo's vision on media innovation 
The sports and news websites are part of Independent Media Group, where Hristov acts as an investor and advisor. They are two of the verticals of a media yet to be developed. The idea is to be a content hub and pull different formats and co-producers in diverse verticals. 
"Social-media first content and experts-first media," is in a nutshell what Hristov believes in. Dsports.bg for instance, which started first, is producing dozens of videos for social media weekly, encountering people where they are, instead of trying to draw them to a website. The sports publication is now featuring Facebook, Instagram, and Youtube, and through these channels reaches 1.5m million people on a weekly basis. "Advertisers still don't really get that. They get excited about the modern concepts, but at the end of the day, purchase the very same old banners they know," he says. While the future, according to him, belongs to a different type of advertising – native, often created for social media channels, and different from the traditional press releases that don't contain a grain of story and creativity; and different main source of revenue – an audience that pays for being able to trust the media.
With WhitePress which is indeed a product of a Polish startup, and Hristov is franchising it in Bulgaria, Serbia, and Greece, aims to create additional monetization opportunities for media and make agencies' work easier. The idea behind Independent Media Company is to give its audience the information and explanations they really need to navigate through a day, and ask them to support this financially. Some of the formats will be crowdfunded, others will be behind a paywall, he says. It's just a matter of time, and developing a tech tool to make this possible, he says. 
In the meantime, Hristov's gathering around these projects prominent journalists, some of who have also left Nova Broadcasting Group recently, like Genka Shikerova, Miroluba Benatova, Drago Simeonov etc. 
"A niche and an opportunity is opening up on the market right now. Just look at the patterns," he says. The question here is how long will Hristov need before he's leading another big media band.