pivot
Tech Jobs Referral Platform Noble Hire Upgrades Its Model: Lifetime Bonuses And Helping Companies Monetise Leaving Employees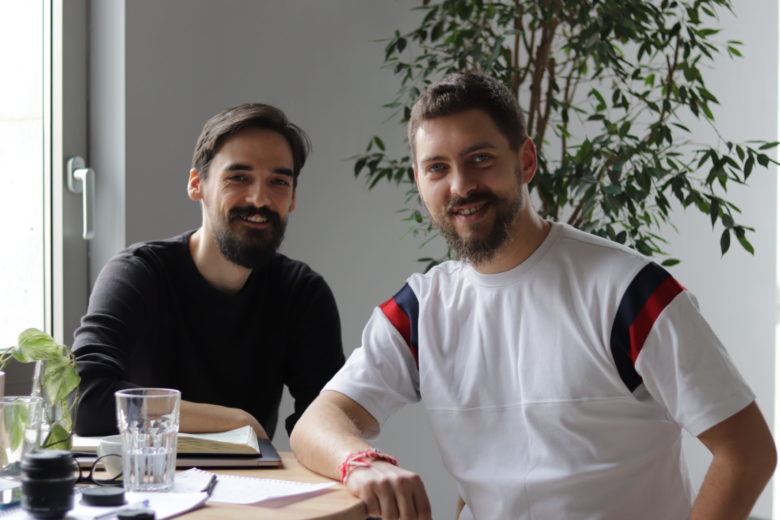 "Imagine you can invite a friend to look at a job offer on a platform and receive a bonus every time this friend gets a new job through this website," says Georgi Ivanov, CEO of the founded in 2018 tech jobs marketplace Noble Hire. And this is what his venture is recently offering. Ivanov believes referrals are the most common way and reason for sought-after tech talents to switch jobs.
Last year, his company launched a platform that allows people with a good network of tech specialists, mostly software developers, to monetize their contacts and knowledge of the sector. The product, for which Noble Hire raised €200K from Eleven Ventures and another €50K from blockchain 3.0 investor Aeternity, attached referral bonuses to specific positions and companies and had to distribute bonuses to a number of people who refer candidates. Now, 2000 registered users later and after a year learning from the market, Ivanov extends the offering to motivate more users to refer friends. To make sure it's fair and no bonuses are manipulated, the company works with LogSentinel, a Bulgarian Infosecurity startup with a blockchain-based database solution.
How it works
"With the latest update of the platform, now inviting tech specialists from the own network and tieing lifetime bonuses to the first person who invited them has turned much easier," explains CTO Vladimir Tsvetkov. Basically users on the platform can generate a referral link and send it to their connections. Once these connections open the link they already have an established profile and can start building it up. In case a person gets hired through the platform, even one year later, the one whose link got clicked first receives a bonus. 
Noble Hire's business model relies on a cut of this referral fee. Typically in the sector, for such services, recruiters receive between one and two net salaries after a person is hired and has stayed with the company for three or six months. When the patform was initially launched, the company was taking 30% of the fee and 70% went to the users who have successfully referred a candidate. Since January Noble Hire decided to take 50% of the commission but to make it fair, make it much easier and beneficial for people who refer in the long run.
Last year, the platform has deployed around €50K to users who have successfully referred candidates. In the past eight months, there have been 45 hires through the platform, half of which, however, not through a referral but through Noble Hire's internal efforts. "We realized we need to offer our users more. The people who refer candidates are typically the ones who have large networks of tech people – community leaders, event organizers, recruiters or senior ITs," explains Ivanov. 
Next on the agenda: help companies monetize the investment in employees
Like every marketplace, Noble Hire needs to take care of all the stakeholders in the platform. Alongside people who refer candidates and the talent, companies are the other important ingredient of the model. All of the 70 tech companies that are currently listed on the platform have gone through a selection process (130 others couldn't pass the bar, says the team) and have been evaluated based on culture, the value they are adding to the tech ecosystem, transparency, and salaries. The companies on the platform can create specific profiles, that highlight information, and details that according to Noble Hire's research tech talents find most important. "This is something that not only enhances all employer branding efforts and puts the company among other selected market players. We also require that the job postings on the platform are created by the hiring managers and not by the HR department," explains Ivanov. "Thus we cut useless information, make it more appealing to tech people," adds the CTO.
In the long run, however, Noble Hire wants to push companies to actually onboard their employees to the platform. This way every time they decide to change jobs the employer would get one gross monthly salary bonus and actually start benefiting from their job-hopping. "We'd like to develop the model so that when an employee leaves a job, the company that has trained him or her, also receives a kind of referral bonus paid by the new employer," explains Tsvetkov. "Thus stealing talent and job-hopping, which is indeed a problem for the Bulgarian tech ecosystem, will either be reduced or at least beneficial for everyone," Ivanov agrees.  
Indeed, the model is just being tested. "Since the coronavirus outbreak, several companies used the platform to refer their employees who would have otherwise been laid-off," says the CEO. The good news is though, he adds, that only five of the companies have put hiring efforts on hold and everyone else is still actively looking to expand teams.
After this initial validation, Noble Hire is planning to put more effort to further develop this product, and also invest in marketing to expand the user base. To do so, despite the outbreak, Ivanov is continuing his efforts to raise around €1M, and says, he has already managed to find investors who have committed to support the company.