series B
US-Bulgarian Machine Learning Startup HyperScience Raises $30M and Will Grow its Team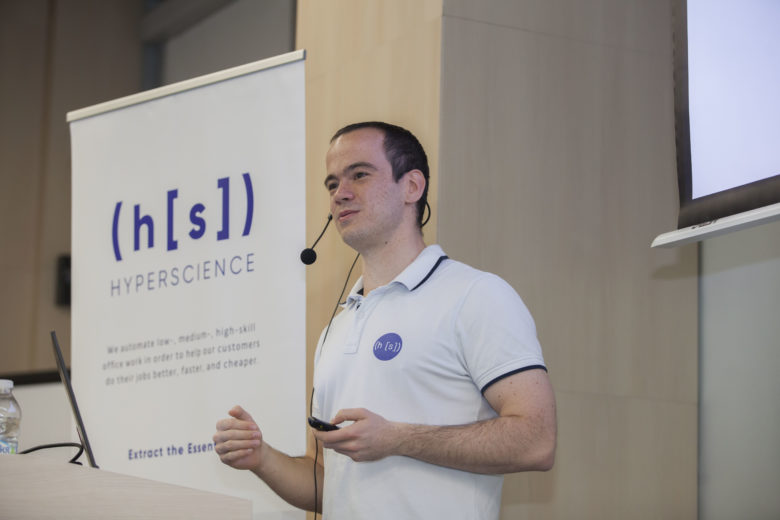 The US-Bulgarian startup HyperScience has just announced a Series B investment of $30M. The founded in 2014 by Peter Brodsky, Krasimir Marinov and Vladimir Tzankov company develops software that translates paper documents to computer processable information and automates back office work. Stripes Group – the New York based privately held equity fund, lead the round. This new round brings the total amount of investments to over $50M.
HyperScience plans to use the capital to grow its team between New York and Sofia, where the whole development unit is located.  
AI that unlocks human potential
HyperScience is dedicated to the mission to reduce the annoying and not so efficient paper work in the back office of enterprises across verticals. Its product is a much-needed high tech solution to the very trivial issue with paper or scanned forms and documents – they are all different and in order to keep them digitally someone needs to enter the data manually. Their product of the same name promises to automate that process up to 80% by recognizing the type and the core information and channeling it to the system. The products could both extract data from hand written and printed docs, and capture data points from semi-structured forms.
In its earlier days, the company had three separate products for different sectors. They are now combined in HyperScience which serves industries such as financial services, insurance, healthcare, government and partly HR. The US-Bulgarian startup is targeted at enterprises and charges per processed document.
The US QBE Insurance Group, which closed an investment of undisclosed amount into Hyperscience in May 2018, is one of the largest clients of the startup.  
The Bulgarian connection
The Sofia based unit of HyperScience is dedicated to the software development of the core product. In 2017 the registered in Bulgaria subsidiary recorded €2.3M in revenues. In 2018 the R&D team organized a machine learning course for over 150 developers in Sofia. CEO Peter Brodsky stated that large portion of the fresh investment will be poured to scaling the team (of around 50 now) which will most probably affect the local unit.
Stay tuned for an exclusive Trending interview with Peter Brodsky and the full story in February.