Tips&Tricks
5 Ideas on Identifying The Stories in Your Company That Media Would Want to Publish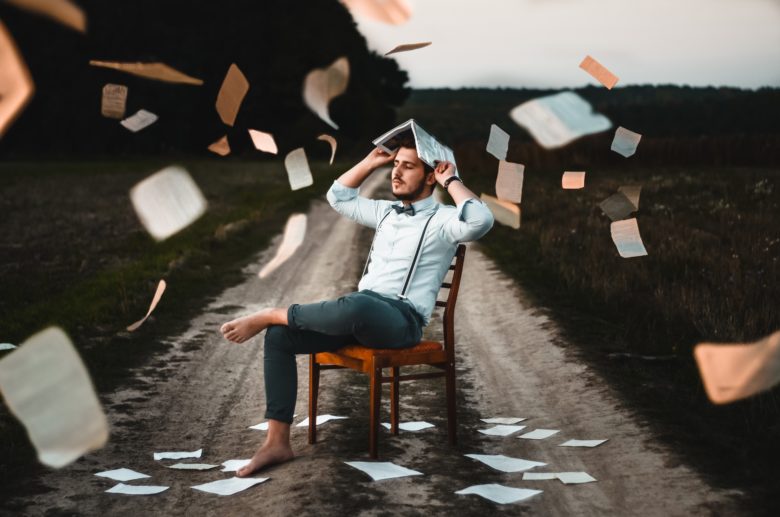 Securing funding, attracting the best talent, finding customers, scaling the business… Startups face all those challenges, and often enough, especially in the early days, the person responsible for the public relationships and marketing is expected to offer a solution – at a tight budget. So what they do? Create a story and a buzz around the company, try to get relevant media or influencers in your field to cover it, even offer a guest blog post. It's a challenge and it all starts with the story. We've put together some expert tips & tricks on identifying the stories and pitching them to the right people.
Gather the team for brainstorming, invite the developers!
The team is indeed the best source for stories so invite them all and ask them to think about all the cool things your company could make into stories. "Especially in the early days, it might be hard to find real stories. I've experienced that with my startups when we had no clue how to get in the media. So we started portraying all the people on the team. From the marketers to the developers – these people know best what's so unique about your company.
Try to find the personal stories, media like them. Also, never underestimate the stories coming from the developers – they sometimes come up with the most creative stories. Try also to identify a topic relevant for more people – why you started the company, what are you trying to change," says Bernhard Holzer, CEO of woodspr and Head of Communications at Austrian Startups, and one of the best-known startup PR experts in the German-speaking startup ecosystems.
Choose one very clear story, to begin with
Don't try to tell all the stories that came to your mind during the brainstorming session at once. Pick one and try to summarize it in 4-5 sentences, so it's obvious what you want to do. "The perfect story should be short, sharp and personal. Pick the most relevant two-three things you want to tell about your company and try to approach journalists personally as founder, " recommends Ivan Yanakiev, managing director of All Channels Communication, who has over ten years of experience in communications, marketing and PR for global companies in telecommunications, finance, tech, and FMCG.
Make value out of everything you have: put your data in infographics and reports
You are anyway doing your market research for your own business development. But there are beneficial byproducts you can produce afterward – create small reports or beautiful data visualizations about what you've found out about the problem you are solving, your potential customers, market or even competitors. "People in general, not only media, love statistics and numbers. If you are doing something related to reimbursements of delayed flights, put out how many flights get delayed or canceled," says Preslava Tsacheva.
"I'd recommend you to make infographics, publish small studies and reports relevant to your field of work and potential customers," adds Holzer.
It's all about the people, founders or CEOs are the ones to tell the story
Media, journalists, even bloggers pick the people whose story they want to tell carefully. They are usually looking for founders and CEO and want to talk to them, not the PR person.
"It's all about being an expert yourself, tell your story. I've been a journalist myself, and always had great respect for people ready to stands up, give an interview and talk about the story of the business they are creating right now," adds  Preslava Tsacheva, a product PR specialized in influencers marketing and digital communication, and blogger herself.
Position yourself as an expert – remember what you learned at that conference last week?
"Back in the time, I was working with a proptech startup and end to a proptech conference in New York. When I came back, I had to summarize everything I heard for my team. Then I called a fellow journalist as well I told him I got a topic. By the way, it doesn't matter if journalists are your friends, besides the fact that you have easier access to them. Still, they are happy to have your expert point of view on the matter, and will do additional research to put together a story. In the end, however, this is your ticket to position yourself as the expert and also build a relationship with media and journalists," advises Holzer. According to him, this works best with niche topics.
For us, at Trending Topics, it all comes down to three types of stories – the news of your company (be it investment, deal, IPO, award, prominent people joining a team, etc.); the hot topics and trends within a particular industry; and last, but not least the relevant stories and learned lessons of the founder or of the team (knowhow, how you did something, overcame a challenge, even your worst failure). We are always happy to hear your story, or even offer you a guest author spot, if you have something valuable to say, so reach out to us at office@trendingtopics.bg.